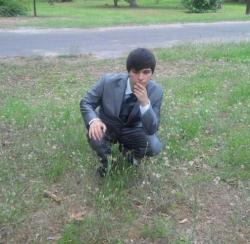 Latest posts by Cody Perez
(see all)
For the creative fashion lovers, Royale High is a treasure trove of endless enjoyment. Mainly because of the lame grind that will keep you on a tight leash, but I digress.
Royale High was one of the first Roblox games I played, mainly to enjoy with my siblings. Still, there is a lot to love, even for someone not terribly interested in the game like me. One such part that I appreciate is what I will focus on in this Royale High sets guide.
Royale High is all about fashion and acquiring new clothing items to show off in the game. Since much of the clothing in Royale High is based on wholly unique items, players need to unlock more items of clothing in the store.
Special items exist, known as sets that are collections of items in the same line of clothing. These are essentially sets that you should wear as one outfit, though you don't have to. Here's everything you need to know about them in our Royale High sets guide.
Bottom Line Up Front
Royale High has various clothing options out there. Still, many are just random items thrown together into the store. However, some things are actually in a collection together.
They follow the same general theme, motif, or design style. They are all different item categories, such as a top piece, bottom piece, hat, accessory, wings, and so on.
These are sets that you can wear together. Unfortunately, sets are generally the most expensive items in Royale High and aren't always available for players to purchase. Here is a complete list of all sets that currently exist in Royale High:
Charming Prince Collection
Darling Valentina
Dear Dollie
December's Dream
Enchanting Heirloom
Fluttering Butterfly
Gothicutie
Midnight's Strike Popstar
Miss Lady Rose
Mon Cheri Tea Party
Opposites Attract
Peppermint Princess
Princess Starfrost
Royale Rebel
Shadow Empress
Spring Cherry Blossom
Summer Fantasy
Winter Guardian
Royale High Sets Explained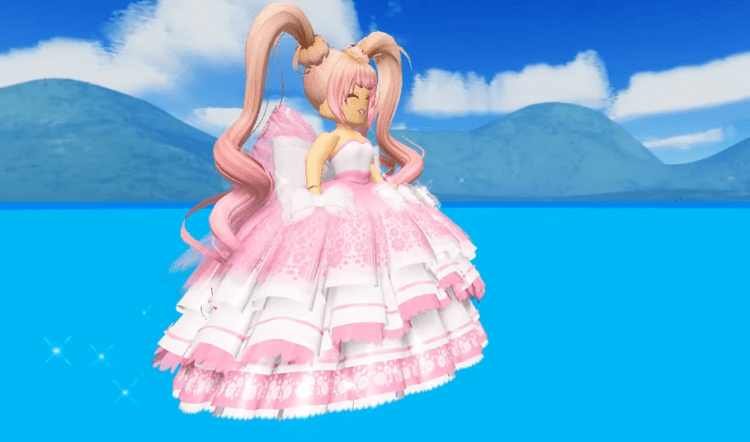 What I love about Royale High is the creativity that it features. There is no Roblox game like this, being like its own entirely separate game on a scale that is unlike anything else. Sure, some games could be their own separate game like Bloxburg, and that would work.
But everything that Royale High has going on is even more luxurious and widespread than even what Bloxburg does. For instance, it has its own clothing items that are wholly unique. No other game does this, at least on this massive scale.
There is an entire currency, shop, and system in place as if it is its own video game without any connections to Roblox. I love how professional and thoughtful the developers behind Royale High are, which is one of the most appealing parts of the entire experience.
But the problem with this is that there is, arguably, too much going on in Royale High. It can be insanely overwhelming to look through the hundreds of clothing items and figure out what is best for your look.
Worse still, you are stringing together random items to make an outfit that looks marginally okay, which can be challenging.
Thankfully, there is a minor solution to this in the Royale High sets. Sets are precisely what they imply: collections of items brought together due to being in the same clothing line.
So, the sets are there for you rather than fumbling through the store and your owned items to find stuff that only somewhat works together.
You can just pick a set that you would like to wear, and, bam, you have an instant outfit that is matching and perfect. No need to worry about if that hair piece matches your current outfit or if those sunglasses make sense with that set of wings.
Sets take the mess out of getting ready in Royale High and give you an instant outfit with clothing pieces that are generally better than anything else you'll find in the store.
Plus, they are like a status, too, since everyone will know that you have money, style, and excellent taste that you are ready to flaunt all over the campus.
Seasonal Sets vs Permanent Featured Sets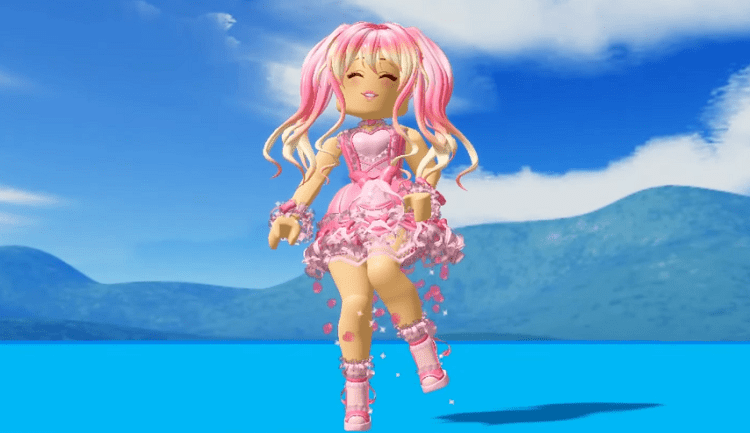 Within sets, there are a couple of critical points that you should know about. For one, two different types of sets exist in Royale High. While I mentioned that sets are fantastic for giving you an instantaneous outfit that is wonderfully designed, there are a few catches involved.
The first of these is that not all of the sets are permanently available at the same time in the store. Most of the sets are seasonal, being involved in specific times of the year or holidays that happen.
At the very least, they are available in the game for a relatively long period — usually a few months — before they leave again until next year.
This is still a bit annoying, though, especially if you are a newer Royale High student reading this guide and want a set that is not available right now. There are sets based around winter and the holidays, sets for the spring, others to celebrate Halloween, and many more that are seasonal.
However, there are also permanent sets that you can buy in Royale High. Thankfully, these few sets are available in the store anytime you like. Just started playing the game? No worries! You can find them right now. They are available year-round for anyone to buy them.
Unfortunately, the downside is that there are so few permanent sets in Royale High. Most of the collections are doled out throughout the year. This honestly sucks since, chances are, your favorite set will only show up once a year.
How to Unlock Sets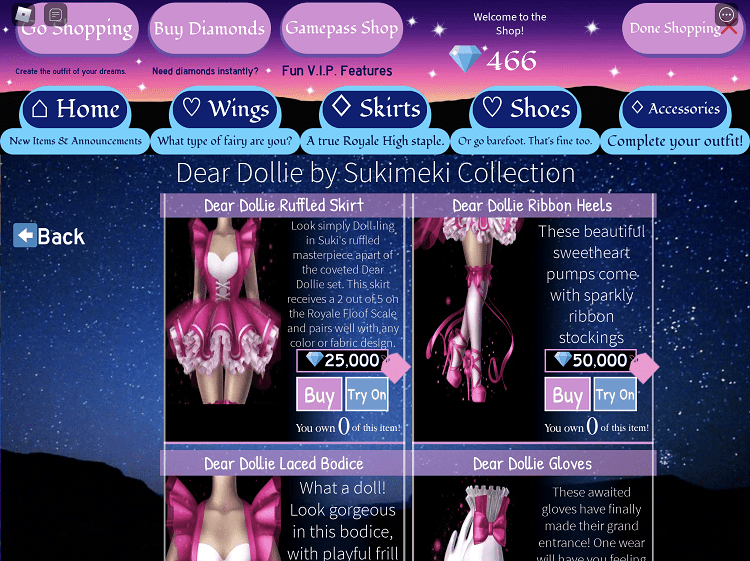 When you find a set you wish to unlock, and it is finally available for purchase, the way you go about unlocking it is through the store. How you access the store in Royale High is to hit the "go shopping" button that is always on the right side of your screen in the menus.
This will take you to the store, which is pretty overwhelming. Look, I love the Royale High developers for their creativity. Still, someone seriously needs to hire a UI developer or something. The store menus and general game UI is a massive mess with way too much going on.
I don't blame anyone who is confused about how to find things in the game. Thankfully, the one benefit is that sets in Royale High are some of the easiest items to find. What is great about these is that they are usually the featured items in the store.
This means they are the first options you see when you load up the in-game store, making them easy to find. Select the one you want, and you can buy the set using diamonds. Some of the sets include individual items, too, so you can just buy what you want.
Let's say you like the top piece or only the wings in a particular set and want only that. Some sets, especially the permanent ones, will allow you to buy the individual parts. This is also great for the players who do not yet have enough diamonds to purchase the full set.
Tips for Earning Diamonds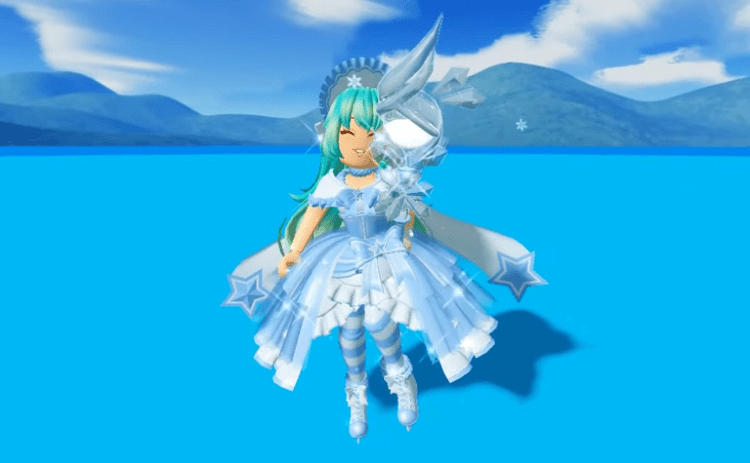 Diamonds are the unique currency in Royale High and are necessary for unlocking the sets. They are earned through completing tasks, winning the pageant or ball, and leveling up in the game. What sucks is that you are looking at more than 100,000 diamonds for a single set.
Some items within a set are even in the 50,000 range for that clothing piece alone. If you have not played Royale High, you may not realize this, but diamonds are hard to acquire. For example, you get 1000 diamonds if you win the pageant on Sunset Island.
Unfortunately, that only happens every 15 minutes, real-world time, assuming you win. Unless you can manipulate the system by having your friends help you, there is no guarantee you will succeed. The grind for diamonds is real in Royale High and easily the worst part of the game.
I will be the first to admit that the diamonds system is in place because the developers want you to purchase diamonds using Robux, aka real money. It is a bit of a shady system in how it is balanced, but there are some possible ways around this.
This also costs Robux only once, but I recommend buying the diamond multiplier game passes in Royale High. Yes, I get that this costs real money, but if you play a lot of Royale High and want to earn the diamonds necessary for the sets, this is the best way to do it.
This way, you don't have to spend more than necessary on the sets. It will still take a grind to earn the diamonds, but it is much more manageable, especially with friends.
Suppose you decide to own both the quadruple multiplier and the double one. In that case, it will give you six times the regular diamonds, which makes the grind surprisingly fast.
All Royale High Sets List
Here are all of the Royale High sets that currently exist in the game. You will notice that most of them are not for masculine characters, which is a general issue with Royale High as it is more feminine-focused and understandably so.
Thankfully, some sets have masculine body versions or even some entirely designed for masculine body type players.
Charming Prince Collection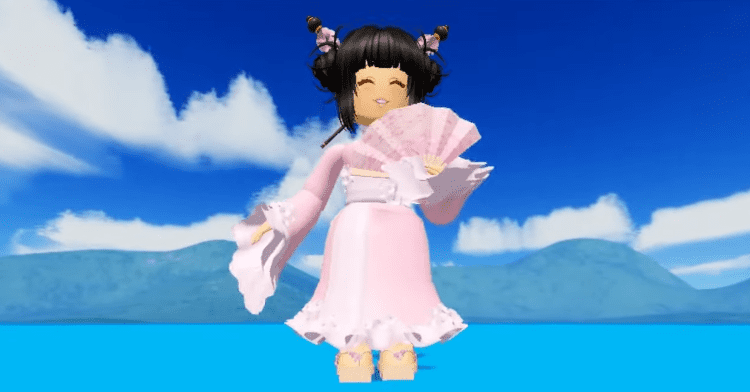 Charming Prince is one of the Royale High sets built with the masculine players in mind. Released relatively recently, this set features a classic Prince Charming aesthetic.
This is the way to do it if you want to look like true royalty at the ball or pageant. The total set costs right around 116,000 diamonds. This is the one set on this list that I have my eye on due to the array of knight and princely outfits included.
Darling Valentina
All romantics out there rejoice as the Darling Valentina set is for you. Sadly only available during the month of February each year, this set is for the feminine characters who wish to still the hearts of everyone.
I like everything about this pink and red outfit, from the dress to the cutesy shoes. Still, the facial expression and hair accessories are a bit creepy. This entire set will set you back 86,500 in total diamonds.
Dear Dollie
Only the second set ever released in Royale High, Dear Dollie, is the most famous. Thankfully, you can get a permanent set any time of the year; it will cost you 120,000 diamonds to acquire everything.
The extravagance and glorious style of this purple and pink outfit set are unrivaled in the game. If I were to rank the best possible outfits in Royale High, this would probably be in the top three at the very least.
December's Dream
The dress in this set is literally what dreams are made of. December's Dream was first released around the holiday season of 2021 for a grand total of 198,000 diamonds, one of the most expensive on this list.
It is worth shelling out the diamonds, though, for the brilliant purple dress with its shimmering appearance.
As for the rest of the set, though, I'd say it's mostly a miss for me. Thankfully, you can buy items separately.
Enchanting Heirloom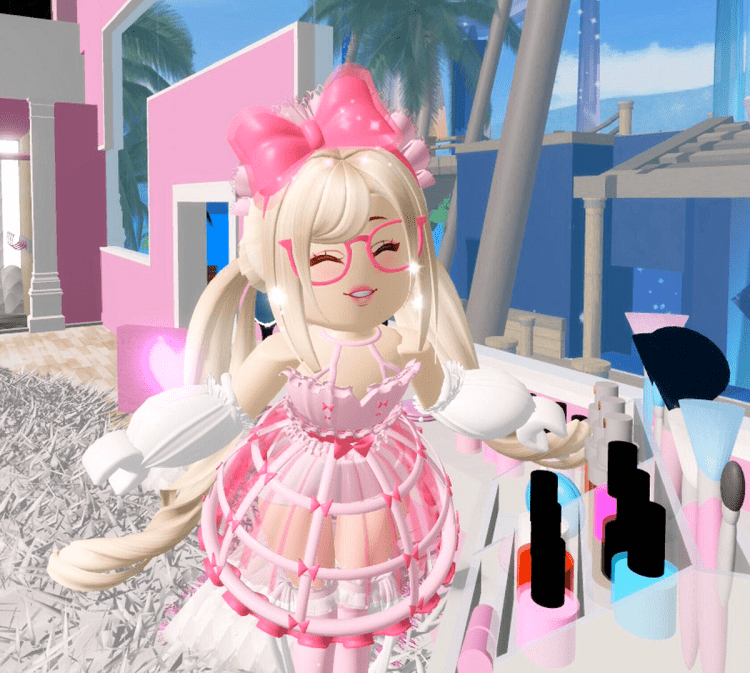 Moving from one of the most expensive to one of the most affordable, we have the Enchanting Heirloom set for 49,500. This outfit is the prime example of what a creator can do when they follow a particular theme. The idea is hot pink and baby blue in equal measure.
The split hair color between the two looks phenomenal, while the dress is smartly blue with accents of pink. Whoever made this particular set is an artistic genius and should be making all the sets.
Fluttering Butterfly
Fluttering Butterfly is an acquired taste, for sure. Certainly not appealing to me, but I can see its value; this is like a ballerina dress with pinks and yellows.
The general design is just a bit too over the top with way too much going on. But for 71,000 diamonds, there are worse outfits out there for sure.
Gothicutie
Gothicutie is a mix of two things I love: cutesy aesthetic and gothic clothing. However, the end result is a little bit iffy at best.
The color scheme is an odd choice, for one, with the blues not giving off a cute or gothic feel and just seeming meh. Not to mention that the long-layered shoes are horrid. This one costs 97,000.
Midnight's Strike Popstar
Midnight's Strike Popstar is a name that does little to describe this outfit. It sort of reminds me of a sparkly purple magician's assistant outfit.
There are a lot of accessories and items included in this bundle, so even if you don't like the shoes, you might like the skirt or hair bow.
What's great about this set is that it costs nothing. You just need to do the New Year's quests when they are available.
Miss Lady Rose
There are few outfits in Royale High that can turn heads the way Miss Lady Rose does. If you are a Victorian nerd with a love for all things pink, look no further.
It is much larger and more grandiose than nearly anything in Roblox. For 76,000 diamonds, the royal ball can be yours. Thankfully, it is always available in the game.
Mon Cheri Tea Party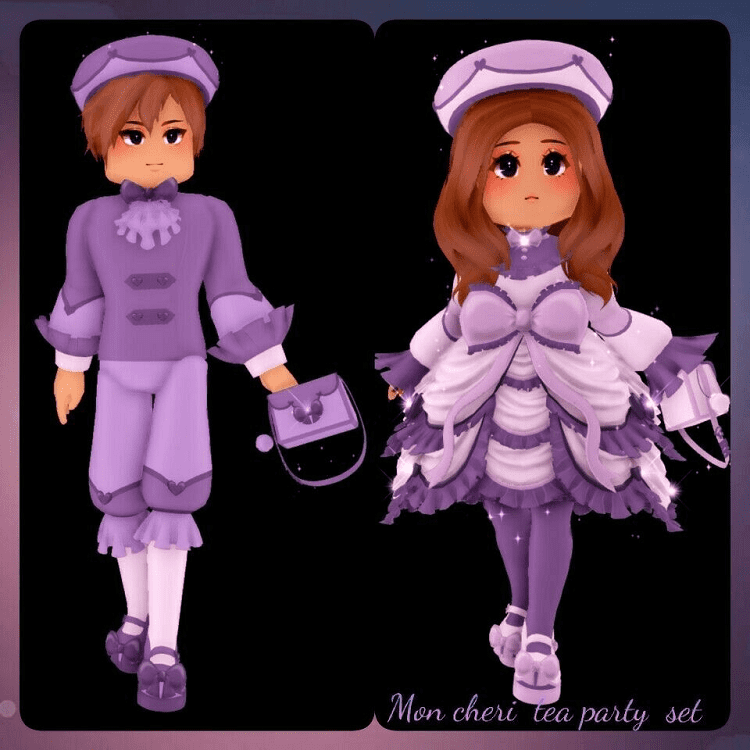 Mon Cheri Tea Party is one of the most understated outfits in Royale High. The charm of this dress, hat, leggings, and shoes is that it doesn't do too much. It shows smart reservation in being adorable without being too colorful or too much like some other sets.
Released around Valentine's Day 2021, it is too bad that it is a limited-time offering and that it costs 116,000 diamonds.
Opposites Attract
Opposites Attract is an odd set that, I think, has the theme of cute and evil mixed together. At least, I think that's what it is.
You have the horrifying teddy bear and devilish winged boots plus the mix of white, dark purple, and pink. But it turns out a bit messier than it could have, making it one of my least favorites at a whopping 134,000 diamonds during Valentine's.
Peppermint Princess
Peppermint Princess is an example of cheaper does not always mean better, at its price point of 59,000 diamonds. Meant for the holidays, it is like a muted version of the classic Santa dresses from Mean Girls but blown up into an extravagant gown.
Unfortunately, though, it is a bit too big and boring for my liking. But, hey, at least there's a male version.
Princess Starfrost
Little Bo Peep takes on the starry winter night in this strange Princess Starfrost set. Other than the dress, I dislike just about everything with this dress.
The headdress is bizarre, while the leggings and shoes are too clownish. But the dress, though, is gloriously blue and wintery-themed but a little too wide. You'll need 125,000 diamonds for this holiday set.
Royale Rebel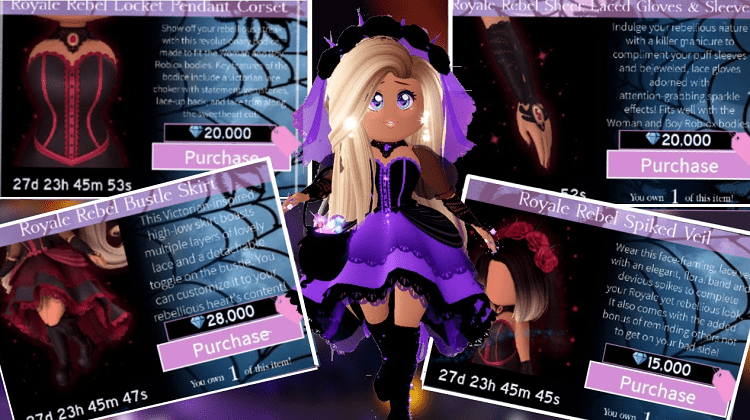 If Poison Ivy was an elegant princess, that is what you would get with Royale Rebel. The wonderful mix of lavish purple and deep green makes for a wonderful nature combination.
With the right hairstyle and color, this 113,000 diamond set could be a winner when it is available around Halloween.
Shadow Empress
The name Shadow Empress gives off an exciting feeling to me, but the result is anything but. This is one of the worst sets on this list with an outfit that is gaudy, ridiculously designed, and, honestly, a waste of 123,000 diamonds.
Spring Cherry Blossom
The Spring Cherry Blossom set is a weird one for me. On the one hand, I adore the dress, but everything else, from the hairpins to sandals, is forgettable or tacky at best. The whole spring set isn't worth the 102,500, but the dress is at least worth a look.
Summer Fantasy
Summer Fantasy is far from what this outfit ends up being. To me, it looks like a classic desert princess with the glittery glory that she deserves.
The purple, yellow, and orange color scheme gives off a royal feel that is unlike any of the styles I've seen in the game. The entire outfit is a near-masterpiece that knows it with its hefty price tag of 164,000 diamonds.
Winter Guardian
Winter Guardian is about as weird as it gets. I don't hate the dress or even the boots, but the headpiece that comes with this winter solstice purple and white outfit has to go.
It corrupts what little good there is in the rest of the outfit. For 117,000, this winter set is a little overpriced for how mediocre it ultimately is.
Collections Explained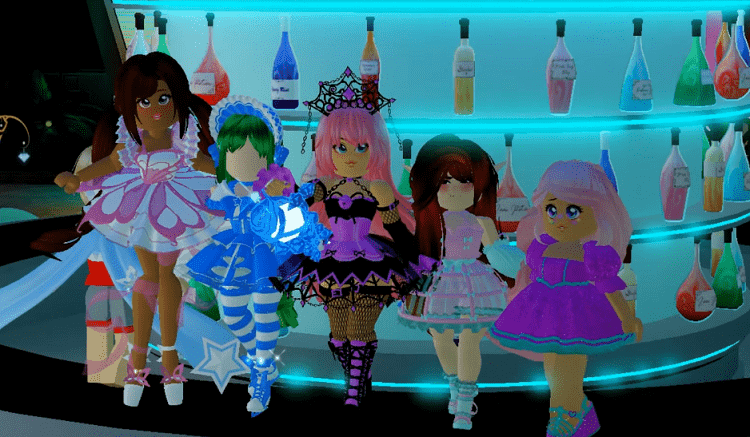 Technically there is a difference between the collections and sets in Royale High. I know that they sound almost exactly the same, but there are some slight differences that you should be aware of. There are times when the two mean the same but other times when that is not the case.
How it works is that a set includes items that were made together for one another to be in the same outfit. I already covered this before, but collections are slightly different. A set can mean that it is also a collection of similar items, but the opposite is not necessarily true.
Not every collection in Royale High is a set. Collections are more generalized, being a group of items that have been put together for one reason or another. It could be that a special content creator has brought together some of their favorite items that they think work together well.
In this case, these items may not be part of the same set at all. The curated collection might be sold or featured in the store together, but they are not necessarily part of the same set.
A set implies that they were made with the same styles and themes. Keep this in mind, as collections may not be as sought-after or exciting as some of the sets in Royale High.
Outfit Slots Explained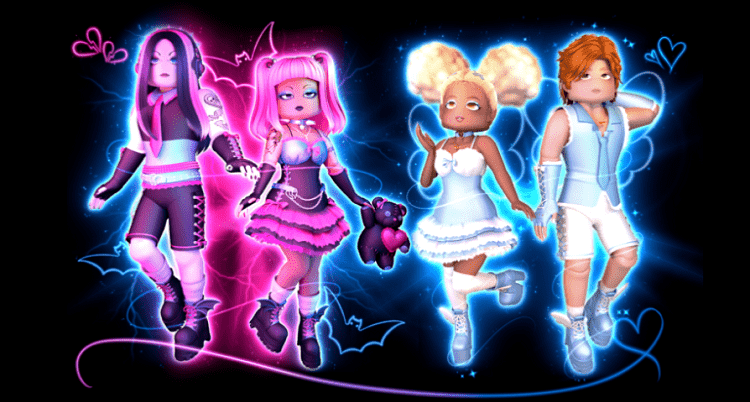 Lastly, there is one more category of items that you need to know about, and those are the outfit slots. These are like sets in a way, but not in the store itself.
The point of Royale High is to dress up however you like using the hundreds of clothing items that exist in the game.
That is an insanely overwhelming number of items that you can use to create your personalized avatar. At first, it is not too bad when you don't have that many items.
But the more clothing that you purchase, the larger your owned items will grow and the more overwhelming that it can get.
To help with this, thankfully, Royale High found a solution that is helpful enough. You can basically create outfit slots that are like making your own personalized collection or set.
How it works is that you can equip various items to your characters, like your favorite hat, shirt, pants, and wings.
Once you have an outfit on that you absolutely love and would like to keep track of, you can go to your outfit slots and save it there. There is the ability to name it, too, so that you know right off the bat what you like about that outfit and what it is best for.
Perhaps you have one outfit that is best for the pageants and another that you want to wear to science class. This is a fantastic way of letting you nearly instantly switch between outfits at a moment's notice and be ready for any occasion.
Admittedly, I do not have a ton of clothing items in Royale High at this time, but my siblings do, and they take full advantage of the outfit slots system. They have an outfit for just about every situation and can switch to them on the fly no matter what is going on or what the roleplaying scenario is.
FAQs
Question: What was the First Ever Royale High Set?
Answer: Miss Lady Rose set was the first one ever released in Royale High in May 2019. It was soon followed by the most popular of them all, Dear Dollie, in the summer of 2019.
Question: How Much is the Dear Dollie Set in Royale High?
Answer: The Dear Dollie set costs a whopping 120,000 diamonds if you want to collect the entire thing. Thankfully, it is one set that has its items individually sold as well. Each item in the set ranges from 5,000 to 50,000. You can buy the whole set or just the items that you want.
Question: Will Royale High Have a New Set?
Answer: Well, as much as I would like to be a fortune teller, that is not, unfortunately, the case. So, I can't give you a definitive answer.
That said, I think it is safe to assume that there will be a new set at some point in Royale High. After all, these sets are a moneymaker for the developers, and I don't see them passing up that opportunity.
Conclusion
Players who wish to get the most out of Royale High will likely want to aim for the sets someday. They are some of the most expensive items in the game for a reason, after all.
I would say that the sets in Royale High are some of the best items that have been crafted by the developers. They are more than worth their expensive prices.
With that said, though, it is going to be quite tough to unlock all of the sets due to how much they cost in terms of diamonds.
Thankfully, I've previously broken down all of the aspects of Royale High that you should know about in our general game guide. There, you can learn more about the various realms and activities that you can participate in and, hopefully, earn a ton of diamonds from.
Recommended Reads: