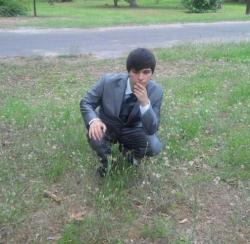 Latest posts by Cody Perez
(see all)
The heart of Roblox is the community that it's created. It is so much more than a single game that players can check out, but it is thousands of high-quality free-to-play experiences.
More than that, almost every game has multiplayer of some kind, creating a community of players and creators like Flamingo. You can find out all about him in this Roblox Flamingo bio.
When you first think of Roblox content creators, it is likely that you think of quite a few notable names. When it comes to YouTube creators, specifically, it's expected that Flamingo will be one of the first channels you think of.
Whether it is for good reasons or controversy, Flamingo is one of the most prominent content creators who focuses mainly on Roblox. Find out everything there is to know about him in this Roblox Flamingo bio.
Bottom Line Up Front
With nearly 12 million subscribers on YouTube, Flamingo is one of the world's most prominent Roblox-themed content creators. He is at the top of the list when it comes to YouTubers and streamers who only focus on making Roblox videos, and that's it. This is quite impressive for a single game.
His videos are generally funny and not usually kid-appropriate, despite the fact that he sometimes tries to bill himself this way. It's made worse by the fact that Flamingo only focuses on what is effectively a game meant for all ages. His content still pulls out over a million views, even a day after release.
Roblox Flamingo Quick Facts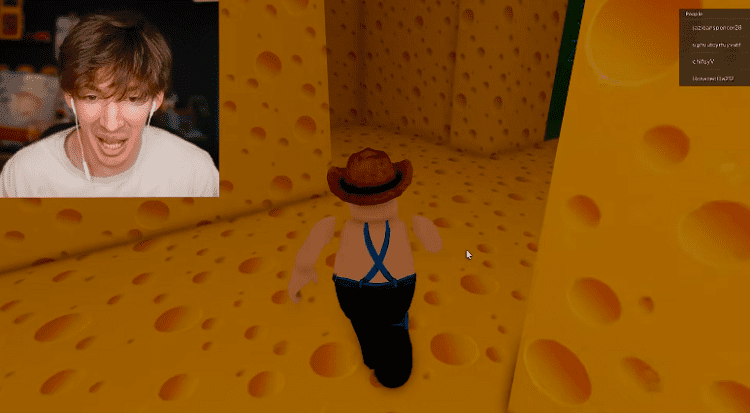 For those who are here to learn more about Flamingo, here are some quick facts that will likely teach you something you didn't know about this content creator:
Full Name: Albert Spencer Aretz
Birth Date: June 11, 1997
Birthplace: New Jersey, United States of America
Nicknames: Flamingo. Previously: AlbertsStuff, Albert, and mrflimflam
Height: 5'11" (approximately 180 cm)
Nationality: American
Siblings: 2 siblings (a sister and a brother)
Children/Pets: No kids but three cats and two dogs
Partner/Spouse: Currently unknown. Previously: Lana (LanasStuff and lanatheesty) and Kirsten (FoxxKirsten and PapiSmallLegs)
Notable Games Played: Flamingo has played many games over the years, but the notable ones include Roblox (of course), CS:GO, and The Legend of Zelda: Majora's Mask.
Net Worth: Believed to be around $30 million in total across all of his current and past channels
Social Media Links: Flamingo's YouTube channel, Instagram
Flamingo Birthplace and Early Life Explained
Albert Spencer "Flamingo" Aretz was born in an unspecified town in New Jersey, USA, on June 11, 1997. He is currently 25 years old. The popular YouTube content creator was born to his father, Ronald, and an unnamed mother.
He shared some of his personal life in past videos, including noting that his mother left him at a young age. She is seemingly not present in his life at this time. Though he was born in New Jersey, he grew up for a time in North Carolina.
That was until his family up and left to move to Sarasota, Florida, where he has since spent most of his life. He currently lives in Florida, near his father and two siblings.
He has one sister and a brother. It is uncertain where Albert fits into the family lineup, but it seems that his siblings are close enough to his age based on comments.
How Did Flamingo Get Started Gaming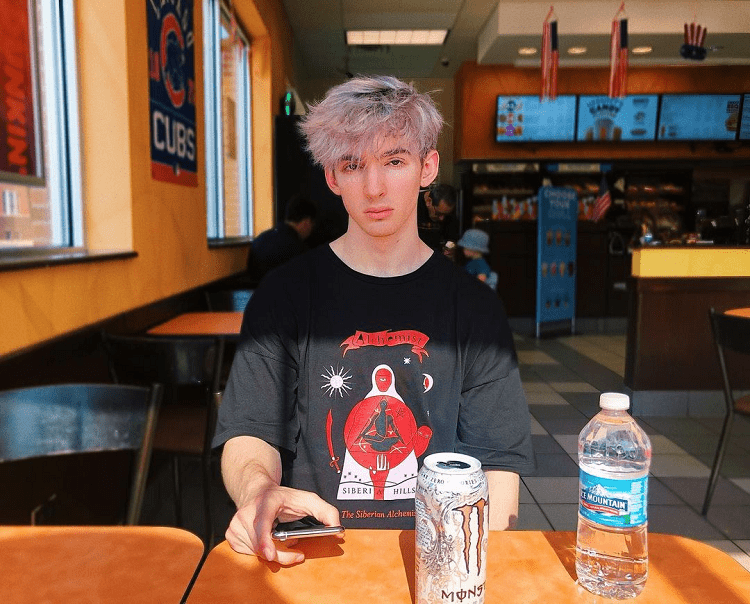 Flamingo's early gaming career and hobby are relatively unknown at this point in time. What is known is that he was a fan of games from a young age. He notes that games like The Legend of Zelda: Majora's Mask were instrumental in making him into the person he is today.
As for how he started out with a YouTube career, it seems he didn't have too many jobs before starting out several years ago with content creation. There was apparently a time in which he worked at Macy's, but that only lasted for around two days before he quit.
In addition, while he graduated high school in Florida, he didn't stick around in college for long. He eventually quit college and regular jobs to try his hand at content creation. Within a short time, he found immense success in making Roblox videos.
Not only does he have a passion for Roblox, but creating content, too. It was with the marriage of these two ideas that he was able to balloon into the content creator he is today. And it seems that he has no desire to stop anytime soon, with no currently known plans for retirement or what he will do outside of YouTube.
Flamingo Videos we Suggest
Flamingo nearly daily uploads videos on YouTube to his almost 12 million-strong subscribers. These videos instantly hit a million views within 24 hours of uploading. He has a steady stream of fans that are there to support whatever videos he's creating, with a wide demographic, too.
That said, some videos are going to be inherently better than others. In general, Flamingo's videos involve him pushing the boundaries a little. Usually, they are pretty funny and involve trolling players in a Roblox game or trying to make skits in an experience.
One of the best examples of this idea is his recent video in which he trolled a bunch of kids in the strange and possibly illegal Roblox donation games. This is where the players gather around and try to convince other players to donate to them so that they can use that currency to buy stuff.
Then there are other videos, like the ones where he plays games that aren't exactly abiding by the terms of service that Roblox has in stock. This leads to swift bans when they are discovered by a massive YouTube like Flamingo.
But there are other intriguing videos that some fans of Flamingo might be interested in. Read on for a couple of other hot videos from the past of this beloved Roblox YouTube content creator.
Flamingo Setup Explained: Mouse, Keyboard, Computer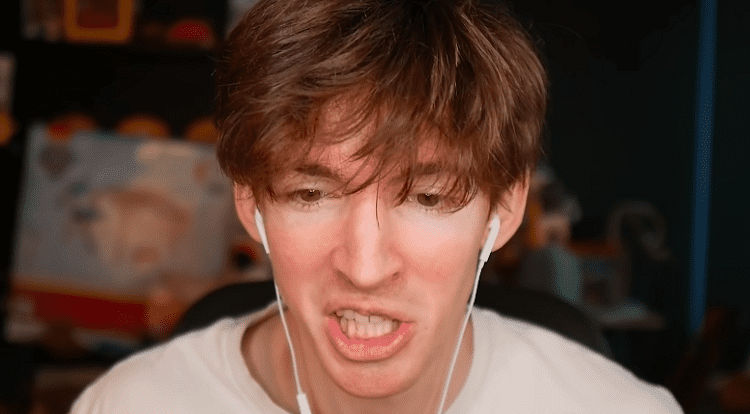 Unfortunately, for those who would like to know, Flamingo has yet to reveal his entire setup. This is unfortunate since knowing what equipment your favorite content creators use is nice. It can help determine what you might want to pick up if you are thinking about starting your own YouTube career in the future.
That said, while Flamingo hasn't revealed what microphone, camera, gaming computer, and so on he has, he has shown off a quick tour of his room before. This doesn't give a great glimpse of his actual content creation setup, which sucks as we could have figured out what he uses even in a short clip.
But at least this video gives you an idea of how the YouTuber lives his normal life. And you even get to see some of the merch items he collects, including some Animal Crossing gear, which shows yet another series that some fans may not have known he likes.
Flamingo Face Reveal
Another key video that went viral a few years back was the long-awaited face reveal. These days, Flamingo doesn't mind showing off his face in videos and even in the thumbnails. But there was a long time in which the content creator wouldn't reveal his face.
Instead, fans only had cutesy 2D images and animations to have an idea of what he looked like. Plus, of course, his voice didn't lend much to what he might appear like in real life. Thankfully, that all changed for the fans who wanted a face reveal about three years ago with his viral YouTube video.
This is one of the most giant videos on his channel at around nine million views and counting. While you can certainly see his face quite easily these days in nearly every video he makes, this video is a lovely tonal change for the content creator, and you get to see a bit of the person behind the internet persona he shows online.
Flamingo Family Explained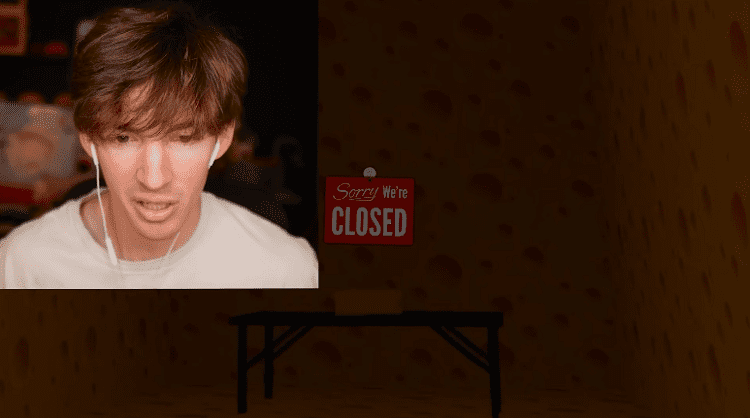 Over the years, Flamingo has revealed quite a bit about his personal life and family. What we know about his family is that it seems to include himself, one brother, one sister, and his father. This is the family that he grew up with in the past.
As mentioned already, it is uncertain if his brother and sister are older and/or younger than them and where he falls in the group. But it seems that he doesn't have much contact with his mom, who left his family when he and his siblings were younger.
On the romantic side, there are a couple of significant past relationships that Flamingo has had. He was previously together with Lana, a fellow content creator who even had a similar YouTube name to Albert. They were together for some time and seemingly cared about one another.
However, they eventually went their separate ways, and he soon after began dating a fellow content creator in Kirsten. This only lasted for some time before they split in the last couple of years. He currently shares some of his pets with his ex-girlfriend, Kirsten.
At this time, it appears that Flamingo is either not romantically involved with anyone or is keeping it secret for now. At least at the time of writing this bio, Albert appears to be unmarried and not dating anyone.
Flamingo Net Worth and Career Earnings
Nailing down any content creator's net worth is always a tough thing to accomplish. This is mainly due to the fact that each content creator generally keeps these details to themselves. So, the only way to come up with an adequate number is to estimate based on views and subscribers.
However, there are some problems with this as well. For one, these numbers don't take into account any contracts that Albert has signed in the past to advertise a particular brand or any sponsorships that have happened. These can make up a large portion of the revenue for a content creator.
This also doesn't take into possible account how much he has made off of his brand, like in the case of merch. That said, many estimations have floated around about how much money Flamingo has made over his lengthy Roblox YouTube career and current net worth.
Based on our estimations, it is safe to say that Flamingo is roughly worth around $30 million in total. This doesn't necessarily mean that he's made that much money in his lifetime, but that his channel and brand are arguably worth that much at this point.
If he were to try and sell his brand at this point — which I am not saying is going to happen — he would at least be deserving of this amount, if not a whole lot more.
Flamingo Content Creation Presence: How Many Views and Subscribers?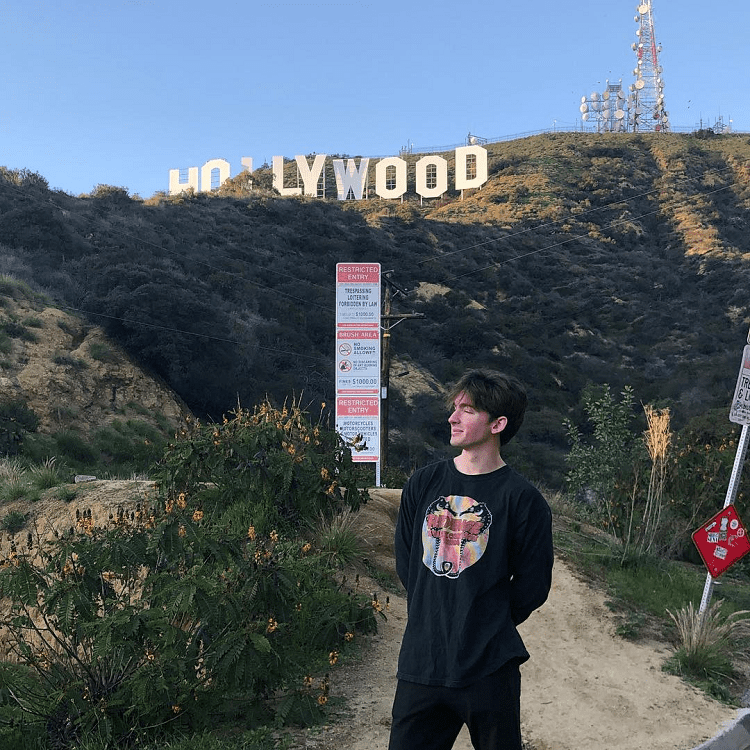 When it comes to his direct channel numbers that we do know, we are able to garner an idea of the reach that Flamingo has. In general, he has around 11.6 million subscribers on YouTube. This is followed by another nearly million followers on Instagram.
He doesn't do much social media outside of these two platforms, which is intriguing as he would likely do quite well elsewhere, like on TikTok and the like. It is easy enough to say that he has roughly 12 million fans around the world that have been following his content for some time.
That is a fair amount that puts him well up there with the biggest Roblox content creators in the world. In addition, since starting his career roughly around 2016, he has gained a total of 9.8 billion views on his YouTube channel alone. That is unbelievably impressive.
It is likely that he will hit the 10 billion mark and surpass that before the end of 2023 when I am writing this. As mentioned already, in general, most of his videos will hit at least a million views in 24 hours or so. They usually get the bulk of their views then and will trend upwards to maybe two million views before tapering off.
It seems that the same 10-20% or so of his fan base seems to watch every single video not long after they are uploaded.
Official Flamingo Merch
As with any mega content creator like Flamingo, there is plenty of official merch for you to get your hands on. I'm all but certain that there are also plenty of unofficial merch items out there, like t-shirts, jackets, art, posters, and the like.
But I won't promote any of that here, even if it is likely to be cheaper since the quality isn't guaranteed to be good. So, if you want to pick up some official Flamingo-themed Roblox-style merch, you'll want to head to his official shop.
There, you'll be able to find various items on sale, such as shirts, hoodies, grip tape, and much more. There are some rather awesome designs there, too, including some mixes of Cupid and an actual pink flamingo. I appreciate that Albert went out of his way to make some quality merch with his key partners.
Flamingo Controversy Explained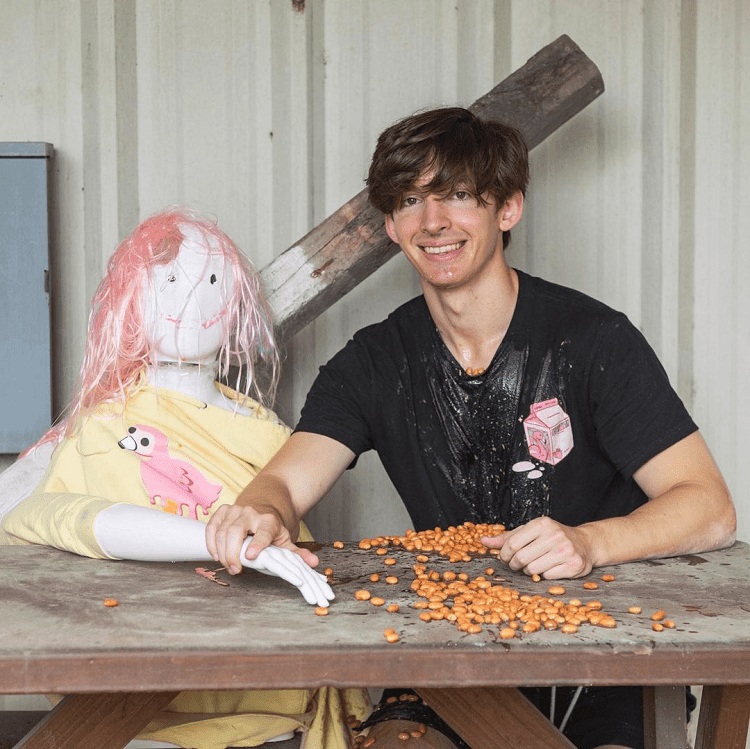 As with most prominent content creators at this point, Flamingo has his own fair share of controversy. I'll try not to dive too deep into this part, especially since there are some triggering elements to it for some people, but just know that he has undoubtedly made his mistakes in the past.
For one, there is the general nature of his content. As a comedic YouTuber, he is controversial on his own for the type of content he posts. He tries to make it somewhat family-friendly, but it never truly stays that way, which is problematic since I wouldn't be surprised if kids make up a large part of his audience.
This is worsened by the way that he interacts with the community in Roblox games. These are games where there are likely to be a lot of kids playing, and he has no problem trolling or causing some issues there, which has led to some controversy over time.
Even Roblox itself isn't afraid to ban and suspend various accounts that Flamingo has to try and stop him from doing the ridiculous things he does online on the multiplayer platform.
But then there are the more serious matters. His past has come back to haunt him multiple times. Once Roblox users and fans discover his old videos, they have no problem bringing up the hateful messages, racist comments, and even targeted slurs he has carelessly thrown around.
On the one hand, these comments were in older videos many years ago on his old channel. He was around 17 or 18 years old when this happened, but it doesn't excuse what he said. He has apologized in the past when people have brought up his past comments and tried to delete those videos.
He has even taken time off of YouTube (usually for only a few days, hilariously enough) during times when some internet users are trying to cancel him. In recent days, it seems that Albert has tried to be a bit more understanding of his past mistakes and avoid issues, but it remains to be seen.
After all, he is still prone to raging, yelling, and causing problems (even if for fun) in his videos. Only time will tell if he has genuinely changed and learned from his consequences. That will be up to the community to decide.
FAQs
Question: What is Flamingo Roblox's Real Name?
Answer: The Roblox content creator Flamingo's real name is Albert Spencer Aretz. Just for reference, he has noted in the past that his last name, Aretz, is pronounced the same as the word art. He is a 25-year-old Roblox-themed content creator and one of the most successful in the world.
Question: Is Flamingo an Admin on Roblox?
Answer: No, Flamingo is not an admin for Roblox. Don't let him fool you with any of his controversial and sometimes even clickbait titles.
Sure, there are certain Roblox experiences that have possibly given him special privileges, but he is not an actual admin or mod for the general Roblox platform. In fact, he often gets banned on Roblox.
Question: What is Flamingo's Roblox Username?
Answer: Flamingo's Roblox username changes all the time. This is likely due to the fact that he is often banned from the game and has to start a new account.
Plus, if he keeps his account for too long, he is likely to be harassed by fans. That said, his current Roblox username is stinkyTONKA1823812. Sometimes, he uses mrflimflam if it isn't banned.
Check Out the Most Famous Roblox Streamers Next
Albert Spencer "Flamingo" Aretz is one of the biggest YouTubers in the world. Most notably, he is one of the largest and most successful Roblox-themed content creators of all time. Though he will undoubtedly post videos about other games, he mostly sticks to the experiences in Roblox.
In general, he is mostly known for his sometimes controversial and almost always comedically-focused troll videos where he bothers users in Roblox.
His trolls have led to controversy and bans in the past on Roblox. But this hasn't stopped him from amassing a community of nearly 12 million followers and subscribers.
In the end, Flamingo is one of the biggest creators around for Roblox. In fact, when I previously made a list of the most successful Roblox streamers and YouTubers, I included Flamingo on that list.
But there are so many others beyond him that you should absolutely check out. Who knows? You might even find your next favorite Roblox star.
Related Read