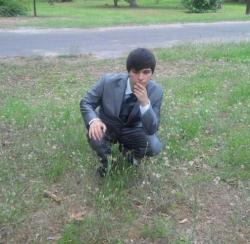 Latest posts by Cody Perez
(see all)
Roblox is an outstanding achievement in the gaming industry. Capable of endless enjoyment and fun, there are countless Roblox experiences to enjoy. This also means that there are equally an insane number of items you can get in the game. In this Roblox items guide, I will break down each of the main item categories you should know about.
The Roblox items guide will include each main category in the game. It is worth noting that every single Roblox experience has its items. There is an insane number of different things in the game. While this can be overwhelming, so many groups are the most important.
Bottom Line Up Front
Roblox has plenty of items that you can get and use. For the most part, the overarching items in the game are character-based ones. The catalog is a primary area of Roblox where you can get new items to customize your character. These include body parts, hair, wings, accessories, and preset surfaces. Some of these items are free, while others cost Robux to purchase. You can also use emotes in games to express your feelings. Lastly, Roblox Premium is a subscription service that gives you Robux each month. In addition, it allows you to purchase exclusive items that you cannot get anywhere else.
Explained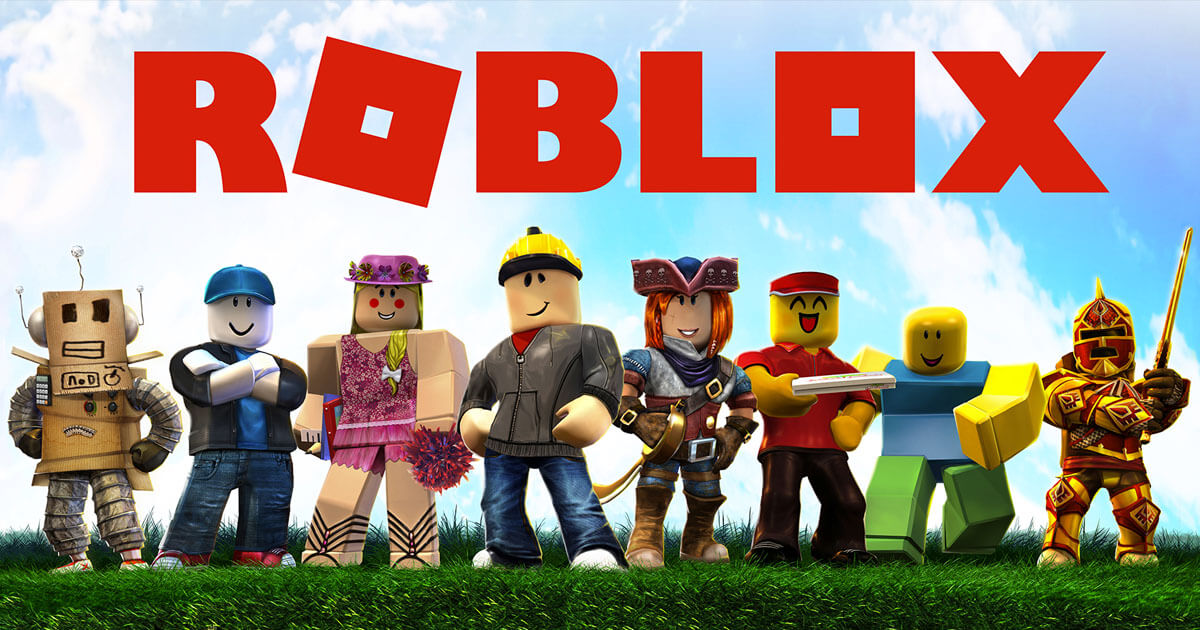 Video games have different items that you can use in it. In the case of Roblox, this is a bit stranger, though. After all, the game's entire premise is to allow you to create, share, and play different experiences. This allows for thousands upon thousands of other games to play within this one title.
This also means that every single experience in the game has different items for you to unlock and use. It can be quite overwhelming since there are countless items out there. Roblox itself has some general things that players should know about.
These are the various items you can use across almost all Roblox experiences. If you have a general Roblox item, the chances are that you can use it in most experiences. On the other hand, if you have an item exclusive to a particular experience, it will not probably work outside of that game.
This can be seen in the case of racing games or ones with cars, for instance. If you purchase a vehicle in one game or earn some money in another, they will not be shared between each other. However, some items in the main menu for Roblox are shared across games.
Each Experience Has Different Items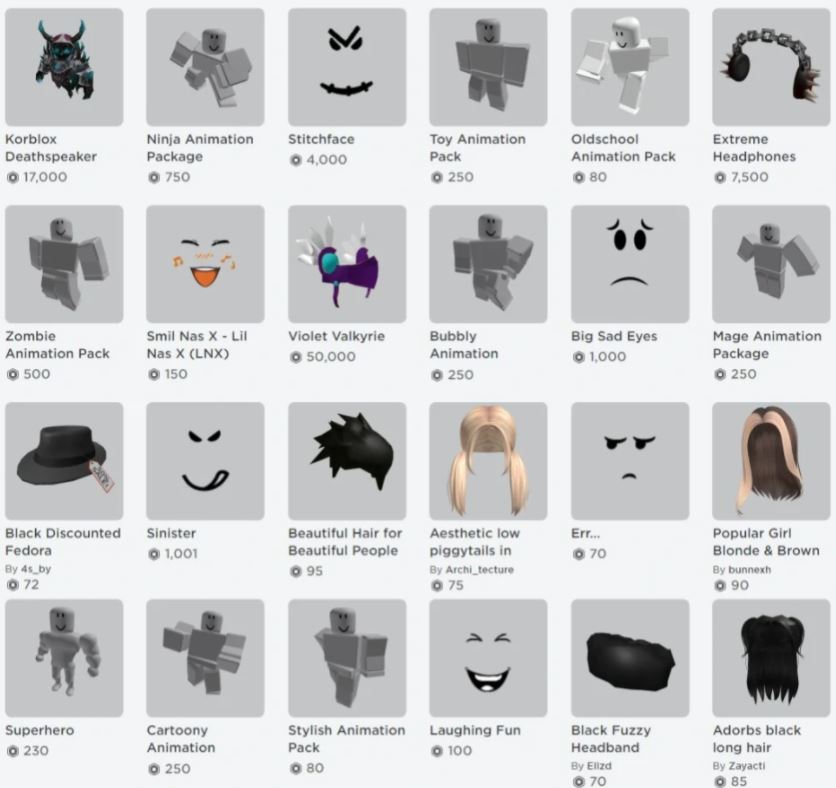 Before we move on to the shared items, you need to know about the exclusive items in each experience. If you do not get an item in the main menu of Roblox, the chances are that you will not be able to use it in every game.
More than likely, any item you obtain in an experience will only be usable there. This can be anything from currency to unlockable abilities to real estate. This can suck since you might earn thousands or even millions of dollars in a game like Bloxburg.
However, go to another similar experience like Adopt Me. You will find that you do not have the same money there. This is even though the currency functions and looks essentially the same. Of course, this also includes items like cars and houses.
Just because you have worked hard to own a vehicle and house in one game does not mean you will have one in the next. Unfortunately, this means that grinding is something you will have to do in every game in Roblox.
Your hard work in one game will only reward you there. If you want to own new and better items in other experiences, you will also have to work hard there. This can be annoying and frustrating for some players, and understandably so. That said, there are some shared items across most experiences.
See also: Rengoku Shindo Life Guide
Shared Items Across All Games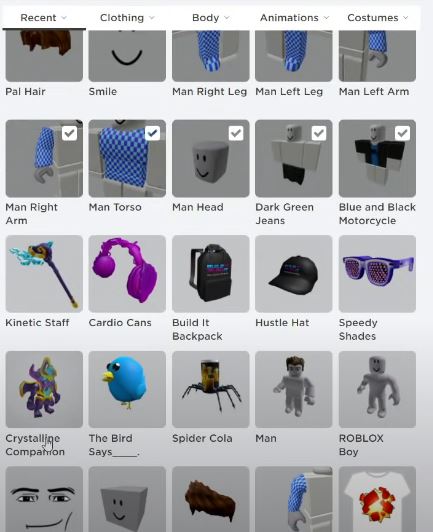 That said, some items are shared across all games. These are only limited to a few main categories, but they are the most necessary Roblox items. These include the clothing items, Robux, and emotes. Clothing items define how your character looks in a game.
For the most part, your character can look precisely the same in each game that you do. There are a couple of exceptions here and there, though, that you should know about. For instance, my Roblox character has some wings that he is wearing on his back that look robotic (more later on how to get them).
These wings are pretty cool, which is why I wear them, and they are a defining trait for my family to find me by. There are some games where my character looks the same minus the wings. That is the case in a game like Banana Eats.
However, most of the time, the wings will appear. In most games that you do, your character's appearance will be the same. This is because clothing items are mostly shared across all Roblox experiences. However, there is something worth noting here.
There are some clothing items that you can get within a specific experience itself. If you do that, you will only be able to use them there in that game. They will not appear in other games. This is the case for games like Royale High, where you can get unique clothing.
The other shared item between experiences is Robux. Robux is the premium currency in Roblox. With this money type, you can do a wide variety of things. This includes purchasing superior items and passes to get the most out of an experience.
Lastly, there are the emotes. These are the actions you can do to show off your feelings within a game.
See also: A Universal Time Explained
Catalog Explained
The catalog is the place to go when it comes to items in Roblox. The catalog is essentially the store for clothing and other items. You can find all of the various Roblox equipment items that you can wear on your character in this place.
There are many different catalog items here, and most of them will be shared across almost all of the experiences that you play in. Some of them are free items that you can get without paying for anything, while others cost money. There are different item categories that you can cycle through in the catalog.
Characters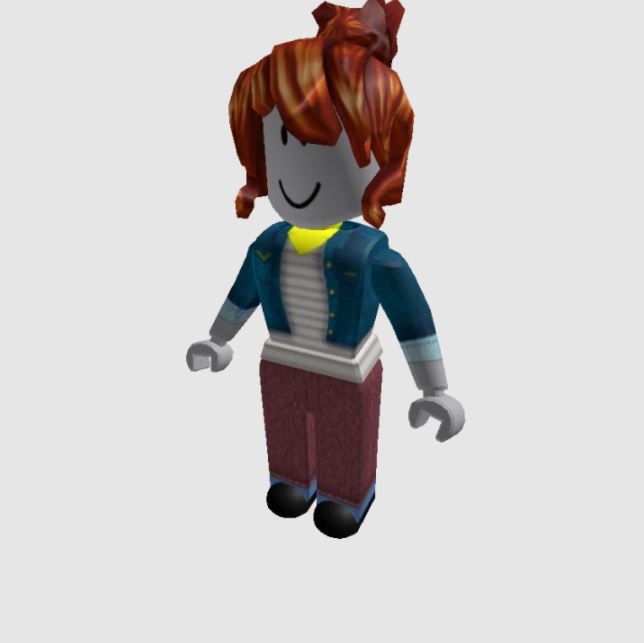 First and foremost, there are the characters. These are the predetermined avatars that you can find in the catalog. When starting the game, it can be hard to make your avatar. There is so much to deal with, from the hair type to color to outfit.
This is where the characters come into play as they are set designs that you can use in games. These avatars are great for beginners and anyone just wanting to shake up their character's look. Everything from the outfit to the hair type and all of that is already preset for the avatar.
In addition, you can use these avatars as a basis for creating your unique character. You can keep some aspects of the avatar and then switch up certain parts that you don't like or add new accessories and items.
Clothing Items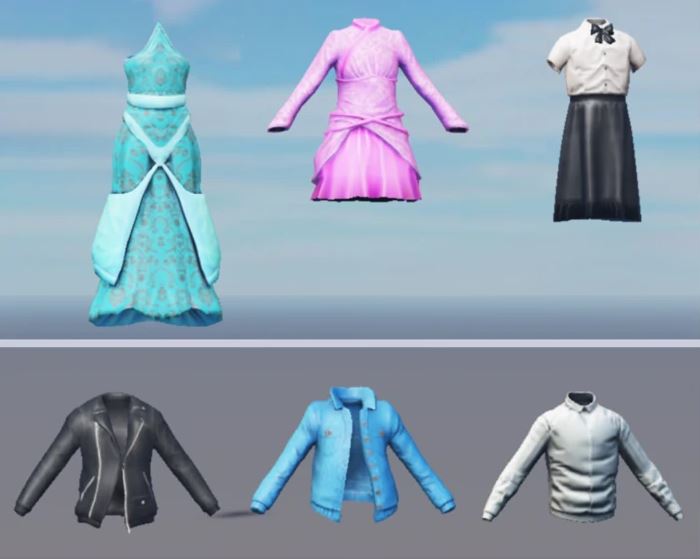 Clothing items are the general pieces of an outfit that you can get. These are all individual parts, unlike the entire outfit. You can have bottoms like pants and shorts that you can wear. There are the upper parts like shirts and jackets that you can put on a character.
There are shoes to put on your feet and plenty of clothing pieces that you can also add to your character. There are all sorts of items that you can equip on your avatar to make them look how you want them to. For those who want to find the perfect look, you can spend hours looking into all of the various clothing items here.
There are some cheap ones for a few Robux, free ones, and even some infrequent ones that cost loads of money. There are thousands of clothing items in the game and plenty of limited-time ones. This means that some items are only there for a period and then will disappear. This only makes them more expensive when someone tries to resell them.
Accessories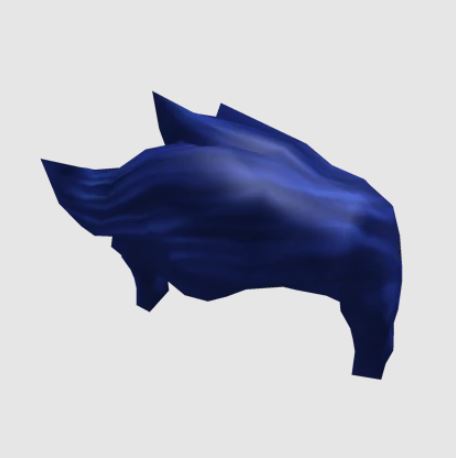 Outside of the clothing items, there are accessories. Accessories are considered separate from the clothing parts. This is due to the versatility of this unique category. Accessories can be the standard items you think of when you hear this word, like sunglasses and hats.
You will find countless glasses and hats of different shapes and sizes with those alone. However, there is much more to this category than just those. You can have other accessories, too, that are more extravagant and significantly change how your avatar looks.
You can have wings, as I mentioned for my character earlier, so that you look like a robotic angel or demon. You can put crowns on your head, interesting lanyards to wear around your neck, backpacks, and much more.
Accessories might be the most varied group out there in the entire catalog of items. This is the place to look where you can find that extra special something to perfect your avatar. It is essential for those roleplayers as these accessories can help you to find that right look.
Body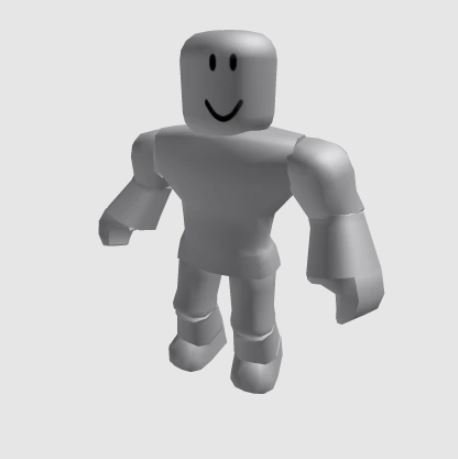 Body is the actual body of the character themselves. This has nothing to do with the items that they wear but how they look as a person. This can mean the hair, facial expression, and head. This is how you make your character look different from the standard Roblox blocky person.
Hair is one of the most extensive categories of Roblox items. Over time, there are many different ones, and graphical improvements have helped diversify this group. It is possible to put any type of hair on an avatar to make them look how you want or even like you in real life.
Animation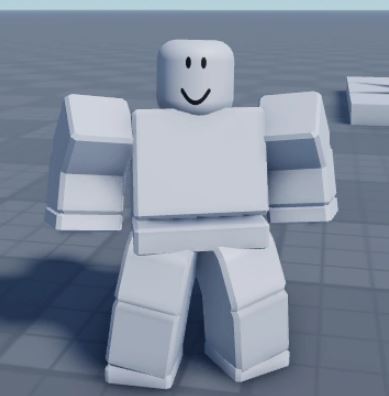 Animation is one of the strangest and specific items in the catalog. With animations, it affects how your character acts in experiences. The most obvious change in this group is how your avatar will look while they run around.
There are old school animations to make your character look slow and stilted a bit. You could pick the ninja one to put that Naruto run twist on your character in experiences. Many other animations out there will allow your avatar to have a unique style in their movements and actions.
Emotes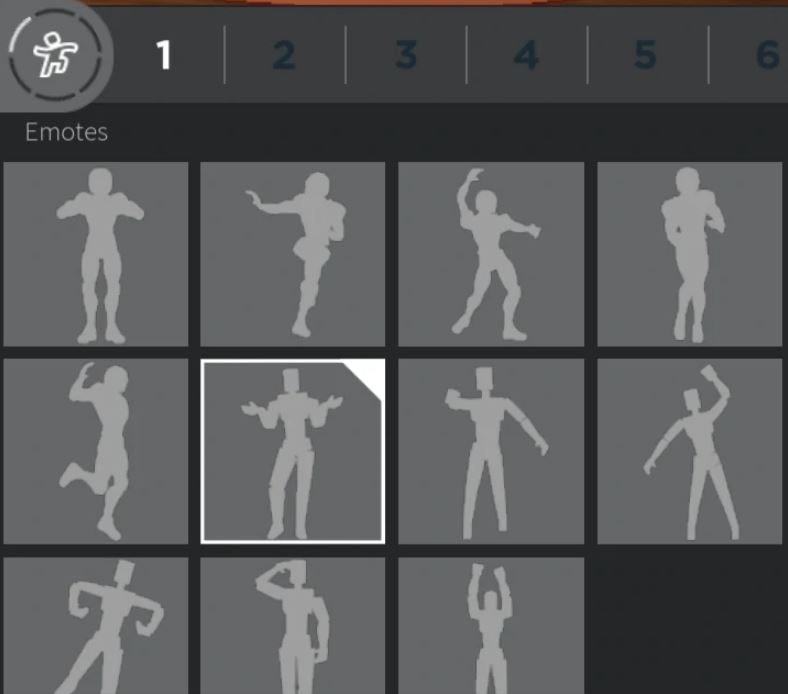 Speaking of actions emotes are some of the most expressive parts of Roblox. Emotes allow you to show your feelings and desires to other players in the community without typing out a message. If you disagree with someone, these emotes in the catalog can help you to do that.
There are emotes for clapping to celebrate, dancing like a crazy person, or even jumping around like a hero. The emotes are fantastic and varied ways of communicating with other players. There are loads of emotes in Roblox, and many of them are locked behind purchasing them in the catalog.
How to Get New Items
When it comes to all of these various items in Roblox, getting them is relatively simple. Well, that is if you have some money. There are two main ways that you are able to get new items in Roblox. One does not require you to have money, but most do need some currency.
Free Items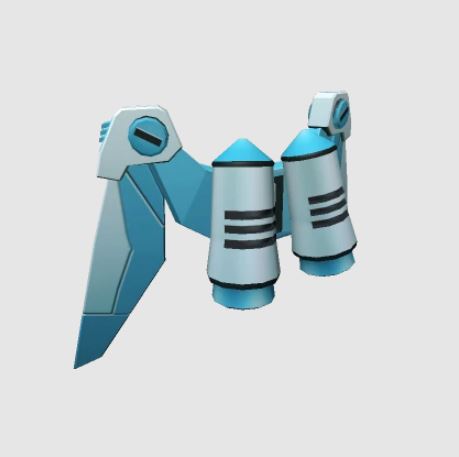 Starting out, we have the free items that exist in the catalog. These free items do not cost anything at all to get them. However, you have to physically redeem them in the store to get the free items. The game does not automatically give them to you even though they are free.
Furthermore, the problem with many free items is that they are only this way for a limited time. Or they are just temporary items in the first place. So, you must check the catalog frequently so that you do not miss out on any of the free items that are offered there.
In general, it is worth noting that a lot of the free items are not always the best ones. There are exceptions to this, like the wings that I was able to get for my character, but, understandably, some of the free items are just fine in quality. This is likely to encourage players to look more at the paid ones.
Paid Items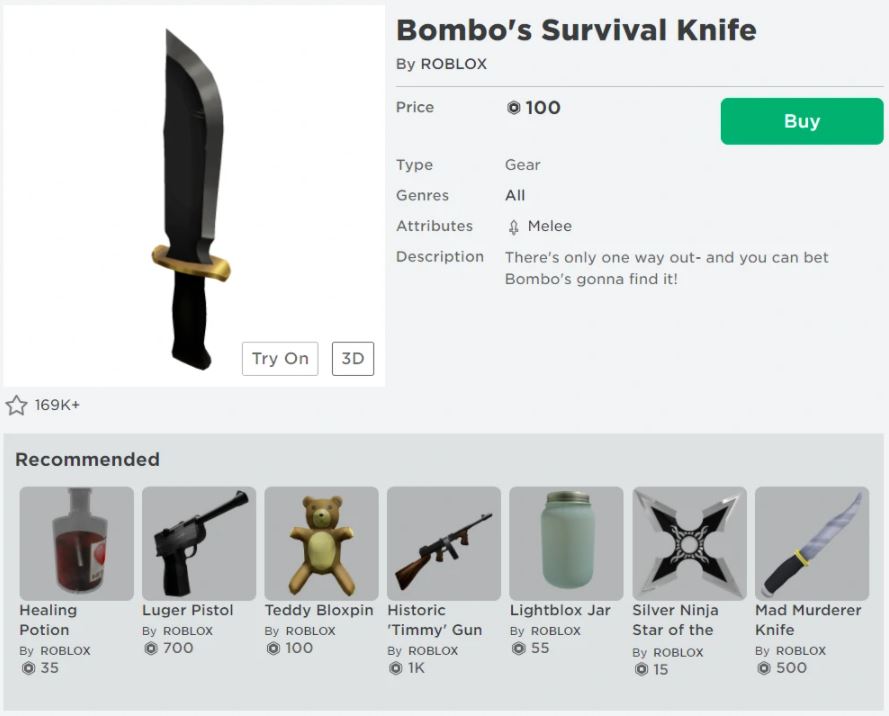 The bulk of the items that you can get in the catalog are paid ones. But they are not just paid with nothing. You have to spend some of your Robux currency to get these items. This can be tough for some players as Robux is not the easiest item to get for some players.
Roblox Merch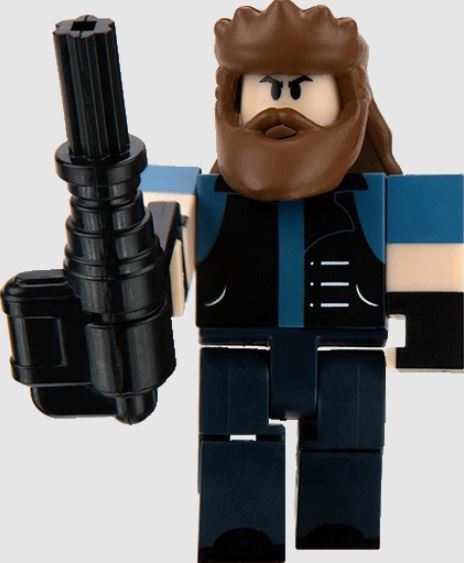 That said, there are some items that you can get exclusively through Roblox merch. There are action figures and other toys that exist in real life. They are sold in physical stores and online through websites. If you purchase these items in the real world, many of them come with free items in the game.
There will be a code inside of the package that you can enter on the game's website. You will be able to get exclusive items this way that you cannot find otherwise. Many of them are fantastic accessories, too. These are not random, either, as you can clearly see what item you are going to get on the package of the toy or other Roblox merch. This is one way to bypass having to use Robux, but it also costs real money to get.
See also: MeepCity Explained: School, Meeps, Best Alternatives & More
Robux Explained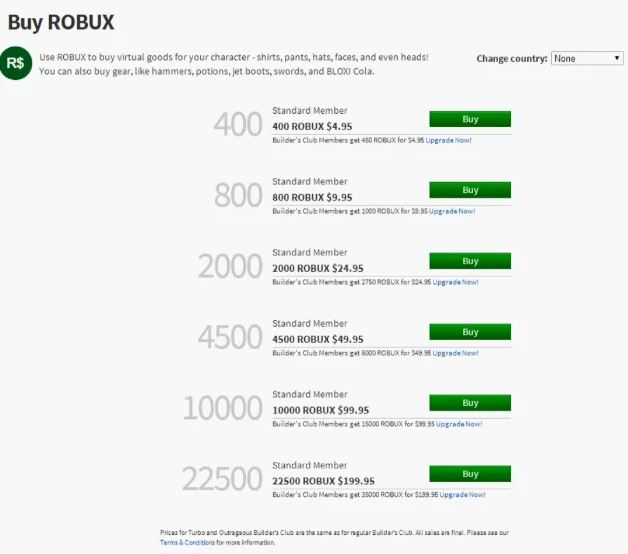 Robux is the virtual currency that is the premium one in Roblox. While some experiences have their own free money that you can earn, Robux is hard to get for free. In general, you have to use real-world money to get it in the game.
This is a tricky point for many players, especially those who are kids without a job or who cannot afford to pay money in this otherwise free game. That said, Robux is necessary for most of the items found in the catalog.
In fact, the best items require this currency item. The problem with having to have actual money to purchase Robux is the problem. We do not recommend getting Robux without permission for kids since it costs money. There is a way to quickly get Robux in the game, and that is through Premium.
See also: Royale High Explained: Campuses, Sunset Island, Trading, Much More
Roblox Premium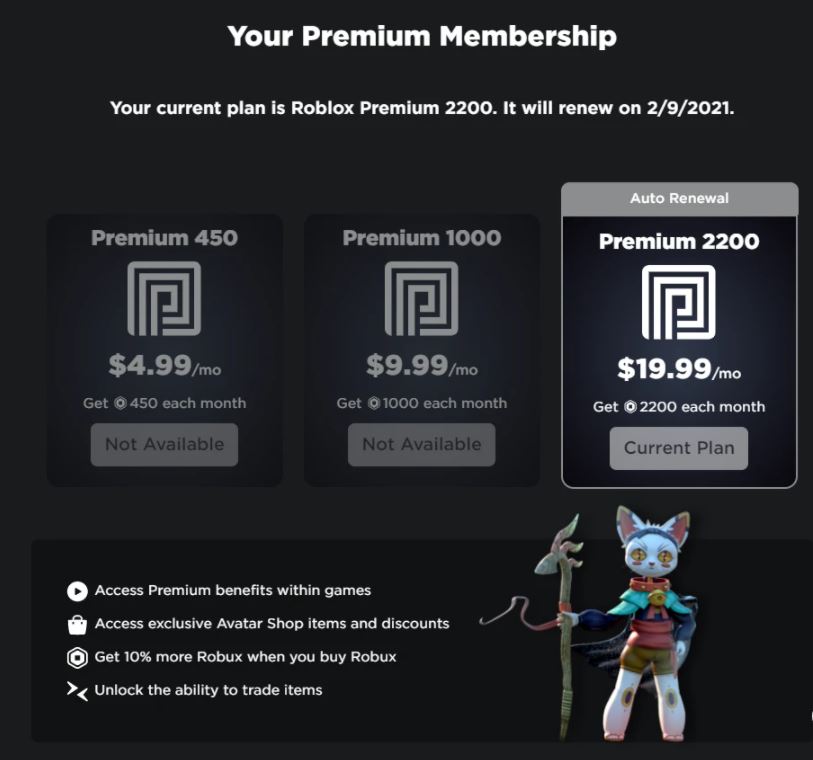 Roblox Premium is the subscription service that the game offers. It costs about $5 a month, and it gives you Robux every single month that you subscribe. You get around 450 Robux a month for this cheap price, which is pretty good since it can cost around 80 Robux for $ 1's worth of currency.
Add that up, and you are looking at 50 Robux for free that you are getting just for subscribing. However, that is not the end of the line for this subscription service. There are even more extras that you are able to get through this service item.
Some experiences will grant you bonuses for having that subscription. In addition, you will gain access to the Premium side of the store. In this area of the store, you will be able to purchase some of the best items around, and they can only be purchased by Premium subscribers.
Unfortunately, these items still cost Robux, but they are generally about the same price as the other items in the store. If you need more Robux, you will automatically receive 10% more Robux when you buy them for the same price.
Perhaps more important than all of those things is the final perk that you gain with this Premium subscription, and that is trading.
See also: What Does Premium Do In Bloxburg?
Trading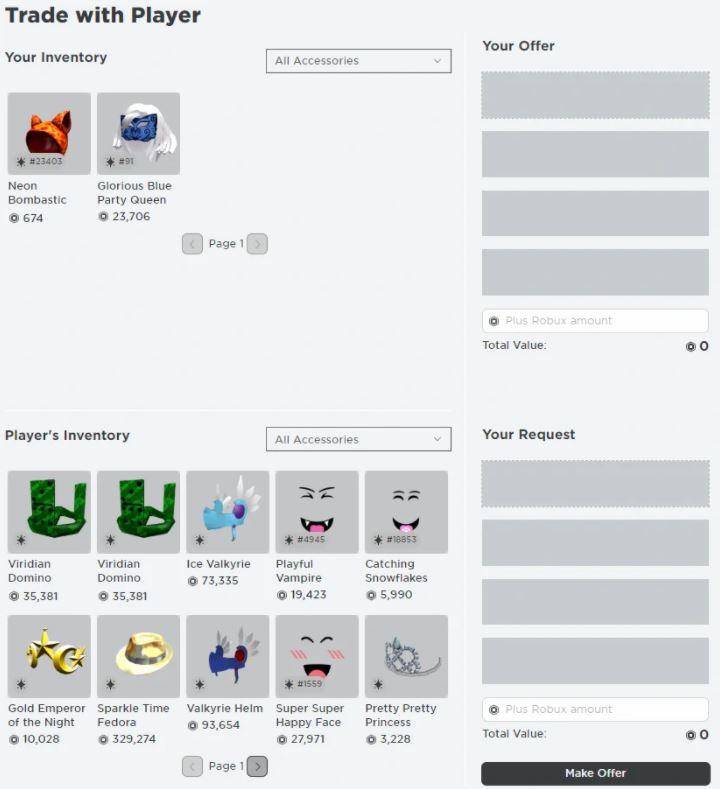 Trading is a significant part of the Roblox metagame. It is how people earn some Robux in the game, and some even make a living out of it. With the Roblox Premium on your account, you will be able to trade items with other players. Trading is the only way to get items directly from someone else.
You take the items that you have purchased and then enter a trade with someone else for their items. For instance, let's say that you got a great limited-time seasonal event item like a hat. That hat could become quite valuable in the future after the event comes to an end.
You are able to take that hat and find someone else with their own unique item that you want. You can trade with one another and get what you prefer. Some people will use this as an excellent way of earning some Robux in the game, and it is why some of the most valuable items are so expensive these days.
In addition to trading items, you can also swap Robux with one another online. This is how some players pay for items by using Robux, but this can cost real-world money to start. While this is a convenient and helpful way of trading for items, there are some warnings that you should remember.
Keep in mind that there are many scammers out there trying to take advantage of players. For instance, they may try to offer up an item in a message and then give you something different when you trade. They could try to get away with you not noticing the different item.
Or, they may say that you should give them Robux or an item right now, and they will give you what you want later on. These are clear lies that they are using to exploit the trading system and get something out of you. You have to keep this in mind, or else you may end up in an unfortunate trade scam.
Gamepass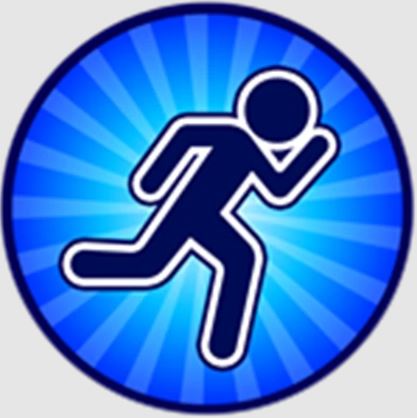 Another item that is common in Roblox experiences is the Gamepass. Gamepasses are paid items that you can get in most games. It costs Robux to get one of these passes, but they are worth it for some players. These passes might be worth exploring if you really like a particular experience.
In some games, they will offer you some special gameplay items that can assist with building, finishing an obby, surviving, taking out other players, and so on. Some of the benefits can even include boosting the money that you earn in that particular experience.
Game passes are permanent items that you can add to your account, but they are specific to that game. Buying a pass in one game will not have it or a similar one automatically appear in another experience. Keep this in mind, as they can cost a few dollars worth of Robux on their own, and buying Game passes can add up really fast.
FAQs
Question: What are the best free items on Roblox?
 
Answer: The best free items on Roblox are the ones that you are able to find. That may seem like a weird answer, but free items often cycle through the catalog.
Unfortunately, not all of the free items are permanently available. Some of them are only available for a limited time. That said, there are many free items in the massive game. You just need to check the catalog and look for the "free" tag there.
The best ones that I have found in the game so far are the wings that I currently have on my character and the full characters. There are some full characters that you can unlock for free. These are entire clothing sets that include the outfit, hair, and overall look.
If you do not know what your character should look like, these free characters are a quick way to get into the game and look fine. I would count these among the best free items that I have seen in Roblox.
Question: What is the rarest Roblox item?
Answer: The rarest Roblox item is going to be debatable among the community. It can come down to a number of factors as to what the best is. For the most part, it has to do with the limited nature of the item and how much it costs to buy it.
In the end, if I had to pick one item above the rest, I would give it to Dominus Frigidus. This is one of the best, heartwarming, and saddest items in the game. Dominus Frigidus is a blue hood hat accessory that you can wear on your character.
It looks great and straightforward enough while being a valuable addition to the game. On its own, it looks good, but there is more to the story than just this. The story behind the Dominus Frigidus makes it so much more meaningful and rare.
There were only 26 of this item that were made. It costs more than 20 million Robux to purchase it right now, which is an insanely high amount for a Roblox clothing item. Initially, it only cost 39,000 to have. But this large influx in price is the case because it was designed by the Roblox player Sethycakes.
Sethycakes is not just any Roblox player as they were a child who was part of the Make a Wish Foundation. The wish that Sethycakes had was to visit the offices of Roblox and meet the people behind the game. The developers allowed him to create this item that is the rarest one today. It takes a lot of money to earn this precious and fantastic item.
Question: What is the most popular Roblox item?
 
Answer: Figuring out the most popular Roblox item is another tricky part to find. This essentially means that it is the item that most players in the game have and like. In general, it would be one of the free items in the game that is the most popular in the entire game.
Because free characters and items can be redeemed by anyone in the game, they are going to be the most popular of them all. I would not be surprised if the traditional Xbox character is one of the most popular as it is the default for millions of players out there.
But ignoring the free items out there, there are some paid ones, too. In terms of the most popular paid items, the site Jetpunk has gathered some data about the situation. According to it, the Beautiful Hair item is the one that is the most popular in the game. It has been seemingly purchased the most for about 95 Robux.
Conclusion
There are so many different Roblox items that you can get and use in the massive game. This can be overwhelming, but thankfully, only a few items are the main ones that you should know about. Hopefully, this guide has helped to simplify them a bit more.
If you liked what you saw here, there are more guides that we have made for Roblox. If you go to our terminology and slang guide for Roblox, you can find out more about the different terms in the game. It is a great beginner's look at terms like Robux, oof, obby, etc.
Recommended Reads: