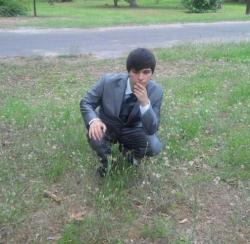 Latest posts by Cody Perez
(see all)
Roblox is so much more than one of the most popular and prominent video games on the planet. For many games out there, it is all about the experience you have within the digital world itself. But Roblox takes it far beyond just the digital screen you are playing on and into the real world. I know from personal experience that Roblox is one of the few games I have ever purchased actual merch from since playing it in 2016. With this experience, I created the best Roblox merch guide.
If you know me, you know that I am not at all about merch. For me, I love video games and being a fan of them, but it rarely, if ever, goes beyond my love for the game itself. I am not someone with a massive collection of figures for every game I've played. That's just not me. But there are a handful of games I care about enough to buy merch for, and Roblox is one of them. There is something so impressive about how the merch connects with the game itself that Roblox was even able to convince me to make some purchases of my own over the years. Here is what you should know about my recommendations when it comes to the best Roblox merch guide.
Bottom Line Up Front
Above all else, Roblox is a game that is all about its community. Due to the nature of playing online, dressing up your avatar, roleplaying, and all of that, merch works so well in Roblox. There are apparel items so that you can dress yourself up, decorations for your room, toys that you can play with in the real world, and even some collector's items that are pretty rare.
Out of all of them, though, the best possible Roblox merch item, in my opinion, has to be the Monopoly Roblox set. This item is a game but for the real world, and it takes some fun cues from Roblox. It perfectly captures what is impressive about Roblox by letting you experience everything with others.
Buying Tips
Before I jump too deep into this best Roblox merch guide, I want to preface everything with a few tips that I have learned over the years. What you may not know about me is that I am a pretty limited spender. While I spend a lot of time playing video games each week, I am pretty stingy with my funds. I'm the kind of person who is too cheap to even spend money on a free-to-play game. In fact, there are only about three free games that I actually spend money on willingly these days, and I play a whole lot of them. I'm not sure which came first, but it was between Roblox and Fortnite.
As one of the only games that I spent real money on, this eventually extended to buying merch in the real world, too. This is one of the only game properties that I will also buy items for in the real world. Since my experience is almost solely revolving around Roblox and a select few other properties, I can safely give you some cheap tips. For one, I think that it is necessary for fans to be quite selective when it comes to picking items to buy. Our funds are limited, and we should treat these collector's items as just that: limited items that we rarely purchase. I think that it is necessary to only pick items of the highest quality.
To this point, I would like to note that there are a lot of cruddy items out there for Roblox. I've seen some truly trash toys, shirts, and other real-world items before. I've even seen these in major retailers like Target, Walmart, and online stores.
It is easy to end up with something disappointing so be sure to take a careful look at each item you are interested in (in person if possible) and see what others are saying about it online. Furthermore, I also recommend not falling into the trap of having to own every single item out there for Roblox. It is easy to get swept up in the fun of everything and end up spending way too much money on items that you may not need. This is a danger for any merch collection but especially true for Roblox. To the company's credit, they try hard to monetize their game outside Roblox.
There are countless toys, items, clothing, posters, and so on that, you can find out there. There is a considerable temptation to collect all the toys or whatever you may be interested in. But I think this is a huge hole you could end up in that you should avoid at all costs. How I find it easy to do this is by focusing on the items you want the most. If necessary, make a list of each Roblox merch item that you are interested in and rank them from your favorite to least favorite. When you are ready to start buying stuff, start with the number one item and go down the list.
See also: Roblox Items Guide: Catalog, Emotes, Robux, More
Take your time and try to limit your spending to only items on that particular list. It might even be worth limiting how many items you include on the list to only 10 or 20 or 30, and so on. This way, you never spend more than you intend to and keep it to what you really like. After all, you can always expand the list later on once you complete your initial group.
Best Roblox Merch: Criteria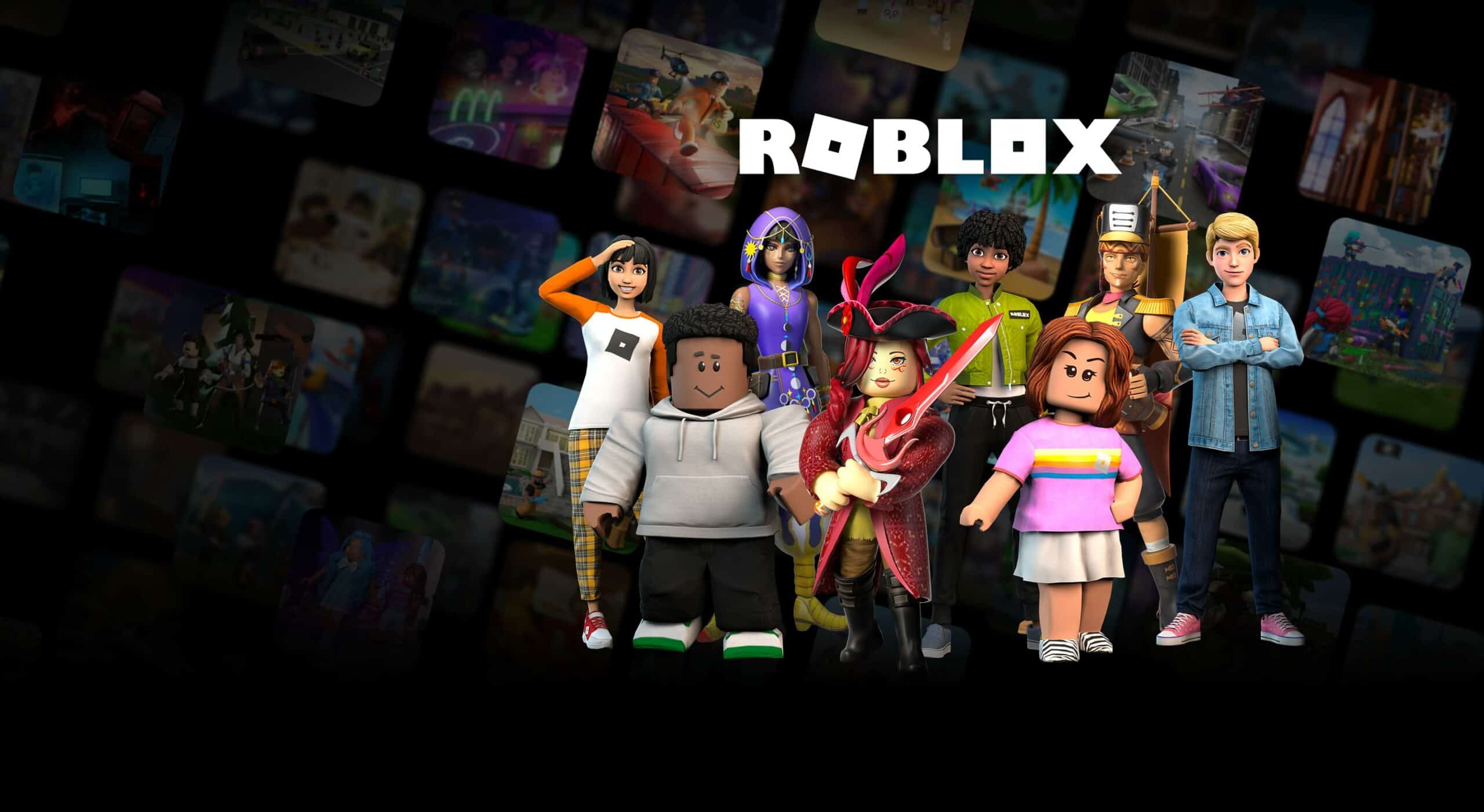 When coming up with the list of the best Roblox items that you should consider, there were a few criteria points that I considered. Above all else, the quality is what matters to me the most. That is why you will find some items on this list that are a little pricey.
This is especially true when you consider that Roblox is a free game that you never, technically, have to spend money on (though it will definitely do its best to convince you). The quality matters a lot since you get so much from Roblox for free. If you're spending money, I think it needs to be worth that price. Besides the quality of the item, the price itself comes into play. Some Roblox items are pretty expensive, which I still included on this list, but I tried to balance it some with cheaper items. There is a good mix of the two, ensuring you can find something for everyone of all budgets.
Next up is how it connects to Roblox. I find that an item needs to represent the game it is touting. Some strange Roblox merch items are not that well-connected to the game itself, so they didn't make it on this list. I also tried to mostly stick to official items. There are some fantastic benefits of buying the official merch items from Roblox, like some extra bonuses. But, at the same time, I acknowledge that some unofficial merch is worth your time, so I included a couple of those, too.
Overall, this list is a mix of my personal preferences, the quality of the items, how affordable they are, and if they connect to Roblox well enough. There is a wide selection of items from different merch categories, too, ranging from apparel to toys. I wanted to ensure to include a little bit of everything, so I kept this list in no particular order or ranking system.
Best Roblox Merch: My Recommendations
Here are the 20 best Roblox merch items I've picked in no particular order.
Kicking off this list is the number one item that I recommend to everyone: Roblox Monopoly. Monopoly does a lot of crossovers, and this Roblox one is among the finest. In general, it is the same Monopoly that you know and love, but with some Roblox flairs.
You play as famous Roblox characters and buy and sell properties based on popular Roblox experiences. There are some neat touches when it comes to the action cards and more that help me to pick it over the others. By far, though, the most appealing idea is that it is a game that you can play in the real world with your friends and family.
Pros
Monopoly is already awesome on its own.
Roblox motif works really well.
Perfectly captures the idea of playing Roblox with friends and family.
Reasonably priced (at the time of writing).
Cons
A limited edition item, so it will likely sell out soon.
It's not as unique as some other Monopoly games like Animal Crossing Monopoly.
The Roblox Action Collection Collector's Toolbox is far from the most glamorous item on this list. However, it is necessary for any true collectors out there. This is a box that is meant solely for filling out your collection of Roblox figures. It allows you to mix and match them as you please easily. I like that it goes slightly beyond a simple collector's set, too, by offering two free figures and some digital Roblox items for a reasonable price.
Pros
Great for any collectors out there.
Decent bargain item with some goodies.
Cons
There is nothing super flashy or interesting to find here.
Only really for collectors.
Let me preface this entry by noting that my personal colleague and friend, David Jagneaux, wrote this book. However, he did not pay me to endorse this, sadly. Books are what I loved reading as a kid, and I especially enjoyed scouring through game guides and the like to learn more about something that I loved. The Ultimate Roblox Book lets you do just that, teaching all about various experiences in the game and even how to create your own worlds. This helped show me a part of the game I was unfamiliar with.
Pros
Appeals to the aspiring Roblox creators out there.
Massive book with hundreds of pages of educational content.
Cons
I think the digital version leaves something to be desired.
This is an unofficial book, so not endorsed by Roblox itself.
One of the most terrifying Roblox games is Piggy. With so many maps and locations, I think the most iconic has to be the Carnival area. This Piggy Carnival Deluxe Buildable Set is a fantastic recreation of this area that players can build themselves and roleplay in.
Pros
Extremely cheap right now (but only because it is on sale for a lot).
Solid recreation of the most memorable Piggy area.
Comes with free digital items for Piggy.
Cons
Quite expensive when not on sale.
Definitely not for every kid since this is horror-themed.
5. All Together Roblox Poster
Sometimes the unofficial posters for games are among the best. Such is the case for the All Together Roblox Poster. It takes the iconic art of numerous different characters and avatars that are hanging out together in a metropolitan area. The idea is not wholly original, sure, but looks great and is a versatile design that can be used for more than just wall art.
Pros
Fantastic collection of characters from Roblox in one picture.
The same art can be used for other items.
Cons
Not the most original or artistic design.
Unofficial item.
This Target Roblox t-shirt is designed for boys, but honestly, anyone could wear it. The design is composed of photos of different characters from Roblox. Altogether, they look fantastic, but it is when you step back and notice the complete robot avatar collage that makes where you realize this is a truly special shirt.
Pros
Simple but effective design that gets better the more you look at it.
Extremely cheap at less than $10.
Cons
Not many color options.
Is originally designed for mainly boys (but don't let this deter you).
Jailbreak is one of the biggest and best Roblox games that I love to play. The idea of being a prisoner (or police officer) breaking out of jail is fun and lends itself to real-life toys. Enter the Jailbreak Museum Heist Playset that not only captures the look of the game but is one of the most iconic missions you can undertake.
Pros
Highly detailed recreation of the Museum in Jailbreak.
Captures the look and feel of both the prisoner and police sides.
Has many parts going for it.
Cons
Is quite expensive (when it is not on sale like right now).
See also: Roblox Prison Life Explained: Most Important Elements Simplified
The Roblox Advent Calendar is one of the weirder items on this list but perfect for the holidays. How it works is that you open up each of the 24 doors daily for nearly a month.
Each door unlocks a new character or item to play with. I like that the freeform items let you mix and match accessories and characters. The idea of having a new item to look forward to every day really enhances the holiday experience.
Pros
Lots of different items to unlock across 24 days.
Some digital bonus items are included.
Perfect for the holiday season.
Cons
Only perfect for the holiday season.
Costly item.
The Roblox Celebrity Collection Fashion Famous Playset is based on the classic fashion contest experience. There is no other item on this list that has captured the idea of its experience as well as this one. The characters you get are high quality, the clothing items are lovely, and you even get a bonus item for Roblox itself. This is a must-have for fashion fans out there.
Pros
There is no other item on this list that captures its game's style so well.
Characters and clothing are of the utmost quality.
Bonus Roblox digital item increases the value of this set.
Cons
Very expensive.
Not enough clothing and accessories for a fashion set.
There is a lot of love for that RNG nature of items. Picking something with no idea of what is inside until you open it up. It is reminiscent of trading cards and the like. The Roblox Series 10 Mystery Figures is that idea with a blank box with a surprise character inside.
You might get exactly what you wanted, you might get something you didn't know you wanted, or you might just have a new item to add to your collection. The anticipation is part of the fun, and it helps that it is cheap enough to not be a huge regret. Plus, every cheap box comes with a free virtual item in Roblox to boot.
Pros
The allure is in the mystery of not knowing what you will get.
The bonus digital item means you benefit in-game too.
This is the cheapest item you can find at less than $5 at places like Five Below.
Cons
You have no idea what you will get, so there is room for some disappointment.
See also: Murder Mystery 2 Explained: Elite, Gems, Powers, More
What I find with a lot of the toys you can get for Roblox is that they are pretty standard-looking figures. What I appreciate about the Champions of Roblox, though, is that this is the game at its most extravagant. Each action figure is so cool and highly detailed to the point of making these items worth a purchase. As a kid, I loved taking my action figures and creating stories with them, and these six figures would have been my go-to then.
Pros
The immense level of detail for each figure is unparalleled.
Some of the best action figures you can find for Roblox.
Could even appeal to non-Roblox fans.
Cons
They can be a little bit pricey altogether since they are not sold separately.
Despite the immense popularity of Roblox, there are few apparel items that you can find, especially in the shoe department. You would think Roblox would have partnered for official shoes by now but nope. Thankfully, that is where Etsy and these Personalized Converse Roblox Shoes come in.
The general design and logo for the shoes are the same across everything, which is fine but nothing too crazy; just a couple of Roblox characters. What I like, though, is that you can customize the shoes in terms of color, size, and even your name. You can put your name on them or, better, your username to somewhat protect your identity.
Pros
You get some solid Converses for a decent price plus customization.
The customization options and name engraving are welcome.
Cons
Not the cheapest Roblox item but not the most expensive either.
Size options are lame, not even including the full breadth of sizes for kids, let alone adults.
Luna Galactic is so unlike any Roblox character or toy on this list. I have never seen a toy like her before, as she has a style that is almost not even like Roblox, in all honesty. A beautiful pink-loving songstress, she could have been a character in an animated film or anything like that.
To this point, she can appeal to any child, regardless of if they've played Roblox before. Better yet, I like the great number of musical instruments and accessories that she has.
Pros
Unlike anything, I've seen for Roblox.
Lots of accessories and instruments.
Super cheap and large figure.
Cons
Doesn't give off too many Roblox vibes.
Do you like getting the most bang for your buck? Do you want all the toys that you can have? The Roblox Celebrity 20 Figure Pack might be for you. Instead of just a handful of figures, this pack comes with a whopping 20, and they are all superstars with plenty of accessories and styles. There are even a whopping 20 virtual items that you can get for the game through this.
Pros
An insane collection of 20 different figures.
A bonkers amount of free DLC items for Roblox.
Expensive but packed with value.
Cons
Pretty pricey.
Hard to find online these days.
When it comes to hoodies, a lot of times, what you will find are generic images haphazardly attached to a clothing item. That is not the case with the Target Roblox hoodie. The art on this pullover hoodie is filled with heavily stylized Roblox avatars that are incredibly interesting. The best part is that it is super cheap for a hoodie.
Pros
Dripping with style.
Lots of intriguing characters.
Insanely cheap.
Cons
Hard to find in-stock these days.
Tailored for boys even though it should be for anyone.
Many of the characters and toys on this list are for fun. However, these 15th Anniversary Domez Royale High Collectibles are tip-top collector's items. They are not meant to be played with but rather looked at. And for good reason, too, as they are hella detailed and fashionable.
Pros
Lovely fashion designs and outfits.
A great fit for one of the best Roblox games, Royale High.
Surprisingly cheap.
Terrific collector's item.
Contains three virtual items.
Cons
Not meant to be played with.
See also: Royale High Explained: Campuses, Sunset Island, Trading, Much More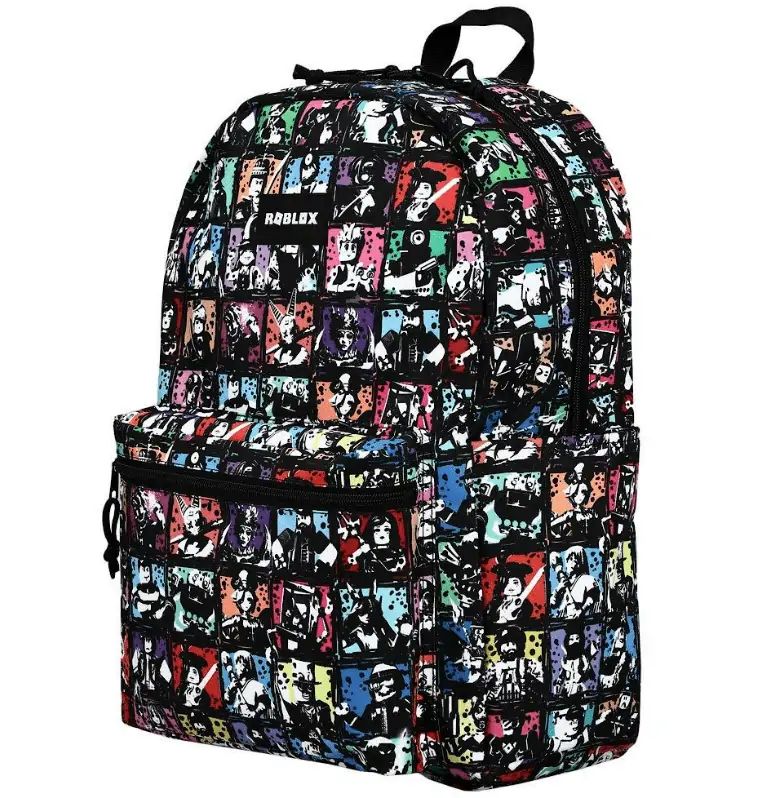 If I were a kid today going to school, the Roblox Tile Print Backpack is exactly what I would want. A lot of times, I find that licensed backpacks are cheesy or uninteresting. This one manages to avoid those issues by being a gorgeous mosaic of characters from the game that somehow works quite well.
Pros
Insanely cheap for a licensed backpack
The mashing of characters together works well
Cons
The pattern repeats the same set of characters a few too many times
Plushies are oddly not super common for Roblox merch. However, the Bubble Gum Simulator Micro Plush Mystery Pack more than makes up for that. Not only do you get some cute and adorable plushies with this pack, but there is a guessing game of which ones you will get.
Pros
Three small plushies and virtual items make for excellent value
Plush designs are adorable
The surprise element can be fun
Cons
You don't know what you will get
Have you ever wanted to immortalize your Roblox avatar? You can do just that with these custom keychains that take your unique character's design and turns it into a keychain item. An absolute must-have item when in stock.
Pros
Your unique avatar turned into a keychain
Super cheap
Cons
Finally, like the Luna Galactic action figure, the Skylas Imagination Collection figure is one of a kind. You could show this dragon girl to me, and I wouldn't believe she is from Roblox. Fans of dragons, larger figures, and customization will find a lot to love in this terrifically designed bang for your buck.
Pros
The dragon girl has an anime and fantasy theme that is so unique and fun
Several customization options with accessories
Bonus digital code for Roblox
Extremely cheap for a larger figure
Cons
Her face looks somewhat weird to me
FAQs
Question: What is the most popular Roblox shirt?
Answer: Not really a shirt, but the most popular Roblox upper clothing item is the Roblox Jacket. With roughly two million favorites, it is one item that many players would like to acquire.
Question: What is the most favorite Roblox item?
Answer: You can favorite an item that you are interested in but don't want to buy yet. At this time, the number one most favorite Roblox item is the Woman character model, with nearly five million favorites to date. Check out our guide on the best Roblox items here!
Question: What should I buy in Roblox?
Answer: This is up to you. I think the items most worth a purchase in Roblox are avatar clothing items and game passes. The former lets you trick out your avatar to your liking, while the latter lets you get the most out of your experiences.
My Top Picks at a Glance
I selected 20 items (in no particular order) that I think are the very best Roblox merch items that you can find out there these days. Here are my top 20 picks at a glance with a little bit of information about each of them:
Conclusion
You've read my best Roblox merch guide and are now ready to go out and make up your mind about what items are worth it to you. If you are still a little bit on the fence about some items, or perhaps your funds are limited right now, I have a single recommendation for you. If you have to buy a single Roblox item, I would pick the Roblox Monopoly.
The Roblox Monopoly set encapsulates everything that I love about Roblox. It provides a game experience that is fun, engaging, and best experienced with your friends and family. Not only does it capture that theme of Roblox, but it takes many elements, characters, and ideas to give it a true feel for the game and its experiences. Speaking of experiences, I recommend checking our picks for the best Roblox games you can play now.
Recommended Reads: