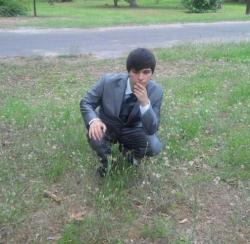 Latest posts by Cody Perez
(see all)
The best games out there, like Roblox, will encourage you to want to show your love for the game outside of playing it online. This can happen in a few ways, such as wearing clothing items like hoodies. Ever since my first time playing Roblox six years ago, I have spent an unfortunately not insignificant amount of money on Roblox clothing items like hoodies. I used this experience to help you out with the best Roblox themed hoodies that you'll ever find on the internet.
The best Roblox themed hoodies come from a number of sources, including various online retailers and even some independent artists who came up with their hoodie ideas. Players have the option of buying some of the already existing hoodies or even creating their own. Some just have the logo for the game, while other hoodies focus on a particular avatar or character from one of the Roblox experiences. See all of these different hoodies and more in this list.
Bottom Line Up Front
The best Roblox-themed hoodies are ones that capture the feel of one of the most giant video games on the planet. Roblox stands out in the countless different, high-quality experiences you can play online. The best hoodie notes this and hones in on an avatar, experience, or celebration of the entire game as a whole. Of course, all the while looking quite fashionable and worth the price you pay to purchase it. Players can find the best Roblox hoodies from a number of online retailers, including AliExpress, Amazon, Redbubble, and more, as you will see on this list.
My Top Picks at a Glance
For my friends reading this who happen to be in a hurry, I've got you covered. Though you will find many more Roblox hoodie options further down below for you to check out, here are a few quick picks of the very best of the best when it comes to Roblox hoodies:
Tips
There are a couple of tips that you should keep in mind when it comes to buying a Roblox hoodie. For one, I use this all the time but never stick to a single retailer when looking for a hoodie. For instance, Amazon has a limited selection of quality hoodies on its website at this time.
If you were to only look on there to take advantage of your Amazon Prime or whatever, you would miss out on the arguably much better overall hoodies you could find elsewhere. Keep your options open and always look both online and in-store if you can because sometimes sales happen that can make the price much cheaper.
After all, hoodies are some of the most expensive clothing items you can find. But if you happen not to worry too much about the costs of the hoodie, there is a premium option for you. I always suggest this to readers, and that is to make your own hoodie.
Well, perhaps, don't make it yourself but hire a custom clothing company to make a Roblox hoodie for you. You won't see that on this particular list, but if there is a favorite Roblox game that someone you know loves, find an image for it and bring it to a custom company that will turn it into a hoodie. It will cost a pretty penny, but you'll have something personalized and unique.
Selection Criteria
When deciding on this list, I went with my go-to method of picking the best Roblox hoodies: if you wouldn't ever see me wearing it or me buying it for a loved one, then you won't find it on this list. I wouldn't dare let someone I care about to wear anything other than the best, which is why these items are on this list.
Now, there are a couple of ways that a hoodie could be considered the best to me, though. For one, it is if it has a cohesive theme or image that it is going for. This could be in trying to capture the look and feel of a particular Roblox experience or perhaps a certain avatar look that someone might have.
In addition, I appreciate it when there is attention to detail for the actual hoodie itself and its coloration. It is best when someone doesn't just slap on an image or logo and call it a day but truly goes through the effort to choose a hoodie color that works well with everything else that was picked.
And, of course, the quality of the images and logos matter at the same time. It has to at least look good enough on paper for me to be interested in it, especially since we can't see the final product unless we buy it.
Lastly, I've mentioned it already, but hoodies are some of the most expensive pieces of clothing you can find. To help alleviate some of this problem, I tried to incorporate some hoodies that are helpful for a variety of budgets.
Best Roblox Themed Hoodies List
Finding the best Roblox-themed hoodie can be tough, but I've simplified it for you below. You can find the 12 best Roblox hoodies around, in no particular order.
Kicking off this list, we have a hoodie that gives a classic summer vibe to it. Going with the older Roblox logo that the OGs will remember, it is tweaked some to have an orange and red color scheme that matches well with the rainbow that is in the background.
I use the word "rainbow" loosely because it is a sad version of a rainbow with only red, orange, and yellow in it. That said, I actually like this mix of sunset colors that is expanded to the logo itself. There are various avatars across the rainbow horizon, too, giving a nice summery style to this hoodie (not that I would ever wear a hoodie in the summer).
Pros
The summer rainbow and logo style is unique
The sunset theme matches well with the darker hoodie color
Cons
The older Roblox logo is a bit outdated at this point
Oof is the signature slogan and meme of all of Roblox. Even if you've never played the game in your life, chances are that you know the oof meme and sound. With the removal of the oof sound for good at this point, one way to remember the most famous part of Roblox is with this hoodie.
It is relatively simple, just saying oof and then having a Roblox character who has fallen into pieces. This resembles the exact situation that happens when you die in the middle of a Roblox game. While I wouldn't wear this one, and I don't really see older teenagers or adults wearing it, this could be a solid option for kids who love Roblox.
Pros
Oof!
A nice recreation of what happens when your avatar dies in Roblox
Cons
This mainly works for just kids, and that's about it
If there is one trend that I am tired of when it comes to shirts and hoodies, besides the I Survived Roblox or whatever shirt trend, it's the Eat, Sleep, and Repeat shirt trend. Thankfully, I don't mind this one all that much, and I get that this works so well for kids.
Despite my disdain for this trend, this Eat, Sleep, Roblox, and Repeat hoodie is one I am honestly considering purchasing for someone I know for the holidays. For the true Roblox lovers who genuinely do nothing but play this game when they aren't busy with school or work, this is the right pick for them.
I will say that this is one of the better versions of this hoodie, too, since I saw several versions when looking up hoodies. I appreciate that it has different colors for each of the four words and symbols alongside them, including the iconic Roblox square.
Pros
For those who literally eat, sleep, Roblox, and repeat
The different colors for the words and symbols alongside them is a nice decision
Cons
Probably not for those who aren't kids
Also, not for those who hate this trend like me
When it comes to one of my favorites on this list, it has to be this Adopt Me-themed flying unicorn hoodie. What I find interesting is that it is hard to find hoodies that are themed around specific games in Roblox. Most of the time, the artists and companies will just make a general hoodie.
But that isn't the case here. Though the hoodie's website doesn't outright state it, this is clearly based around Adopt Me. The unicorn literally looks like the pet version from Adopt Me, Roblox's biggest game, and I adore the pink-haired avatar that goes along with the flying pet. There are several not very good hoodie color options, though, so stick to either the navy blue or black one here.
Pros
One of the few Adopt Me-themed hoodies
The pink flying unicorn and cutesy avatar go so nicely together
Cons
The hoodie color ideas aren't good; where's the white, pink, purple, or yellow option?
Black and gold are about as classy as it gets when it comes to clothing, especially with a hoodie item. If you want to look fashionable while still representing one of your favorite video games of all time, this is the Roblox hoodie that you need to have.
It is just a basic black hoodie with the Roblox logo on the front. What I like, though, is that both the logo for Roblox and its classic square symbol is painted gold with a little bit of some gradient action going on at the same time. Just don't bother with any of the other hoodie color options, outside of the black one and maybe the navy blue hoodie.
Pros
Classy black and gold color scheme
Gradient gold colors look fantastic
Cons
Don't bother with any of the other hoodie colors besides black and maybe navy blue.
Yes, I am bringing back one of my most hated trends for not just one but a second hoodie option on this list. As much as I hate this trend, I can't help but bring it back for perhaps the best version of it in all of clothing history. This one changes the slogan to Eat, Sleep, Oof, and Repeat.
I find it genuinely hilarious that the artist nailed this one by changing it to the oof meme rather than just Roblox. It is one of those situations where if you know, you know when you see someone wearing this hoodie. The added touch of the dead avatar helps here, too. I just wish they did a little bit more with the words as the previous similar hoodie did.
Pros
Oof and repeat
The best iteration of this otherwise annoying trend
Cons
It lacks some detail outside of the oof part
There is something that can be said about this version of the older-school Roblox style that just works. Still, to this day, I am not a huge fan of the old Roblox log that looked so messy and chaotic, but it somehow works in the context of this particular hoodie.
You have the red and white Roblox logo that is not changed at all. But pairing it with the rainbow circle in the background and the starry sky in the middle comes together to make this psychedelic, almost 80s vibe to it that I love. And this is one of the few hoodies that works in multiple colors. I prefer royal blue, but it also works in red, black, navy, and charcoal gray.
Pros
The vintage style is strong with this one
It makes the otherwise forgettable older Roblox logo better
It works well with many different hoodie colors
Cons
This still might be better off with the older newer Roblox logo instead
Yes, the Straight Outta Compton craze is back in this hoodie, in case you missed it for whatever reason. If you were to convert that trend into a Roblox version, the first thing I would come up with is Straight Outta Bloxburg, and the artist nailed it right on the money with this one.
The recreation of the Straight Outta Compton logo is perfectly done, simply switching out Bloxburg at the bottom. This is about as simple and clean as it gets when it comes to a Roblox hoodie, not doing too little or too much; meeting that nice balance in the middle in honoring the best Roblox game of all time. Just don't bother with any of the hoodies other than the black and white one here.
Pros
Straight Outta Bloxburg is exactly a hoodie idea I would have wanted to see
The Straight Outta Compton logo recreation is nicely done
Cons
It's not worth buying if you're not getting the classic black and white version
When you head on over to this particular site, what is interesting is that you will find two different hoodies that are featured. The one on the left is fine and all, but I want to focus on the right one. This Roblox city hoodie shows off a large metropolitan area in the background of this park, where many players are hanging out.
I love the vibes of these different players hanging out at the hang and all doing their own things. Some are chatting it up with other players while some are playing music, while others are dancing and having a great time. I feel that this perfectly captures the idea of Roblox with the countless avatar combinations you can make and the different things that everyone is doing within the game.
Pros
A beautiful glimpse of the heart of Roblox in a hoodie form
All of the different avatars doing their own thing is a joy to see
The stunning city skyline behind the park is a nice touch
Cons
This is a busier hoodie, so it may not be for everyone
This World of Roblox-style design is not the first time this has shown up on a best Roblox merch list. It is a classic look that takes directly from some of the key art for the game itself. This hoodie version is quite impressive, taking the key art and translating it mostly well into a pullover hoodie form.
We can see two groups of avatars that are looking at you, including various takes on how you can make a character from a construction worker to a knight to a pirate and so on. But the colorful avatars aren't all as there is a background of space and an entire planet below them. I appreciate that this is one of the few hoodies where the whole design covers all of the hoodie.
Pros
The mix of different avatars is welcome
The planet and space background looks fantastic
I appreciate that this design actually covers the entire front of the hoodie for once
Cons
The top group of upside avatars looks a bit weird in this hoodie form compared to the backpack version.
For my pink fans out there, this is the hoodie for you. There is no denying that whoever made this particular hoodie is like they took the flying unicorn from that past hoodie design and had it roll all over this hoodie to turn it into the pink mania that it is.
The entire hoodie itself is pink, but the modern logo for Roblox is also a darker shade of pink at the same time. But the nicest part of this entire hoodie is the fact that it also features a ton of female avatars that are hanging out together. They each go so well with the overall pink hoodie design.
Pros
For the pink lovers out there
The group of female avatars helps to add to the otherwise pink madness
I love this pink version of the Roblox logo
Cons
If you don't love to revel in everything pink, this is probably not for you.
The final overall hoodie on this list and the last one to feature a particular game, we have the Piggy hoodie. Piggy usually is a horror game that kids play (but some parents may not like) but in this form, you literally wouldn't know that this is the case.
All of the Piggy characters are in their chibi forms, looking like adorable little characters ripped right out of the Peppa Pig cartoon. There are four characters included on this hoodie, including some of the infected killers you have to face inside of the Roblox experience.
Besides the chibi characters that I love, I think they go so well together with the baby blue hoodie that was chosen. Now, there are other options, but this is the very best. And possible bonus points because it looks like you might get matching sweatpants to go with the hoodie/sweatshirt?
Pros
The Piggy chibi characters look fantastic
The baby blue hoodie/sweatshirt version is the best
The matching sweatpants going along with it are a solid bonus
Cons
Not the most traditional hoodie
Possibly mainly used for sleepwear than anything else
FAQs – Best Roblox Themed Hoodies
Question: What is the best Roblox hoodie for a boy? 
Answer: Every boy is different, so some might not like the same hoodie as others. That said, a couple of options from this list that I would suggest are the Straight Outta Bloxburg and Eat, Sleep, Oof, and Repeat hoodies. I think it's likely that a solid number of boys would like either one of those.
Question: How to get a hoodie in Roblox? 
Answer: You can wear a hoodie not just in real life but on your avatar in Roblox, too. You can purchase hoodies in the avatar clothing shop on the main menu of Roblox. Most of them will cost you some Robux, which in turn, cost real money to acquire.
Question: What is the best place to buy a Roblox hoodie? 
Answer: There is no best place to buy a Roblox hoodie. That is why I recommend checking multiple sites online and comparing what they have. That said, the sites you should check out are Amazon, Walmart, Target, AliExpress, Alibaba, TeePublic, and Redbubble.
What Roblox Merch to Collect Next
Hoodies are an excellent part of a person's wardrobe, so picking the very best that you can find to represent your love for Roblox is key here. I get that some people have limited funds, and they can't go out and buy five or ten or all 12 of the ones listed in this guide. So, if I had to pick one to suggest to you, it would be the World of Roblox. It captures the idea of what Roblox is, with an entire world of countless experiences to explore and limitless avatar options.
At the end of the day, though, hoodies are only suitable for some parts of the year. Though I know some kids do it, hoodies aren't the most viable in other times of the year, like the summer and even the spring at times. In that case, you'll want some other Roblox merch that can fill the gap, such as some slick shoes, backpacks, or even a light and airy t-shirt. In that case, we have even more merch for you to check out with the overall best Roblox merch of all time.
Recommended Reads: