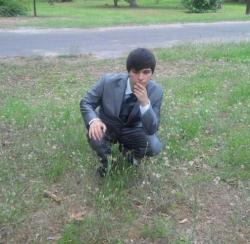 Latest posts by Cody Perez
(see all)
At its heart, Roblox is a game that welcomes anyone and everyone of all ages. But, if I'm being honest (which I always am for you), Roblox is a game intended mostly for kids. Adults can enjoy it, too, and I have for more than six years now, but it's a game that capitalizes on things like merch and backpacks for kids outside of the game. That is why the best Roblox themed backpacks are going to be for kids.
Going back to school can be a tricky situation but one way for a kid to possibly make friends is to know someone who has similar interests to them. If they love Roblox, having a Roblox-themed backpack can help them meet other kids with that same passion for the endless game. For better or worse, there is so much choice when it comes to picking a backpack that it can be overwhelming. That's why I came up with what I think are the best Roblox themed backpacks.
Bottom Line Up Front
Roblox knows its audience well, so a ton of official (and unofficial) merch exists for the game. As part of this, there are plenty of Roblox backpacks for players to choose from to wear, not for their avatars but in real life. Most of the bags that are the best are geared toward kids, especially those with more masculine preferences, but I tried to include some options that I could find for everyone. These best Roblox backpacks can be purchased online at places like Walmart, Target, and Amazon.
My Top Picks at a Glance
For those of you in a hurry, I came up with the top five picks that you can find below to help you when it comes to picking the best Roblox-themed backpack for yourself or your loved one. These are the five that I think represent the best that Roblox backpacks have to offer. They are indeed the best of the best.
Tips for Roblox Backpacks
I am going to get real with you for a moment. I may not be a kid these days and haven't been for a good while, but I can at least remember this much: a backpack is the single most important piece of merch you could buy a kid. Some people love to buy kids new backpacks for school and all that, and that's great.
But the key here is to include the kid in the selection process; don't just pick for them. The reality is that if a kid doesn't like a shirt you buy them or something, they can avoid wearing it to school. But they don't have much choice if they don't like their backpack because they'll need it every day.
Feeling embarrassed of their backpack every day of their school year will make them miserable over time and could even lead to bullying. If there is a single tip you take away from this post, it is to let the kid choose their backpack so that they know they'll like wearing that backpack every day for at least the next school year.
Other than that, the other tip I have is to shop around if you're on a budget. I included a wide array of backpacks below, and some of them are less than $20 and pretty reasonable for a backpack, in my opinion, while others are double that price.
Take your time finding the right one but maybe also consider splurging a bit in this case. After all, I think a backpack can be a lot more important and worth the extra dollar or two than a shirt or even some pants would be.
Selection Criteria
When it came to choosing all of the backpacks on this list, there were a few different thoughts that I had running through my head. The most important one has to be considering if I would have ever wanted to wear the backpack as a kid. Unless it doesn't fit my personal preferences, you won't find a backpack I wouldn't wear on this list.
In that same vein, it has to have a certain level of quality to the design and artwork that makes it stand out among the crowd. If you're going to wear a Roblox-themed backpack, you should own it, and that's what most of these backpacks do.
I also made sure to include a wide range of backpacks price-wise. There is something for all budget levels here, so don't feel like you have to spend a lot of money for a solid Roblox backpack. And last but not least, I tried to include Roblox styles that could appeal to a wide selection of players. It wasn't easy (get it together, Roblox!), but I found some classy, cutesy, and adorable backpacks for players who prefer that.
Best Roblox Themed Backpacks
Without further ado, here are the 12 best Roblox-themed backpacks you will ever find. There is a little bit of something for everyone here, so it is my hope that at least one of these backpacks will appeal to your kid or the kid that you hope to purchase this backpack for.
Starting off this list, we have a truly powerful entry right here. This backpack from Walmart doesn't hold back in the slightest with punching you in the face with the sheer number of characters that are covering the entirety of this backpack.
There are dozens of squares all throughout the backpack (except the back part), and each one contains a different Roblox character or avatar with its color scheme. You might have an orange square next to a baby blue one next to a red one, and so on. This is as bonkers as it gets in terms of sensory overload, but I know that some kids absolutely adore that. This is the one for them, without a doubt.
Pros
The insane number of avatars all across this backpack is welcome
This is the most colorful and crazy backpack you'll find
There is an excellent level of versatility that can appeal to a solid number of Roblox fans
Cons
The colors and overwhelming design might be too much for some Roblox fans
For others, the fact that the avatar squares only cover the front side might be a disappointment
It's nearly double the price of some of the other Roblox backpacks, possibly breaking some tighter budgets out there
The World of Roblox backpack feels like it captures the current modern style of the game, the best out of any other backpack on this list. Well, minus the ever-growing square in the middle of the first "o" in Roblox, of course. This is about as iconic and well-themed as it gets.
For starters, we have the dozen or so characters who are looking out at you and the world below them. It captures the idea of Roblox well, with each avatar representing someone you can become, and the world literally is your oyster in this game. There is such a high level of detail to this backpack that it clearly presents itself as a premium product.
Pros
The highest level of detail in its design that you'll find on this list
The idea of Roblox and playing your way is on full display here
Each of the avatars is almost a one-to-one recreation of their in-game counterparts
Certain packs come with cases and other neat accessories!
Cons
The avatars are limited in nature, almost entirely appealing to only one subset of players
Harkening back to our first entry for a moment, Target has its own version of the beloved stylistic character squares backpack for Roblox. This version, though, takes a muted and more reserved approach. Sure, the dozens of avatars and their squares are still here, but now in a new light.
That light happens to be entirely black-and-white, almost as if someone forgot to paint the entire thing. This turns out quite elegant in a way, letting the characters themselves be the focus rather than the intense coloration of before. Of course, this could also turn out a little bit off-putting for some Roblox players. This is even seen in the lower price it is being sold for than its colorful companion.
Pros
The black and white aesthetic is gorgeous
The number of various characters represented in the squares is always welcome
This is one of the cheaper backpacks on this list while still retaining quality
Cons
The lack of color might be great for some but off-putting for some other players
I expect this to be the most divisive backpack on this list; you'll either love it or hate its style
This backpack immediately takes me back to the olden days of Roblox, back when I first started playing the game. The old school logo with the whacky shapes of the letters and the red and silverish design is something that I will never forget even if I prefer the style of Roblox today.
For those who remember the good old days before Roblox took off in popularity, this might be the backpack for you. It didn't just stop with the logo and simplistic design, though, as it also incorporated a solid number of avatars from Canadian kids to knights, construction workers, and more.
Pros
Great for those Roblox players who remember the old days
There are several interesting avatars that appeal to a solid number of fans
This is easy cheap as it gets (not including shipping)
Cons
The design looks great, but there is a chance the actual materials might be lackluster; hard to tell without having it in person
The old-school nature is a bit outdated at this point
What you'll notice about many of the backpacks on this list is that they appeal primarily to players with a more masculine preference for darker blues and reds. Thankfully, there is an option for the players who might like warmer and more relaxing pastel colors.
This pastel backpack is absolutely stunning, with a rainbow of colors ranging from pinks to greens to blues and purples. The bag itself looks like a massive piece of cotton candy that is so sugary sweet in its style. But the literal cherries on top are the pastel version of the official Roblox logo that needs to be used much more, as well as the all feminine avatar characters represented on the front.
Pros
This pastel color scheme might be the best you'll find anywhere
There is no denying that this version of the Roblox logo is probably the best of all time
The feminine characters hanging out together is just the added bonus here
Cons
Once again, you are gambling when it comes to the backpack materials, given the cheap cost
Moving back into the old school days for a moment, if you remember the red "R" that was used as the Roblox symbol for a while, you're the real one. This backpack from Alibaba is straightforward nostalgia in the best way possible. All it has going for it is the symbol and the older red and white Roblox logo.
But what it does with those two parts is slap them on a baby blue backpack that is absolutely my jam. This mix of red, white, and blue is not only quite patriotic but as stylistically in sync, as it gets. It helps, too, that the backpack appears to be a larger one for those who have lots of books and the like.
Pros
The old-school nostalgia is strong with this one
The baby blue backpack and its mix with the older logo style is *chef's kiss*
Cons
If you're not into super vibrant colors or nostalgia, this isn't for you
These backpacks don't name themselves well, so it is up to me to crown their titles. In this particular case, I have to say that this is basically the Brady Bunch Roblox backpack. It is pretty similar to a couple of previous backpacks that featured avatars on a grid-based system.
While those were stylized, though, this one is a bit more distinct in its borders and has fewer overall featured characters. I like that you can more clearly see the avatars here, but I will admit that many of them are just repeating over and over in reality. This is a solid, slightly cheaper option than the previous colorful square backpack, but I think I would pick the other one, personally.
Pros
The grid-based characters are very distinct with their colors and borders
It isn't quite as messy and stress-inducing to look at as its fellow square Roblox backpacks
Cons
The characters repeat a little bit too much across the design of the backpack
While slightly cheaper and solid in its own right, I genuinely think the other square Roblox character backpacks are a bit better
What is quite funny about this particular backpack that I found online is that it is clearly based on the Heroes of Robloxia game. The immensely popular superhero game features different characters for you to choose from, and one of the characters is even featured here on this backpack.
There aren't many backpacks for Roblox that center around a particular game experience, which is honestly a huge problem I have with Roblox backpacks, but this is one of the few exceptions. I appreciate the superhero featured on the front and the customizable colors behind them.
Pros
This is one of the few backpacks that focuses on a single Roblox experience.
The wide array of superheroes is colorful and welcome
Cons
Who thought the colorful emoji-like faces at the bottom of the backpack were a good idea? It seriously corrupts an otherwise amazing backpack.
This is as basic as it gets when it comes to a Roblox backpack. It features the older red and white Roblox logo with a background featuring various gameplay images from the game itself. In many ways, it is like this backpack is emulating the loading screen that Roblox used to have.
This is great, though, as it offers a straightforward, attractive backpack that is as wild or classy as you want it to be. If you look deeper into the backpack, you can see the various shots of beaches, amusement parks, and construction sites, giving you an idea of what experiences you'll find in Roblox. All while not overwhelming you in the way that other compilation backpacks like this one do.
Pros
The safest option for a backpack that you can find on this list
Points for the older Roblox logo that looks quite good here
I appreciate the background images of various experiences you can have in Roblox
Cons
Much of the backpack's design, including the logo, can feel a little bit outdated despite its quality
It could be considered a little too basic for some
If you have seen any of my merch guides in the past, you will know that I am an absolute sucker for galaxy-themed items. Such is the case with this galaxy-style Roblox backpack. You have the gorgeous view of the stars above, but the artist who created this went slightly above and beyond (literally).
They could have stopped with just the galaxy itself in this backpack, but they took the time also to offer up the modern Roblox logo at the bottom and some avatars at the top. I think the Roblox blocks that the characters are standing on are a little bit too cheesy, but I still appreciate the gesture. Overall, this is one of the most flexible backpacks for just about anyone.
Pros
You have me the moment you make something galaxy-themed
The Roblox logo adds a nice touch
Cons
While the inclusion of the avatars is nice, the execution with them standing on the blocks is a little weird
There are kids out there who like intense colors and a whole lot going on. I am not one of those people and never was, but, for the kids who like the flashiest backpack possible, this Roblox Lightning Backpack is for you. For starters, we have a primary focus on the lightning background.
It sort of mixes a darker galaxy style with lightning flashes across the night sky. What it adds on top of this already chaotic combo is the Roblox logo, both on the top and bottom. This includes a glimpse of a male Roblox avatar and a town in the background behind him. There is so much going on in this backpack that the right kid will adore it.
Pros
This is the flashiest backpack you'll find
For the right kid, they will absolutely love that there is so much going on and want no other backpack
Cons
For everyone else, there is too much going on with this chaotic backpack
Finally, ending off this list of the best backpacks is this Kaleidoscope-style item. I adore the triangular pattern that is all over this backpack, especially when it comes to the colors chosen. Focusing on a blue color scheme is nice as you get this mix of light blue, dark blue, black, and more.
On its own, this is a backpack with a pattern that I would have gladly worn as a kid, but there is also the Roblox side to it. The Roblox logo in all of its glory is on the bottom pouch, while there is also the face of a classic avatar character near the top.
What I would really appreciate about this backpack, if possible, would be the option to customize the color scheme of the backpack pattern as well as the face that is shown at the top. This would open the door for the backpack to be more flexible and available for all types of players, not just a single demographic at best. For now, though, it remains a limited but still wonderful backpack option.
Pros
The Kaleidoscope-style pattern on this backpack is beautiful and welcome
There is so much potential for this backpack in terms of possible color schemes and avatar faces
Cons
This backpack, unfortunately, doesn't currently take advantage of its customization potential
It is somewhat limited to only a group of players who prefer the blue colors and male avatar face
FAQs – Best Roblox Themed Backpacks
Question: How do you access your backpack on Roblox? 
Answer: You can customize your backpack in Roblox by heading to the avatar screen in the main menu and selecting your back accessories. There, you can find the different bags you own.
Question: How do you get the blue Robux backpack in Roblox? 
Answer: This backpack was exclusive to a promotion that players would purchase in the clothing shop in Roblox through Amazon. It is still currently available at this time, but it may not last forever.
Question: What is the best Roblox-themed backpack? 
Answer: I think the best Roblox-themed backpack at this time would have to go to the galaxy backpack. While not perfect, and I would make some changes myself if I made it, I think the galaxy background is gorgeous, and the avatars are diverse enough to be welcoming to anyone.
What Roblox Merch to Buy Next
At the end of the day, your style matters. While there are more important aspects of life and you as a person, the way that you feel about yourself and your looks matters. This is even the case for kids, which is why a Roblox backpack that reflects the kid is crucial. That said, it is far from the only part of your wardrobe you should worry about.
There are many other Roblox merch items out there than just the backpack you wear. The hardcore Roblox fans out there who want to show their passion for the games will want to look beyond the backpack to shirts, shoes, hoodies, and much more. Thankfully, if you're looking for the best Roblox merch of all time, you are in the right place, as we have you covered there, too.
Recommended Reads: