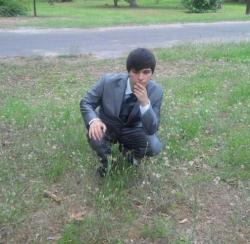 Latest posts by Cody Perez
(see all)
One of the more underrated parts of Adopt Me is its housing system. Sure, it may not be on the level of something like Welcome to Bloxburg, but this Roblox game has its own way of making a home your own. The system is quite restrictive in some ways, which can make coming up with Adopt Me house ideas somewhat challenging. Thankfully, though, that's where we come in.
To make this process a whole lot easier for you, I am going to break down the best Adopt Me house ideas that (fake) money can buy. These ideas will, hopefully, give you some inspiration for coming up with your own methods of designing your home in the biggest and most successful Roblox game of all time. Without further ado, let's dive right in and take a look at the best housing ideas you need to know about.
Bottom Line Up Front
The best Adopt Me house ideas are the ones that make smart use of the restrictive system in the game. This is a Roblox game that has light decorating features in terms of specific furniture, wallpaper, and flooring possibilities. But even with the limited systems, you can turn your Adopt Me house into a masterpiece. Of the options you'll find below, my favorite is the modern glitched house style. It is so challenging to get that classic modern style in Adopt Me, but they did it and pretty well, too.
Adopt Me Designing Tips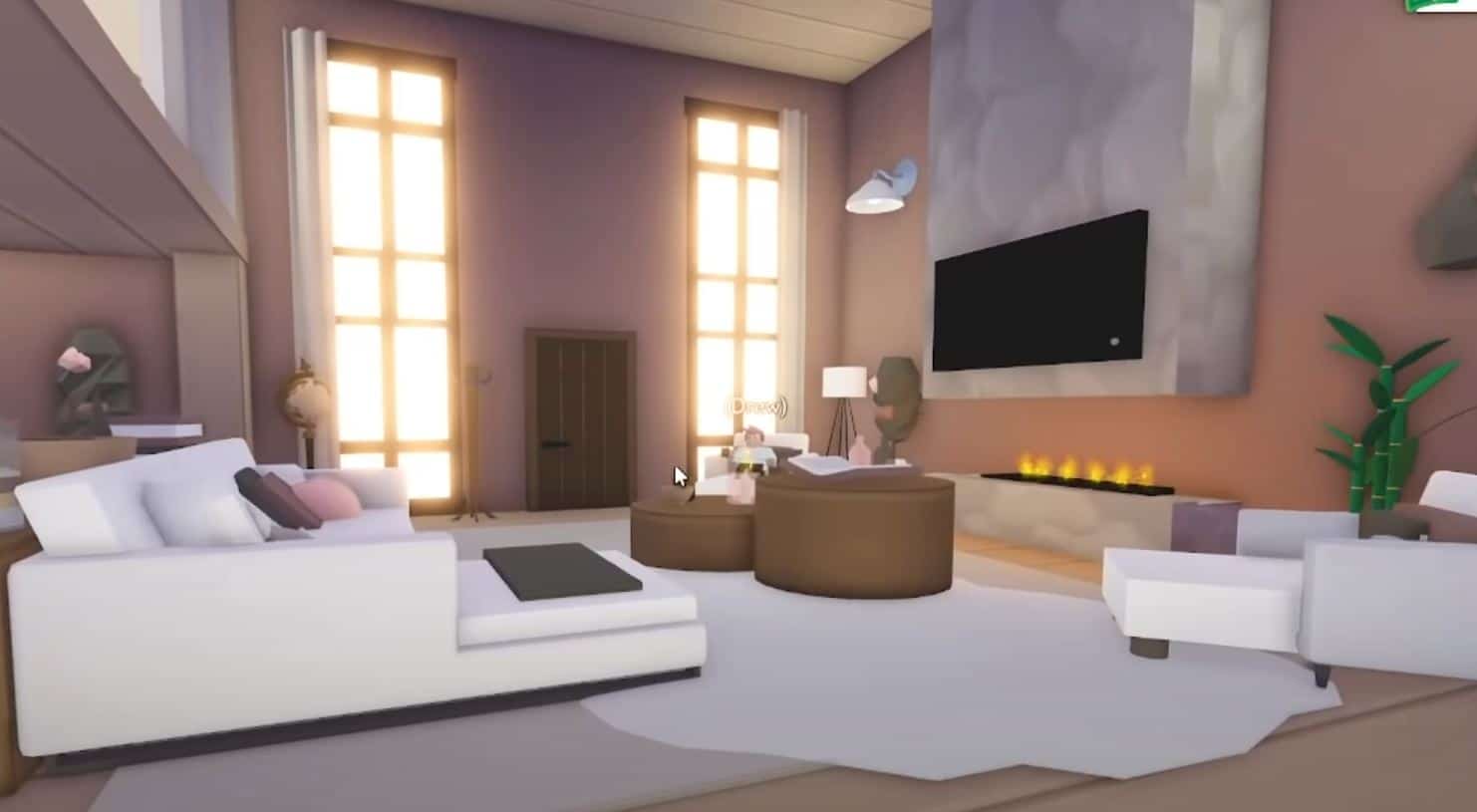 Before we go any further, there are some tips I have for you when it comes to designing your home in Adopt Me. Let me be clear from the start: this is no Bloxburg by any means. This is a Roblox game that is mainly about adopting and taking care of pets and other players on the server.
This is not a game that is meant to be your designer dreams. As such, the features that you have available to you in this game are highly limited. Because of this, I have some tips that I have learned over the years since playing Adopt Me that have helped me come up with housing ideas:
First off, begin by finding whatever idea you have — a modern home, cabin, party house, club, rainbow unicorn palace, etc. Whatever it is, it is likely possible in this game.
The main tip you have to keep in mind is that the house probably won't turn out how you imagine it to. If you want that kind of house-building game, play Bloxburg.
Get creative with the items you have. Wallpaper and specific furniture can have their colors change. This can be invaluable in making a theme like a holiday house out of almost nothing.
You're going to need a lot of money in Adopt Me to build an adequate house that you appreciate. I recommend focusing solely on house stuff and eschewing pets until your home is done.
That said, while it costs a lot to make a house, the decorations you buy can be permanent. This means you can repurpose specific decorations and furniture repeatedly for different house styles to save money.
The house exterior you purchase affects the interior shape and size. Think carefully about the type of house you want. Start with the exterior. If you want a large place, save up and buy one of the more expensive homes to give yourself the best possible range of options.
Take the ideas below and put your own spin on them. You might see some room for improvement or changes in their creations. In fact, I recommend not full-on copying the below ideas.
Selection Criteria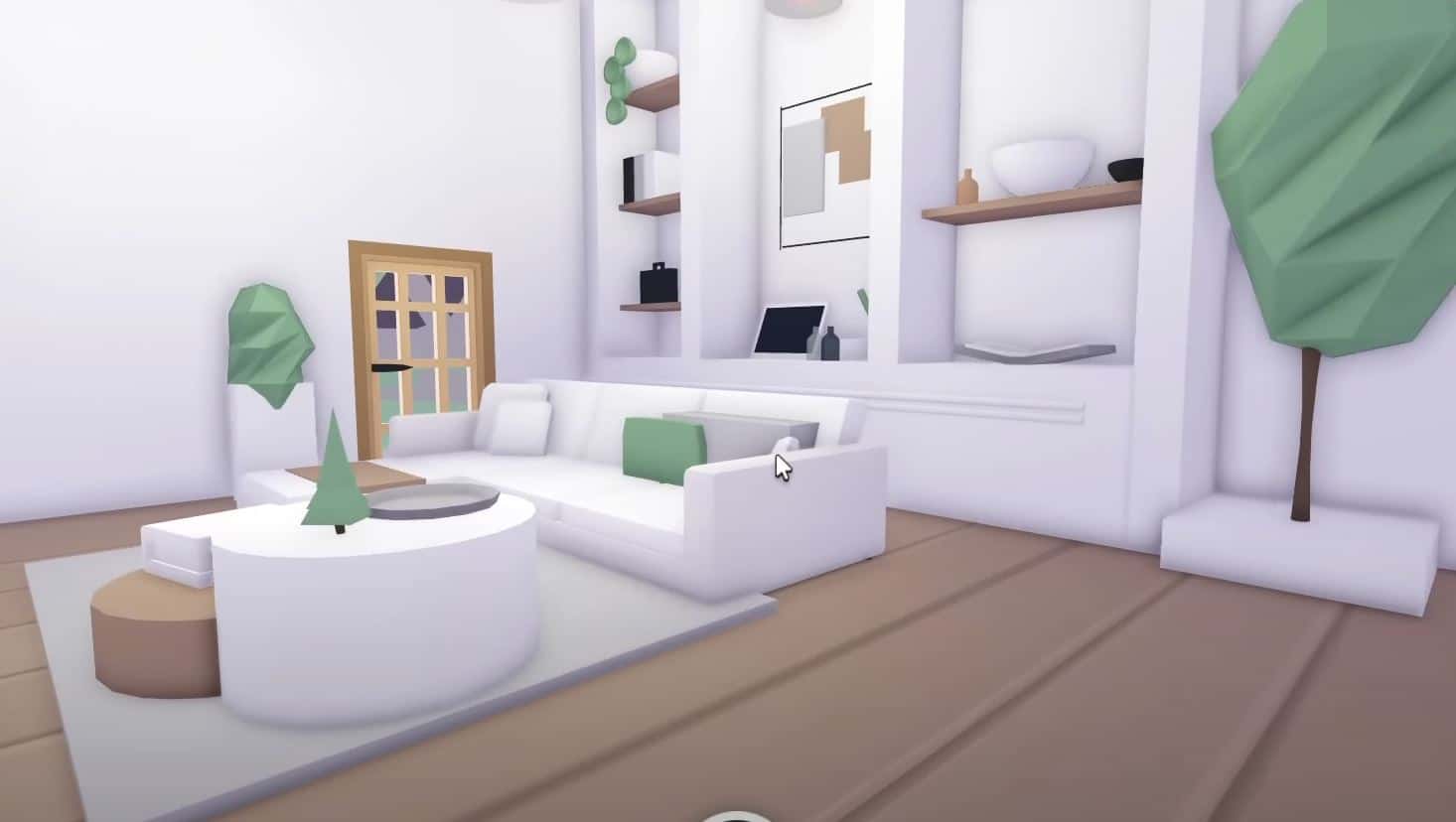 Coming up with the best Adopt Me house ideas was quite difficult. This was certainly more challenging than even a game like Bloxburg, where the sky is the limit when it comes to building your home. This is due to the restrictive nature of the house build features.
As such, I will admit that this is one of the few situations on our site where you will see me be somewhat looser and laxer in terms of requirements. There is only so much someone can do with an Adopt Me house so I was a bit more chill about these ideas.
With that out of the way, though, I still had some requirements. These are the selection criteria I used to make up this list of the 15 best Adopt Me house ideas:
Visual appearance: With the building limitations in mind, I still prefer housing ideas that are visually appealing in some way. They don't have to be extravagant, but they need to look uniform, organized, or fun.
Uniqueness: To be fair, you can only do so much with Adopt Me houses. But that doesn't stop creativity from coming in. The more unique and creative a house idea is, the better chance it has of being on this list.
Budget variation: I know that players have different amounts of money, especially in a grindy game like Adopt Me, so I tried to include housing builds for all budgets.
Size and style variation: In addition to budgets, I tried to include a wide range of styles and sizes for the housing decorations. There are large houses, small ones, crazy ones, and simple ones.
Best Adopt Me House Ideas
With all of that out of the way, it is now time to dive into the 15 best Adopt Me house-build ideas you could ever find. These are ideas taken from real players who were able to do so much with the little they were given. These are the house builds that you can recreate right now.
Decoration Cost: $350-$1000
Decoration Difficulty: 2.5/10
This idea from novaxstar_ is one of the simplest homes around, but there is something to love in that. They showed that if you love a holiday like Valentine's Day, you can totally make a house that is built around that particular theme.
The pink couches, heart-shaped decor, and other aspects of the home give off this lovely vibe. It shows that you can do that if you want to change your home's design for every holiday, such as a 4th of July version, St. Patrick's Day one, and so on. And it's pretty cheap, too.
Decoration Cost: $500-$1200
Decoration Difficulty: 5/10
This is the first of the cabins on this list, and it is quite unique. The red, green, white, and brown style is fascinating as it makes for this mix of a cozy cabin and holiday home. This is a nice mix of two distinctly different styles that work together quite well.
I like how this shows how creative the player is able to get when they mash together some items that you wouldn't normally expect to work so well. The bedroom, in particular, is one of my favorite parts of the house as it features a dimly-lit quiet area that is so peaceful and relaxing.
Decoration Cost: $250-$1000
Decoration Difficulty: 3/10
This is another home that feels like it was so wonderfully designed around a central theme. In this case, it is all about the spring season's yellow, green, and white. In a way, this almost feels like it could be an elven home or even one that is themed around St. Patrick's Day.
What I appreciate about this house idea the most is the wooden arches that are all around the house and the quite unique couch design. They wisely set up some flowers on the wall just behind the couch, giving off the illusion that the couch is a flower furniture item. That's how you take the restrictions of Adopt Me and do something unique with it.
Decoration Cost: $150-$750
Decoration Difficulty: 2.5/10
When you first start out in Adopt Me, you'll have a starter home that is known as the tiny house. This tiny family home only has two bedrooms and almost nothing else going for it. That said, this housing idea is the premier way to make your starter tiny home stand out wonderfully.
There is a slightly modern style to the home with the large TV, darker appliances, and sleek design. However, I appreciate the most how they used the space so well. They created a loft area near the ceiling for essentially another bedroom and living area. It is so brilliantly done and the best use of the tiny starter home I've seen.
Decoration Cost: $1000-$2000
Decoration Difficulty: 7/10
There are times when Adopt Me players impress me with the ideas and themes that they come up with; this is one of those examples. I call this home "Mermaid Paradise" due to the heavy usage of the mermaid scale flooring and overall style. This home is absolutely gorgeous and a feast for your eyes.
There is so much that the player was able to accomplish with their space. They smartly use wide-open areas and giant rooms to create a summer water paradise filled with pools, relaxing beach-like areas, and so much more that Ariel herself would adore. Sure, it may be too much for some players, but I have to give credit for the incredible attention to detail here.
Decoration Cost: $250-$600
Decoration Difficulty: 3/10
This is another housing build idea that works with the tiny starter home location. This time around, though, it shows what you can do during the holidays to celebrate the winter events that happen. This person used all of the small space they had to make a beautiful green, red, and white theme.
it is impressive how they were able to consistently keep this theme all throughout the room with the Christmas trees on the wall, the snowman in the corner, the lounging area, and more. There is a lot happening in this one room, but it shows that even players on a budget can have themed rooms.
Decoration Cost: $150-$600
Decoration Difficulty: 2.5/10
This is another look at a tiny home idea that someone came up with. Not only can you theme around different styles in Adopt Me, but you can mix it up with various color focal points, too. Take this house, for example, that I liken to a Malibu Barbie home with its intensely pink decor.
While some players may feel like they are going to vomit at the idea of this overwhelmingly pink unicorn home, others love it like the player. It's honestly one of the most thematically intact homes I've seen, and it is pretty clear across the board. But even if you hate the color pink, you could use this idea as a launching pad to make your own purple, blue, black, white, or whatever color home.
Decoration Cost: $500-$1250
Decoration Difficulty: 5/10
This is by far my favorite home on this list. I am always a sucker for the modern style, and this modern glitch house is one of the best around. You are looking at a stunning interior home with a sleek modern look that is matched by this person's incredible sense of style. I love the pattern of black, white, and gray stripes throughout.
Then you have the excellent "glitched" style TV on the left side of the image. There is something extraordinary about the furniture and everything used in this home, from the coffee table to the L-shaped couch and more. This is the home I'm aiming to make in Adopt Me now.
Decoration Cost: $500-$1250
Decoration Difficulty: 5.5/10
This is my favorite of the cozy cabin looks on this list, mainly due to the person's sense of style. This version of the cozy cabin look is so detailed and well-designed from top to bottom. The flooring and brown aesthetic is near perfect.
But then you have items like the stairs that lead to the loft bedroom area. There is even a makeshift fireplace area that is so inventive and shows how you can pretty much make anything your heart desires. But my favorite part has to be the kitchen, which somehow simultaneously looks like this gorgeous wooden cabin styling but is also stylish and modern, too.
Decoration Cost: $750-$2500
Decoration Difficulty: 7/10
For those of you on here who have money to blow in Adopt Me and expensive tastes, this is the interior design for you. This house is built around the idea of providing this luxury-style home estate but in a small interior area. It reminds me of the bright but warm lighting you might find in an expensive department store.
There is something so extraordinarily lavish about this home, from the fixtures to the soft furniture and appliances to the surprisingly different but expensive-looking bathroom. And the craziest part about all of this is that it was built in a tiny studio-like home. This style is so lovely that it could quickly be ballooned into a much larger mansion-sized home worthy of the theme.
Decoration Cost: $1500-$4000
Decoration Difficulty: 8/10
This is where luxury truly lives. If you are someone who wants that luxury mansion exterior, this is the way to make an interior that matches the outside. The player in question here did some impressive work with their rather pricey home, creating the classic floor-to-ceiling glass window panes and the like.
It creates this spacious atmosphere that is unlike anything else I've seen in Adopt Me. The immense space, bright playground, and spiral staircase make this feel like a celebrity home that is worthy of the Beverly Hills of Adopt Me. You could even use this as a foundation to make your own mansion. For instance, I would instantly change the horrifying wallpaper that was used.
Decoration Cost: $1000-$3000
Decoration Difficulty: 7/10
There is nothing like having parties at your house in Adopt Me and inviting everyone on the server to hang out with you. This is the ultimate summer-style beach home in Adopt Me. You have the massive window panes to let you see outside and the enormous pool that makes up the bulk of the house.
I mean, who needs a place to sleep, eat, and shower when you have an entire beach to hang out in all day and night? For the socialites out there, this is the premier home. The slides and everything elevate this home nicely. I'm not sure I would put the pool near the entrance, and I'd probably work more on the other rooms in the home to make them stand out the way the beach area does, but this is a solid start.
Decoration Cost: $1000-$2500
Decoration Difficulty: 7/10
Speaking of partying, this person went a totally different route by taking over the nightlife of Adopt Me. This house features a stunning pink and purple club space (or lounge) for the entire server to hang out in. It is so intensely detailed with all of the seating, tables, bar, and everything else.
This gives me so many ideas instantly when it comes to making a club or other party area for players to dance the night away. However, what truly stands out the most about this party space is the massive coral-like structure the person hung up in the middle of the room. They used an otherwise forgettable decoration and turned it into the centerpiece of this gorgeous locale.
Decoration Cost: $500-$1000
Decoration Difficulty: 5/10
For another excellent look at a modern-style home in Adopt Me, take a look at this basic one. It doesn't do anything too crazy overall, but I at least appreciate that it features a clean aesthetic and style across the board. This is another home with many smaller rooms styled and decorated well.
Perhaps my favorite about this modern-style home, though, is the fact that it has such a uniform look across all of the images of it. So many homes on this list have a fantastic color theme or aesthetic in the main room but then change it up too much in the other rooms; looking at you, beach party home.
This uniformity is something that I recommend you make sure your home is able to accomplish; it helps it to stand out from the rest.
Decoration Cost: $750-$1750
Decoration Difficulty: 6.5/10
In terms of color themes, this is by far my favorite. This pastel home is all about a muted but colorful style of blue, pink, yellow, and the like. This quieter but still somewhat bright aesthetic is magnificent and lends itself well to one of the most professional-looking homes.
Each room has its own name, entrance, and the like to let every visitor know exactly where they are in the house. This is such a brilliant idea and one that works well. Of course, this is all before including the actual cafe that the person built inside their home.
This is such a fantastic idea that brings up a good point about creating nice roleplay and store experiences for other players to interact with in your house if you're into that.
FAQs
Question: Which is the best house in Adopt Me?
Answer: The best house in Adopt Me is either the Futuristic Home or the Luxury Apartments since they don't require Robux. If you want a single-family house, the former will work as one of the largest and most luxurious homes around. But if you want to be the home for everyone on the server and all your friends, the apartments are the way to go.
Question: What can I build in Adopt Me?
Answer: You can only build within the home in Adopt Me. Even then, you are still limited to only the decorations and furniture items that are available in the game. You can put down couches, change the flooring, change the walls, and change some structural designs but very little overall.
Question: How do you get rich fast in Adopt Me?
Answer: The best way to get rich fast in Adopt Me is going to require some game passes and Robux. But if you don't want to spend Robux and real money on the game, the best way is to become a kid. Then adopt a pet and take care of yourself and the pet at the same time for double the money. This method will still take a lot of grinding, though.
What Types of Houses Are Available in Adopt Me?
The best of the Adopt Me house ideas nail the idea of taking what little is in the game and making the most of it. This is why the modern glitched home is my favorite. There aren't too many modern-style decorations and furniture in the game, but this person smartly used what was available.
Plus, this is one of the cheaper options that are on this list. It works for both small and large homes alike in Adopt Me, causing it to be one of the most versatile options for players. If you're looking for a realistic-style home that looks stylish and sleek, that is the one idea I recommend to everyone.
That said, there is someone that you should start in your housing journey long before getting to the decorations inside your home. That is the exterior of your house. There are well over a dozen different housing building exteriors you can pick in Adopt Me; each one is vastly different. They are crucial in determining your interior's overall shape and size, so choose wisely.
Related read