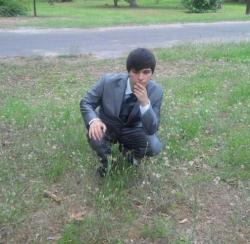 Latest posts by Cody Perez
(see all)
One of the most complex parts of video games is how real-life affects them. The worst case of this is losing someone in the real world who was integral to a game's existence.
And the absolute worst case of that is when the person was far too young to go. Such is the situation with lizzy_winkle, one of the most influential and legendary Roblox developers of all time. If you've been wondering who was lizzy_winkle, this guide is for you.
This post is dedicated to the unbelievably talented and overwhelmingly creative Lizzy. She was an artist who created some of the best items and designs that you will ever find in Royale High and Roblox. Unfortunately, she left this world far too soon. Even still, her legacy and contributions forever remain, imprinting on every Roblox player now and to come, whether they know it or not.
Bottom Line Up Front
Lizzy_winkle is the username for the Filipino-American Roblox developer. Born on October 17, 2004, Lizzy dealt with a long fight with acute lymphoblastic leukemia from a very young age.
Despite the struggles she faced in the real world, Roblox was a haven for her not only to play but create. She was one of the prominent artists for Royale High, one of the most popular Roblox games of all time.
She created some of the best Royale High items, including some of the excellent rainbow items and the fantastic Wild Roses Wings. She also made her own Roblox experience known as Christmas Halo, which is no longer available.
She passed away on November 29, 2019. Royale High and the Roblox community paid a beautiful tribute to her life, creating items, an entire realm, and more to forever remember her legacy.
Who Was lizzy_winkle?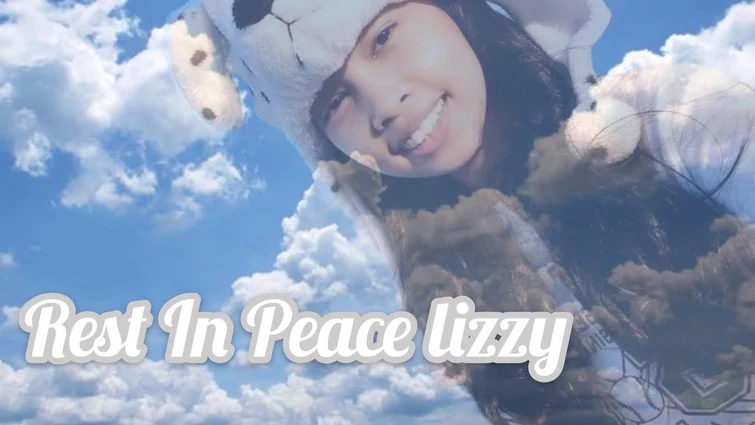 Lizzy_winkle was one of the most essential Roblox developers of all time. She lived in the United States and was Filipino-American. Born on October 17, 2004, Lizzy was one of the youngest and most talented Roblox artists out there. Her abilities were impressive enough to be used in Royale High, one of the most extensive Roblox experiences of all time.
Lizzy first joined Roblox in 2018 and contributed to Royale High for a substantial period, creating some of the most outstanding items in the game. She focused mainly on accessories, such as the Assorted Flower Crown and Wild Roses Wings. But there were other items, too, including a rainbow top and more.
Lizzy was an instrumental part in making Royale High the fashionable game that it is today. Even when she was not creating items for Royale High, she created her own game called Christmas Halo. She had immense talent and a legacy that will live on forever in the Roblox community.
Her Life
Lizzy became interested in Roblox from a young age and joined the game. Unlike others, though, she was not just content with playing games alongside everyone else. She also wanted to contribute to games and did just that, becoming an artist and developer at around 13 years old.
She began contributing to games like Royale High and creating her own Roblox experience. As mainly an artist, she designed many of the most popular and best accessory items that exist in Royale High. In addition, she created her fashionable realm known as Christmas Halo.
Unfortunately, she passed away far too quickly in 2019, on the morning of November 29, after battling acute lymphoblastic leukemia for a very long time. This was revealed to the Roblox community through a since-deleted tweet from her sister Mae on Twitter.
Others in the Roblox community soon posted about her passing, including the creator of Royale High, callmehbob, and many others. It did not take long at all for the community to join in celebrating the life of the young 15-year-old girl who influenced so much of Royale High and Roblox today.
Her Legacy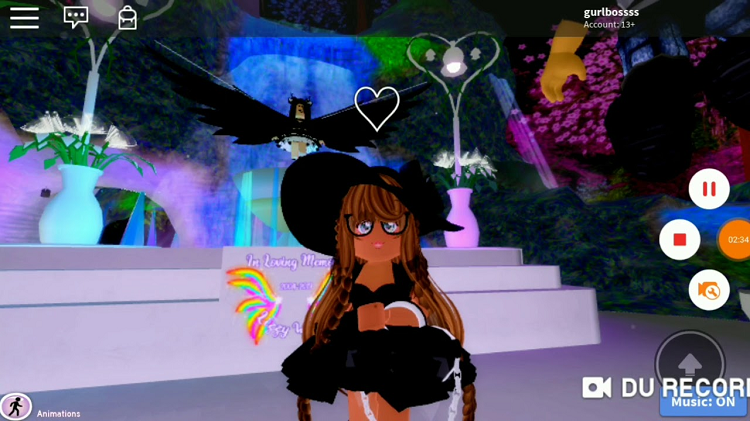 Even with a few years having passed since her death, the legacy of lizzy_winkle is still felt throughout Roblox. There are many items and experiences that would not exist without her. Many of these are also some of the most creative and best-looking items that you can find in the game.
Lizzy's legacy will continue forever as part of Royale High and other parts of Roblox. Anyone who is interested in helping to remember her life can still do so now, even if you are a brand new Roblox player who was not playing the game when she was still actively contributing.
There are accessories and other clothing items that are in Royale High still today that you can purchase and wear. Clothing items are a massive part of the game since it offers some that are not even in Roblox proper. These items are essential for the pageants and other parts of the fashionable game.
Lizzy's items continue to be available in Royale High. There are other parts of her legacy, too, since she made an impact on so many members of the community. There are entire realms and experiences that were either created by her or made to honor her.
See also: MeepCity Explained: School, Meeps, Best Alternatives & More — Classic
Christmas Halo Explained
Christmas Halo is the Roblox experience that Lizzy created in her free time when she was not working on Royale High items. In her own independent experience, it was a fashionable game with a Christmas angelic twist. She had some assistance from others, but this was squarely her idea.
Players could walk around in their chosen character models and outfits in a winter wonderland designed by Lizzy. I never got to play the Roblox experience myself, and, unfortunately, players are no longer able to. On February 5, 2019, the game was updated and formally closed by Lizzy.
It began on September 23, 2018, and was only available for a few months. Servers could hold up to 10 players at a time, and just over half a million players were able to check it out in the time between its creation and Lizzy taking it offline in early 2019. It had an 89% like rate, meaning that it was well-received by the players who enjoyed it.
See also: Piggy Explained: How to Play, Best Alternatives
How Royale High Remembers Her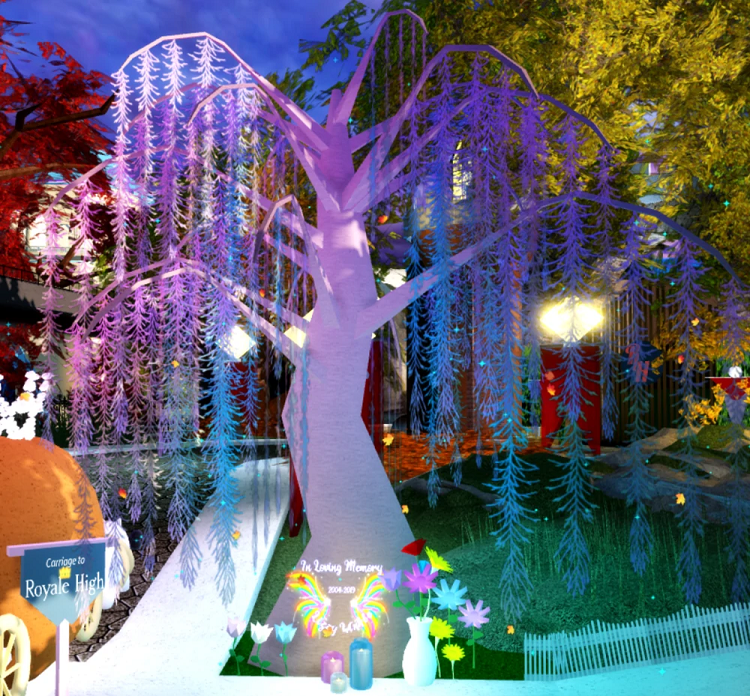 While the Christmas Halo game that Lizzy created is gone, other parts of her legacy remain, especially within Royale High. There are countless items that she made in the game. These are still available for purchase and to be equipped on your character.
Like the rainbow items and wings, most of these items cannot be worn outside of Royale High. So, you will need to play that game to enjoy them. In addition to that, there is an entire area of the game that is dedicated entirely to Lizzy within Royale High.
If you go into Royale High right now and then head to the Earth area of the game, you will be able to find a memorial to Lizzy there in the form of a tree. The tree pays homage to the famous Roblox developer, and there is another secret that is associated with it.
In Loving Memory of lizzy_winkle Realm Explained
If the player interacts with Lizzy's tree in Royale High, they will be transported to the realm known as In Loving Memory of lizzy_winkle. This is one of the realms that players can visit within Roblox. Interestingly enough, this is not like the traditional realms, like the high schools and all that.
Created by Royale High founder callmehbob in just two days on December 1, 2019, it is an entirely different Roblox experience. Interacting with Lizzy's tree will send you to this wholly separate experience. At the same time, players can search for it and visit that location within the main Roblox lobby.
When the player enters the experience, they will find several different areas, all dedicated to Lizzy's life. Near the spawn location of players, there is a heartfelt sign where players can read about Lizzy's life and the battle that she had with leukemia. There is also an encouraging message about donating to St. Jude's Research Hospital to help make a change.
There is an island, rainbow, cave, stage, and more that you can explore while flying around. Many of these areas have some of Lizzy's items and designs. One of the most notable areas is the flower field, where you can plant a flower in memory of her and write a message.
This message system became quite controversial, leading to trolls and horrible people who disrespected the place. This led to callmehbob and their assisting developers permanently locking the realm and Roblox experience to anyone who has not played Royale High before December 1, 2019.
Everyone who played Royale High before that time can still join the Roblox experience even today. Unfortunately, there is a bug with some accounts, including mine, where even if you did play Royale High before that date, certain players could not access this realm nonetheless.
This is quite unfortunate, and I think enough time has passed now where callmehbob should open this realm to everyone. If there are concerns still about trolls (which, to be fair, the lock method does not eliminate in the first place), perhaps the message feature should be removed.
How the Roblox Community Paid Tribute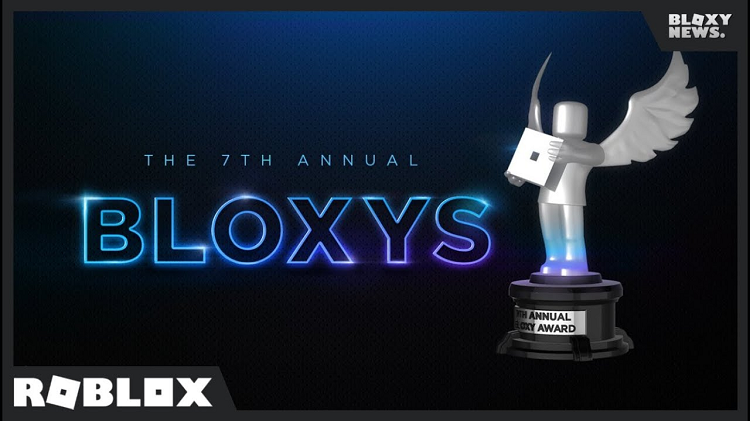 There are other ways that the Roblox community paid tribute to Lizzy's life and memory beyond just these. Soon after the announcement of her passing, Roblox user LauncelotHandsome, spouse of Royale High creator callmehbob, hosted a livestream where they raised money for St. Jude and more than $17,000 was donated.
In addition, Roblox itself paid tribute during the 7th Annual Bloxy Awards. The annual ceremony that happens at the beginning of the year is an awards event where players can vote on the experiences that they think did the best that year. There are hosts from popular creators in the community who share the winners.
During the 7th Annual Bloxy Awards, March 21-30, Roblox had a sale for several different exclusive items created by developers out there. Among them was the Roblox user Beeism, who has contributed to Royale High in the past.
Beeism took a design that Lizzy came up with before her passing and submitted it for the awards event.
See also: Rengoku Shindo Life Guide
Lizzy's Wings Item Explained
The item that Beeism created for the 7th Annual Bloxy Awards came to be known as Lizzy's Wings. They are stunning and one of the best wing accessory items you can find in Roblox. They feature a mesmerizing design across four separate wings.
It uses a mix of blues, light green, yellowish-green, and various purples to create an outstanding design that is one of Lizzy's best items. The original name that she had for them was Sunny Starfish wings, but the name was changed to Lizzy's Wings to honor her.
This unforgettable item was only sold during the event, though, for 200 Robux. Players could only get it for less than two days as it was removed shortly after the event began in the middle of the night on March 22, 2020.
It was never revealed why the wings were removed from the game so early when the event was still going on in-game, but it was purchased more than 12,000 times. The proceeds from the items went to the Make-a-Wish Foundation. Since then, Lizzy's Wings have never returned for purchase, making them one of the rarest and most memorable items in Roblox history.
What was especially notable about Lizzy's Wings is the fact that they were sold in the Roblox catalog store, not Royale High's in-game store. This means that they can be used in almost every experience within Roblox.
Not being limited to just Royale High means that you could run around in games, showing off her unmatched talent in Bloxburg, Brookhaven, Greenville, and so many other games, making it a beautiful way to pay tribute to Lizzy's life and legacy.
FAQs
Question: What Was Lizzy Winkle's Real Name?
Answer: According to GamingSection, Lizzy Winkle's real name was Yinyin Benzula.
Question: How did Lizzy Winkle Pass Away?
Answer: Lizzy_winkle passed away from acute lymphoblastic leukemia, which she battled for almost two years.
Question: What did Lizzy_Winkle make in Royale High?
Answer: Lizzy_winkle made many of the best and most popular accessories in Royale High. She created the Star Scepter, Star Guardian Staff, Wild Rose Wings, some rainbow items, and many more. She also made the stunning Sunny Starfish wings that were converted into Lizzy's Wings and sold for a limited time only.
Conclusion
Lizzy_winkle was a beautiful soul who contributed much to Roblox and Royale High. Her legacy will forever live on within the game with the items and experiences she created for players. Hopefully, this introduced you to one of the most influential and talented Roblox developers.
If you want to know more about the game Lizzy contributed heavily to, Royale High, check out our complete guide for the experience. It is a great place, especially for beginners who know nothing about the beautiful and diverse gameplay experiences it offers to players.
Recommended Reads: