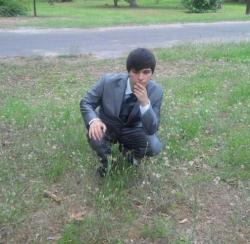 Latest posts by Cody Perez
(see all)
If you read our site a lot, you will likely know that my go-to places for playing Roblox for the last 6+ years have been Xbox and mobile. My phone and tablet, though, have overtaken the Xbox as my central platform due to traveling a lot recently. As such, I know that having a protective phone case is vital to continuing my journey in Roblox while on the go. To this point, I came up with the top Roblox themed phone cases for you to check out.
These top Roblox themed phone cases aren't just for you, either. I spent a lot of time researching the best of the best when it comes to this because I am also in the market for a new phone case these days. I tried to pick designs I wouldn't mind using myself or could easily see one of my loved ones appreciating. I also attempted to appeal to a wide variety of preferences, so hopefully, you can find something that fits you.
Bottom Line Up Front
The top Roblox-themed phone cases are pretty hard to find. There aren't any official ones out there from Roblox Corp., so you have to rely on independent sellers and artists to come up with intriguing designs that work for phones. Not all designs work in this case, so I stuck to two main sites: TeePublic and AliExpress, which I found gave a decent enough selection of worthy phone cases that you should check out. Just keep in mind that these cases aren't the cheapest in the world since they are somewhat custom-made.
My Top Picks at a Glance
Here are my top five picks for the best phone cases that you need to know about in case you're in a hurry and want to know what the absolute best of the best are:
Tips
As mentioned, there aren't many official Roblox phone cases that exist in the wild. Players who want to show off their love for Roblox on the outside of the device they might even play it on will have to look elsewhere. Thankfully, I have some tips for handling that process below:
Take your time and look at multiple sites to compare. Maybe even check out custom phone case shops in your area.
Don't be afraid not to love the phone case designs. Take cues from these options and make your own through custom phone stores and websites.
Double and triple-check that the phone case you're buying is for your phone. With so many different models and sizes out there, it is easy to buy the wrong one online accidentally.
Make sure that the site you buy from has easy free returns and refunds if you don't love the case you get when you see it in person.
If you're buying for a kid or someone else as a gift, be sure to ask them what their favorite Roblox games and characters are. There might be a case you can buy or have made to fit their personal likes.
Selection Criteria
Of course, coming up with the top Roblox-themed phone cases on the internet wasn't easy and I had to be pretty selective when picking them. There is actually a breadth of cases on the internet, but many of them are throwaway designs that take too much from other ones. Here are the selection criteria I used for determining this list:
The design had to be appealing in some way and superior to the others I saw online.
I had to either like it enough to have it on my phone or be something I'd feel comfortable giving to a friend or family member.
The design had to work for a phone case, even if it was a shared design since some don't work well in this format.
I tried to keep the options open and appeal to all types of Roblox players and phone users.
I also tried to have a few different price points to ensure that you can find something even if you are on a tight budget.
I wanted to include both iPhone and Android love here, but remember that most of these cases are strictly for newer iPhones and Galaxy devices.
Top Roblox Themed Phone Cases List
Without further ado, let's dive right in and look at the very best Roblox phone cases you will ever find on the internet, ready for you to purchase right now. I picked nearly 30 in total for this list, so you should, hopefully, have something of note to choose from here.
For the first entry on this list, we have a true classic right here. This phone case is all about the eat, sleep, Roblox, and repeat mantra that you'll find all over some of the unofficial Roblox merch. I think its best form is absolutely in this phone case version, with the different colors of the words and symbols next to them fitting so well across the back of the phone. It's a little bit kiddy but in a mature format that could work for some older fans.
Pros:
The best iteration of this particular design
The various colors and symbols work so well here
Goofy but in a reserved way that works
Cons:
Not a lot of love for Android users for this one, outside of a couple of Galaxy phones
In the case of this phone case, we have the classic oof slogan that used to play in the game when your avatar died, but sadly no longer does. If you wish to remember the oof sound forever, this case will let you do that. I like the added bonus of the actual default avatar who has fallen dead in whatever game they're playing, and the gray background is an intriguing pick.
Pros:
Oof!
The dead avatar helps to add to the ridiculousness of this case
Cons:
The gray background looks fine, but I'd prefer more options for the color
Games like Roblox and Fortnite brought back the dab, which was popular when I was a kid but has returned yet again. This phone case shows the default Roblox avatar turned into a comic book, almost an Invader Zim-style version of the character that I love who is also dabbing for some reason. It says yeet for those fans out there and also includes some nice purple and orange coloring over the plain black background.
Pros:
The splash of purple and orange colors is nice
Yeet!
I adore the Invader Zim-style avatar.
Cons:
Other color combos like green and blue would be admirable here
Certainly holding the key as my personal favorite on this list, we have the black and gold Roblox phone case. From the start, black and gold were such a classy pick for this phone case that it already has my attention. But there are the extra layers of the modern Roblox logo that look so great in gold and the gradients they chose for the actual gold coloration. Altogether, this is a fine example of a case for older audiences.
Pros:
Fantastic for teens and adults
Black and gold always look amazing together
Cons:
It could be considered a little pricey, considering the design is so simple
For my friends reading this list who love all things pink and Adopt Me, you're in the right place for this case. We have the flying unicorn variant of the popular Adopt Me pet and a stylish avatar who apparently is the owner of it. Both are shaded so well with pink and tons of detail, plus the pastel pink background also lends to the overall idea of this case.
Pros:
Pink lovers will likely enjoy this one
Adopt Me representation is always nice
Flying unicorn looks just like in the game, maybe even better
Cons:
It might be too much pink for some fans
Ah, yes, the trifecta of what makes the world go round (square?). There is peace, love, and Roblox; everything a person could ask for and more. What else do we need in life besides these three? I appreciate that each of the three parts of this case has different symbols and colors to go along with them, and the picks are fantastic. I mean, the hilarious face of the default Roblox avatar just elevates this one.
Pros:
Peace, love, and Roblox are all that we need in life
The three different symbols and colors help
Cons:
Fans of chaos, hate, and non-Roblox games, beware
Yes, you didn't read that wrong. This same phone case mantra has returned once more. But, instead of including Roblox in the group, it is now eating, sleeping, oofing, and repeating. I vastly prefer this group as it implies that you die a lot in Roblox, which is hilarious and relatable honestly. But it doesn't have the same lovable design as the previous entry, either, leaving room for people to be divided into which of the two they prefer.
Pros:
Oof, and repeat!
The fallen avatar
Cons:
While this has the better saying, the other similar phone case from earlier has a better design.
For its only appearance on this list, we have the older Roblox logo. The red and white logo with the whacky letters is iconic to a lot of older players, including me. Admittedly, I'm not a fan of that older logo, but I think it looks the best in this phone case design. The blue starry night sky behind it with the rainbow circle around it helps to give it a groovy vibe that I adore. I just wish there were other phone case color options.
Pros:
The best vintage Roblox logo has looked
For veteran Roblox players like myself
The rainbow and starry night sky go hand-in-hand with the groovy logo
Cons:
The lack of other color options for the case is whack
This particular phone case is almost like a greatest hit of a couple of designs that we have already seen on this list. You take the classic oof sound and then mix it with the dabbing Roblox kid avatar from earlier to make for a chaotic but lovable combination. It is the same adorable Roblox default avatar in this stylized format with lots of oofs all over the case. Busy, but certainly for some kids out there.
Pros:
Fans of oofs and dabbing will love this
Cons:
If you aren't a fan of chaotic phone cases like this one, turn away now.
I have seen this particular design before on other items, but it works best for a phone case. There is something almost artistic and expressionistic about this piece, having the Roblox logo at the bottom and lots of repeating Roblox square symbols across the phone. They are each different colors with some slight variations between them, too. It is random and weird but done in a quiet and intriguing way that fits a phone case so well.
Pros:
I adore the artistic feel of the repeating square pattern
The mix of red, white, gray, and black feels just varied enough without being too crazy
Cons:
Perhaps this could benefit from other color scheme options
This is about as straightforward as it gets. We have a plain black phone case with the modern Roblox logo that is all red. The combination works well together but might be a little too much red for some fans. It is also strange how large the Roblox square is, but I appreciate that the case used a fair bit of space to try and get your money's worth (even though it is a bit expensive).
Pros:
The red style of the Roblox logo is classic
Cons:
The Roblox square is a little too big for my liking
This is quite expensive for how simple the design is (you might want to wait for a sale)
The dabbing Roblox kid is back once more for his third entry on this list alone. However, this time around, he is being quite savage as he is dabbing and telling everyone he sees to get noobed. For the sweaty Roblox players out there, this might be the phone case for you. Lastly, there is the spiral of color behind the kid that is almost hypnotic if you stare at it for too long, which is interesting.
Pros:
Dabbing Roblox kid is back
For the hardcore Roblox players out there
Cons:
The spiral is weirdly hypnotic
Not for noobs?
Adopt Me is one of the best Roblox games for a reason, and it truly comes down to the pets that dominate the game's meta. This phone case doesn't use pay homage to the game but showcases four of the most famous pets around, including a dog, cat, unicorn, and dragon. They are all hanging out in the skies with a rainbow behind them. It is so adorable and a high recommendation for Adopt Me fans out there.
Pros:
Four unique Adopt Me pets recreated so well in 2D
The rainbow behind them ties everything together so nicely
Cons:
Having more background color options for the case is necessary for my opinion
There are times when we praise the almighty oof sound, but then there are times when it gets too real. This is the case here with this design that has to do with someone saying oof because of a broken heart. There is a half-heart necklace above it, indicating that this person is in peril over losing a relationship of some kind. That is an oof indeed. But maybe someone will see you with this phone case, and you can move on to a new stage in life.
Pros:
An original concept that is quite unique compared to the other designs on this list
Perhaps a fantastic conversation starter for those who see this case
Cons:
This is not the oof you're looking for
Moving away from the sad oofs for a second, we are back to our happy place with the normal oof. This is a collage of colorful images of either oof sounds or the default Roblox avatar running around, posing, dabbing, etc. The mix of colors here is fun and takes up the entirety of the phone case, perfect for someone who wants more controlled chaos.
Pros:
It makes great use of the entire phone case
Colorful and full of oofs (the good ones)
Cons:
It might still be too chaotic for some Roblox players
It was only a matter of time until the Straight Outta Compton trend even invaded Roblox. Yes, indeed, they switched out Compton for Straight Outta Bloxburg this time. Disregarding whether or not they should have done this, it has been done, and the sizing of this logo works pretty well for a phone case. I'm not sure why they placed it on the bottom half of the case instead of the middle, though, which feels like a mistake.
Pros:
Near-perfect recreation and twist on the Straight Outta Compton logo
Bloxburg was the right pick if they had to do this
Cons:
The logo should be placed in the middle, not the bottom half
Are you a girl who loves unicorns, pink things, and rainbows? Well, you are in the right place for this case. We have a unicorn that may or may not be based on the Adopt Me one (it's a slightly different design), but it is a fresh take, for sure. Even the rainbow is an intriguing set of colors I wouldn't normally expect to see. I'm not in love with the font choice or the fact that you can only pick a black background, but it has a specific target audience, and I imagine many of them will like it.
Pros:
You might love this case if you're a girl who loves unicorns.
The colorful rainbow is a fascinating mix of sunset colors
Cons:
I could see this case being less wide-appealing than some of the other unicorn Roblox cases on this list
What is up with that early 2000s font choice?
The lack of other background color options is unfortunate
This next case is an absolute mood. If you think that you would much rather be playing Roblox than being at school, work, or whatever, this is the case for you. It is simple, only having those words and nothing else, but I love the boldness nonetheless.
Pros:
Straight to the point
For those who would rather play Roblox than do anything else
Cons:
You might hear some interesting words from people who see this case
There isn't much happening with this case at all. I would almost call it the school colors case because it shows just the Roblox logo, but the twist is that the O's in the name is now yellow instead of black. It looks like a bumblebee, similar to the school colors that you would find. For this reason, I would love to see tons of color scheme options for this basic case, but, for now, bumblebee fans should be happy with this one.
Pros:
Bumblebee fans might love this color scheme
It reminds me of school colors
Cons:
This screams, "give me countless color options," but that doesn't exist for now.
You might like this particular phone case for the construction and house-building fans out there. With this Bob the Builder-like Roblox avatar, we can see that he is getting ready to draw up some plans for whatever he's creating next on this orange background. Fans of games like Bloxburg, Theme Park Tycoon 2, and Lumber Tycoon 2 should check this out.
Pros:
For the building, Roblox game fans out there
The color scheme is unique
Cons:
I'd like to see more from this design other than just the avatar
This one has intrigued me for one of the sleekest and sharpest designs around. This so-called ninja Roblox design takes the logo and applies an exciting twist on the usual square symbol. It almost looks like the artist tried to make the square into a shuriken or other ninja weapon. I dig this take on the symbol and think this is one of the most innovative ways of doing a lot with so little.
Pros:
The twist on the typical Roblox logo is impeccable
Does so much with so little
Cons:
I'd like to see more color options
For the last time on this list, we have yet another unicorn. This time around, this is one of my favorites, though. It is solely a unicorn that seems inspired by Adopt Me's pet version, but I adore its pastel rainbow mane. Couple this with the light pink background, and this feels like looking at a great batch of cotton candy in phone case form.
Pros:
One of the best Adopt Me-style unicorn iterations
The colors match together so nicely
Cons:
I think I'd perhaps like a flying unicorn more
While I don't believe this case is glow-in-the-dark (though it should be), it certainly gives off the feel. It features the head of Jack, one of the most famous Roblox avatar characters, with his shiny teeth and a big smile. His face is bright green which contrasts in a nice way with the dark gray background.
Pros:
The contrast between Jack's bright green face and the dark gray background is nice
Cons:
I wish this actually glowed in the dark
If you weren't starved for pink Roblox options yet, here is another one but this time focusing solely on the avatars you can make. We have an aesthetically pleasing pink Roblox girl who has an outfit that is on fleek. She pairs quite well with the pink background with the pink headphones and expressive face.
Pros:
The girl has a fabulous outfit
The avatar pairs well with the pink background
Cons:
Only Samsung Galaxy phones here
Moving on to another Roblox avatar girl, we have this kawaii girl who has a very pastel, almost cottage-core vibe. With her white and green outfit and her hair covering her eyes, this is a vibe that I think will appeal to some fans of this avatar style.
Pros:
The girl gives off some nice peaceful vibes
The addition of her room in the background is amazing
Cons:
The lighting is a little bit weird to me
This particular choice has multiple options that are available on the same listing for only a few dollars each, but the one I want to focus on is the set of several completely different avatars hanging out in space. The galaxy theme is already a hit, but then you have distinct characters who go together so well.
Pros:
The galaxy theme is always a solid choice
The group of very different avatars works surprisingly well
Cons:
Some of the avatars are cut off, which isn't cool
FAQs
Question: Are there Roblox iPad cases? 
Answer: From my research, there are a few, but they aren't great, and I wouldn't buy any for my iPad. I recommend reaching out to a custom case design place for this.
Question: Are there Roblox iPhone 7 cases? 
Answer: Yes, most of the TeePublic cases that I included on this list have the option for the iPhone 7 lineup of phones.
Question: What is the best Roblox phone case Samsung? 
Answer: If you have a newer Samsung Galaxy phone, I would go for the black and gold Roblox logo case. It is my favorite on this list. But if you have an older phone, I would go with something like the aesthetic pink girl case, which has a lot of Galaxy options.
What Your Roblox Merch Collection Needs Next
If there is a single phone case recommendation that you need after all of this, I would say that the black and gold Roblox logo option is the best that I have found. Once you have your phone case of choice, it is time to move on to other Roblox merch items. I recommend taking a look at the best Roblox-themed backpacks to find something to go along with your new phone case.
Recommended Reads: