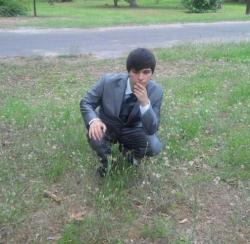 Latest posts by Cody Perez
(see all)
There is no greater way to show your love for a game than to cosplay as one of the characters from it. You are no longer keeping that passion inside, but you have brought it to the real world and shown others what you love the most about that game, like Roblox. Cosplaying is a daunting task, even for those who have done it before, but there are ways to simplify it some. As such, we have come up with the best Roblox cosplay ideas to help you.
These Roblox cosplay ideas are here to be welcoming to both newcomers and cosplay veterans alike. Even if you've never touched a sewing machine before or donned a wig and some colored contacts, you will be welcomed here with cosplay ideas that you can do. But there are also some ideas for the veterans out there who want to up their game with expert-level cosplays. For ideas for everyone of all ages and skill levels with clothing and makeup, let's take a look at the Roblox cosplays you should try.
Bottom Line Up Front
Roblox is a massive game with countless popular experiences inside of it. Many of them have iconic characters and outfits that lend themselves quite well to cosplaying in real life. Some of the games that we think are excellent for cosplaying include Adopt Me, Royale High, Piggy, and Shindo Life. Of course, you can even cosplay as some of the classic avatar customization options that exist in the game, too. There are cosplays available for Roblox for all skill levels, from absolute beginners to crafty veterans.
Roblox Cosplaying Tips
Before we jump too deep into Roblox cosplay ideas, here are some tips that I have for you:
One tip for cosplaying is to start with a character you love and want to look like. Don't begin with someone you don't care about, even if they are easy to cosplay as. If you have a passion for that character or Roblox game, it'll show in how you present yourself.
The best cosplayers don't just dress up but mold their personality and attitude to match the character.

And when all else fails, you don't have to be a master weaver to create a homemade outfit. There are many excellent businesses out there that can take your idea and turn it into a magnificent creation that surpasses your expectations.

That said, you get what you put into cosplaying. If you want someone else to make a cosplay for you, it is going to cost some money. Unfortunately, the rule of thumb is that the more you invest into a work order, the better it will end up.

However, don't be afraid to buy a pre-made costume for your first cosplay, especially if you want to save some money.

Properly show off your cosplay. Don't just dress up to take some pics in your room for social media and leave it at that. Create an entire schedule for how you want to show off your cosplay.

What I love is when someone (who's comfortable doing this) finds a nearby convention, sets aside some time off from school or work, and then prepares their cosplay for that big week or day to show it off. It could end up being the greatest day of your life!
Selection Criteria
When it comes to selecting the best cosplay ideas out there for Roblox, there were a couple of key criteria that I used for this list.
Quality: First off, I had to like the cosplay and be able to admire the clear quality that it was put into it.

Uniqueness: More than that, it somewhat needed to impress me. There aren't too many cosplay ideas for Roblox out there, but I still was very selective on only picking the ones that I would rate highly enough to be worthy of your time or ones that I would gladly take a photo of or with at a convention. It helps if the cosplay was unique or stood out in some way. 

Budget/Ease: In addition, I kept in mind your budget. For many Roblox cosplayers, it might be their first time trying out cosplaying, or they are a kid or young adult with a tight budget. In that case, I included Roblox cosplays that I think would be easy and cost-effective to do while also including some higher-end ones simultaneously.

Diversity: In the same vein, I also tried to incorporate a lot of cosplays so that there would be a diverse range of them that could appeal to different types of players. There are so many different demographics that makeup Roblox, perhaps more than any other game, so I tried to make sure the cosplay ideas reflected that.

Varied Roblox Games: I made sure to include multiple different Roblox game cosplay options instead of just focusing on the same old ones. There are some games that appear more than once but I tried to keep that to a minimum.
Best Roblox Cosplay Ideas
Without further ado, let's jump right into the best Roblox cosplay ideas I think you should know about. Keep in mind that these are in no particular order, as I don't feel comfortable ranking them without seeing all of them in person.
Sometimes the material, texture, or even colors might not show up well in a photo, which can dramatically affect a cosplay's execution and perception.
There is another half of the Roblox community when it comes to cosplaying. Sure, you can cosplay as various characters from your favorite games, but you can also cosplay within Roblox, too. This is arguably even more popular as players will create a rendition of their favorite characters from outside Roblox and then show them off online.
With all of that out of the way, let's go ahead and take a look.
Cosplay Cost: $40-70
Cosplay Difficulty: 6/10 (most of the outfit is quite easy; the mask is where you might find some trouble)
The Mimic is one of the up-and-coming horror games in Roblox, less than two years old at this time. The crux of it revolves around some Japanese horror legends and bringing them to life. Well, this Mimic cosplay brings to life one of the horror icons in a terrifying fashion.
It is so unbelievably impressive what this family was able to do for their child, turning the kid into a literal unrecognizable monster. This is how you do a homemade cosplay without breaking the bank or looking amateurish.
What You Need
Here's what items you'll need in order to complete this cosplay:
Samurai-style hat
Creepy jester-like mask (can be homemade)
Black cloak
Spiderweb gloves
Black leggings
Dark shoes
Spider leg-like plastic appendages (again, could be easy to make homemade with like little pipes)
Cosplay Cost: $50-80 (most of the money will go towards the dresses and bunny ears since they will likely be pre-made)
Cosplay Difficulty: 3/10
Royale High is a gold mine for cosplays, especially some of the easier homemade ones, and this bunny girl cosplay is a prime example of this. Instagram user that.1.weird.friend came up with a recreation of one of the bunny girl outfits you can find in the massive Roblox experience.
The dress is so well done and detailed without having to do anything crazy at all. We can see a simple black dress base with a doily-style skirt that goes over it and some bows that were attached. What I love the most, though, are the unique bunny ears here.
What You Need
Plain black dress or gothic dress
Doily-style fabric to go on top of the dress (could even reuse a tablecloth for this part)
Long black gloves that go past the elbows
A white belt to go around the waist
A large ribbon to go on the back of the dress (optional)
Large bunny ears (can optionally dress them up with the doily fabric)
Chocolate bunny accessory (optional)
Gray wig or hair dye (also optional; feel free to use whatever hair color you want)
Cosplay Cost: $30-100 (it really depends on what you spend on the tuxedo outfit; everything else could be found at the dollar store)
Cosplay Difficulty: 3/10
What I like about this particular cosplay is that it nicely represents what I'm talking about when it comes to showing off your avatar's fashion in real life. In this specific case, the Instagram user showed off their Royale High character known as Ash.
Ash is not a well-known character but just the name of their Roblox avatar. They love the outfit that they wear so much that they were willing to make it in real life and wear it. In this case, they are wearing a tuxedo that is mixed with some medium-long black hair. I like the vampire accessories like the fangs, bat hair pins, and the makeup they wore. Overall, a relatively simple cosplay that is still unique.
What You Need
Plain tuxedo or suit
Black bowtie
Vampire-themed necklace (optional but it helps)
Face makeup to create the dead appearance
Dark eye makeup
Fangs to go in the teeth
Pointy ear appendages (optional)
Wig (optional)
Bat hair accessories
Cosplay Cost: $10-40
Cosplay Difficulty: 2.5/10
The OGs will remember the days back between 2016 to 2019 when there was a strange urban legend around the Roblox community known as Morgenne. They were known to be some sort of nurse player who had a terrifying avatar that was cursed and would spread that curse to other players.
The rumor at the time went that if you encountered Morgenne, your avatar would end up dead, and the community spread it to the point where Morgenne became a popular figure in the community. They have the nurse outfit down with the creepier spikes around the neck, and they elevate it with the moody lighting.
What You Need
Generic pink or purple and white nurse cosplay outfit (I recommend the Mikan Danganronpa 2 outfit, which is easy to find)
Pink or purple wig
Old school nurse's hat
Gloves
Large spiky necklace accessory
Cosplay Cost: $10-40
Cosplay Difficulty: 4/10 (this is a fully homemade cosplay so it will take some time to paint and decorate but otherwise straightforward)
While the ones up until this point have been super serious, it is time for a bit of fun with the default yellow Roblox character you play when you first join the game.
They also have some boxy legs and torso that are painted nicely to match the green pants and blue shirt that the default character wears. Though this takes a lot of cutting, gluing, and painting, this is an instant classic in the realm of Roblox cosplay and one of the most infectiously happy cosplays you could do. It also shows how much you can do with such little.
What You Need
Lots and lots of cardboard boxes
Yellow paint
Black paint
Blue paint
Green paint
Markers
Brushes
Scissors
Glue, tape, or staples
Cosplay Cost: $50-100
Cosplay Difficulty: 5/10
The cosplayer is back again for yet another fantastic rendition of the outfits you can find in Royale High. In this particular case, I would note that it is like a gothic maid or princess outfit that is absolutely stunning. The dress looks to be a possible repurposing of the previous cosplay dress.
There is more white than black this time around, with lovely accents of ribbons all throughout the dress. I appreciate the corset that is used, too; that gives a nice regal feel. But the real star here has to be the fantastic gothic umbrella that the cosplayer is using.
What You Need
Plain black or white dress (alternative is black top with white skirt)
Sheer white material translucent material to go over the skirt
Lots of black ribbons to go across the dress
Frilly armlets
Gray wig (optional)
Gothic black and white umbrella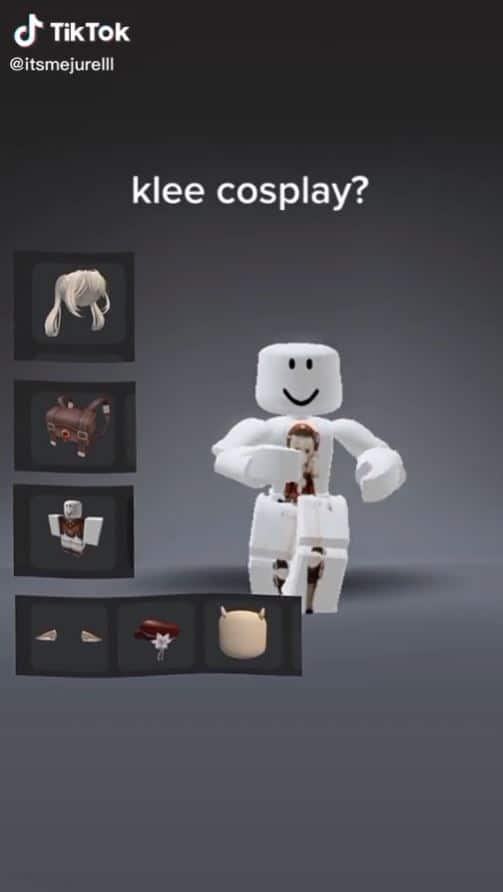 Cosplay Cost: $10-20 (since this is just a Roblox avatar cosplay; not a real-life one)
Cosplay Difficulty: 2/10 (just need the money)
First up for avatar cosplays in-game, we have Klee, who you may know from the recent hilarious TikTok trend of her dancing in the real world. This Roblox player picked out items to wear for their character that look nearly identical to how Klee looks in her original game of Genshin Impact.
The hat, shirt, and skirt are all on point, even nailing the color of the original Klee outfit. I always love little touches that help make it more believable, and that is the case here with the pointy ears and the blonde hairstyle that the player picked.
What You Need
Robux
Ash gray hairstyle
Brown leather backpack
Red hat
Brown shoes
White skirt
Red and brown top
Pointy ears (optional)
Cutesy anime facial expression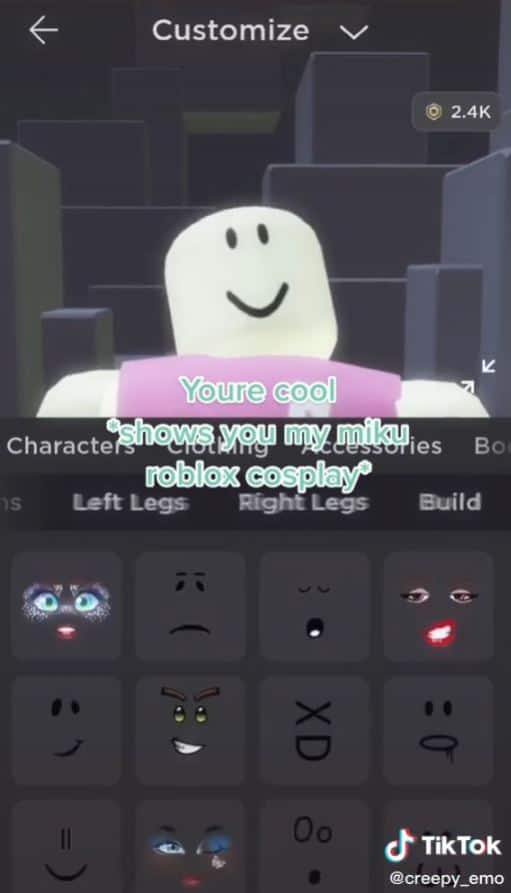 Cosplay Cost: $10-20
Cosplay Difficulty: 1/10
Another cosplay that you can use in Roblox to turn your avatar into a famous fictional character is Hatsune Miku.
The long blue hair is on point, the outfit is similar to the school uniform-style outfit that Miku wears, and the little accessories are nice, too. Even the somewhat scary but accurate facial expression is pretty great. But what I like are the headphones that they put on and the hilarious leek that she has, referencing one of the infamous leek memes.
What You Need
Robux
Tall and thin avatar frame
Long baby blue twintail hairstyle
Gamer headset
Leek (optional)
Blue-eyed anime girl facial expression
Black and blue long stockings
Black and blue shoes
Gray and blue top
Black and blue skirt
Black arm sleeves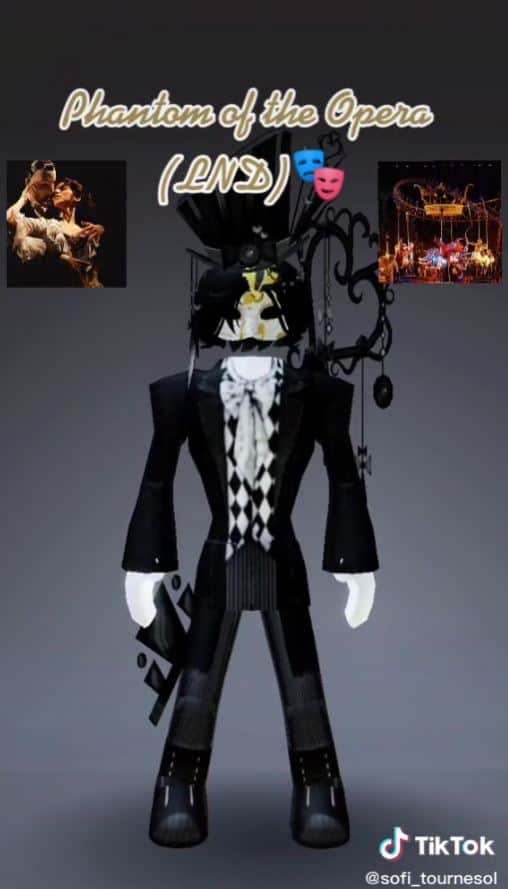 Cosplay Cost: $10-50 (some could require a lot of in-game items)
Cosplay Difficulty: 5/10 (lots of interpretation needed here)
This is a six-in-one kind of situation. This particular TikTok user graced us with not just one but about six different cosplays that you can do within Roblox. They came up with several different characters from famous live-action and animated films that they recreated within the game.
First off, there was the Corpse Bride from the titular movie. The outfit and even accessories on this character look so amazing.
I would be remiss if I did not mention the classic Phantom of the Opera, in which the person recreated the titular Phantom's look in the game. The outfit is a bit more extravagant than what he has in the musical, but the mask and everything are on point. Plus, I kind of appreciate the liberties they took in this regard.
The most impressive of them all, though, has to be the Mad Hatter from Alice in Wonderland. This is precisely the Johnny Depp version of the character from the live-action reboots. The outfit is as close as you will ever get to the same wardrobe he wears in the films.
Let your imagination lead you to create whatever possible character you want in Roblox.
What You Need
Corpse Bride: Robux, blue and white dress, flying butterfly accessory, white veil, blue gradient hair, and spiky crown
Monster in Paris: Robux, white wedding dress, silver heels, white angel wings, and long brown ponytail hairstyle
Phantom of the Opera: Robux, black checkered tuxedo outfit, black heart staff, white gloves, black shoes, black top hat, medium-cut parted hairstyle, and masquerade mask
Alice in Wonderland: Robux, brown checkered tuxedo, brown pants, leather brown shoes, white gloves, orange medium-cut parted hairstyle, and brown top hat
Addams Family: Long black gown, high heels, vampire fangs, sharp red makeup, black veil, and black scarf
Jack and the Cuckoo-Clock Heart: Red and black performer's dress, stockings, brown ponytail hair, and red necklace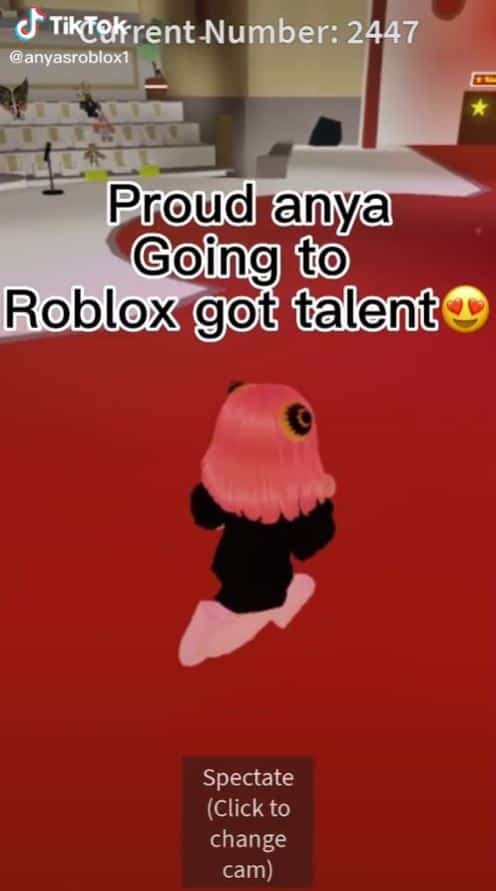 Cosplay Cost: $10-20
Cosplay Difficulty: 2/10
If you are an anime or manga fan like myself, then you likely know the 2022 hit anime Spy x Family. One of the show's three stars, Anya Forger, is a meme character and one of the most popular cosplays these days. But it just so happens that you can play as a character that looks like Anya in Roblox.
This TikTok user showed off quickly the best rendition of Anya within Roblox. She has an almost identical black and gold school uniform along with similar short-cut pink hair and little bun accessories on top of her head. This is about as close as you'll ever get to the beloved anime character in Roblox.
What You Need
Robux
Pink low-cut bob-style hair
Black twin hair accessories
Black schoolgirl dress or top
Long white socks
White shoes
Cute anime girl facial expression
Best Roblox Games for Cosplaying
With those cosplay ideas out of the way, I would like to take a moment to note that those are just some of the cosplays that I found scouring the internet. There are some Roblox games that haven't been touched in a cosplay form yet or not in the way that you could.
To this point, I came up with a few Roblox titles that I think you should check out in case you want to come up with your own homemade cosplay idea:
Adopt Me: The largest game on Roblox will offer some of the most options for cosplay ideas. There are lots of unique outfits you can only get in that game that you could use in real life plus, you could stand out by having a cosplay that includes a pet from Adopt Me.
Royale High: This is the most robust Roblox game for cosplays since there are literally hundreds of exclusive clothing items in this game alone. Plus, if you want to cosplay and feel like true royalty in real life, this is the game to look into.
Piggy: This is a bit of a weird one as a horror game, but I see a lot of people who love the characters from this game, and it wouldn't be too challenging to make cardboard or foam versions of the heads and the like for a memorable cosplay that no one will soon forget.
FAQs
Question: How Do You Make a Costume on Roblox?
Answer: Unless you're about to make a homemade costume outfit on Roblox, there are some that you can assemble yourself. There are items that go together in the same category of items, such as all of the Cartoony Rainbow items. Mix and match them together to make your own costume.
Question: How Do You Put in Outfit Codes in Roblox?
Answer: If you are talking about outfit codes for a specific Roblox game, you'll need to boot up that game and look for the code entry place. Fill in the code you were given, and you will receive the items it gives instantly. If you mean a code that is directly for Roblox itself, you usually have to go to the official Roblox website, sign in, and enter it that way.
Question: What is the Best Roblox Cosplay For a Girl?
Answer: Every girl is different and has unique preferences of their own but here are a couple of recommendations. Some of the best Roblox cosplay ideas for a girl on this list include the Mimic mask cosplay and the Roblox gothic avatar outfit but feel free to come up with your own unique ideas, such as based on what your in-game avatar looks like.
What Roblox Games to Cosplay First
As you can see, there are a lot of possibilities when it comes to cosplaying in Roblox. As mentioned, it really comes down to what kind of cosplay you want to do in real life. If you're a beginner, though, I understand that picking your first cosplay can be one of the most complex decisions that you'll need to make.
In that case, I want to make it a little bit easier for you by noting one of the best Roblox games I think you should play. Royale High is one of the strongest fashion-forward games in all of Roblox, with its entire ecosystem of clothing items and cosplay ideas. Check that game out if you haven't already and get an idea of some of the possible cosplays that you could create to show off your love for the experience.
Recommended Reads: