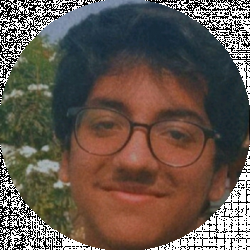 Latest posts by Nishant Thakkar
(see all)
Interest in racing and car games has been rising steadily for years thanks to genre-defining titles like Need for Speed, Forza Horizon, and others. The creative members/developers of the Roblox community have also come up with several exciting car games for players like you to enjoy.
The sheer variety of alternatives is staggering, and there are countless options to choose from. Every one of them comes with a unique collection of features that can keep you entertained for a considerable amount of time.
Although it may appear to be an easy endeavor, selecting a game from the wide variety of available possibilities can be rather challenging. I have compiled a list of the best Roblox car games so that you can make an informed decision.
In the following sections, you will find details on some of the best choices that are currently accessible.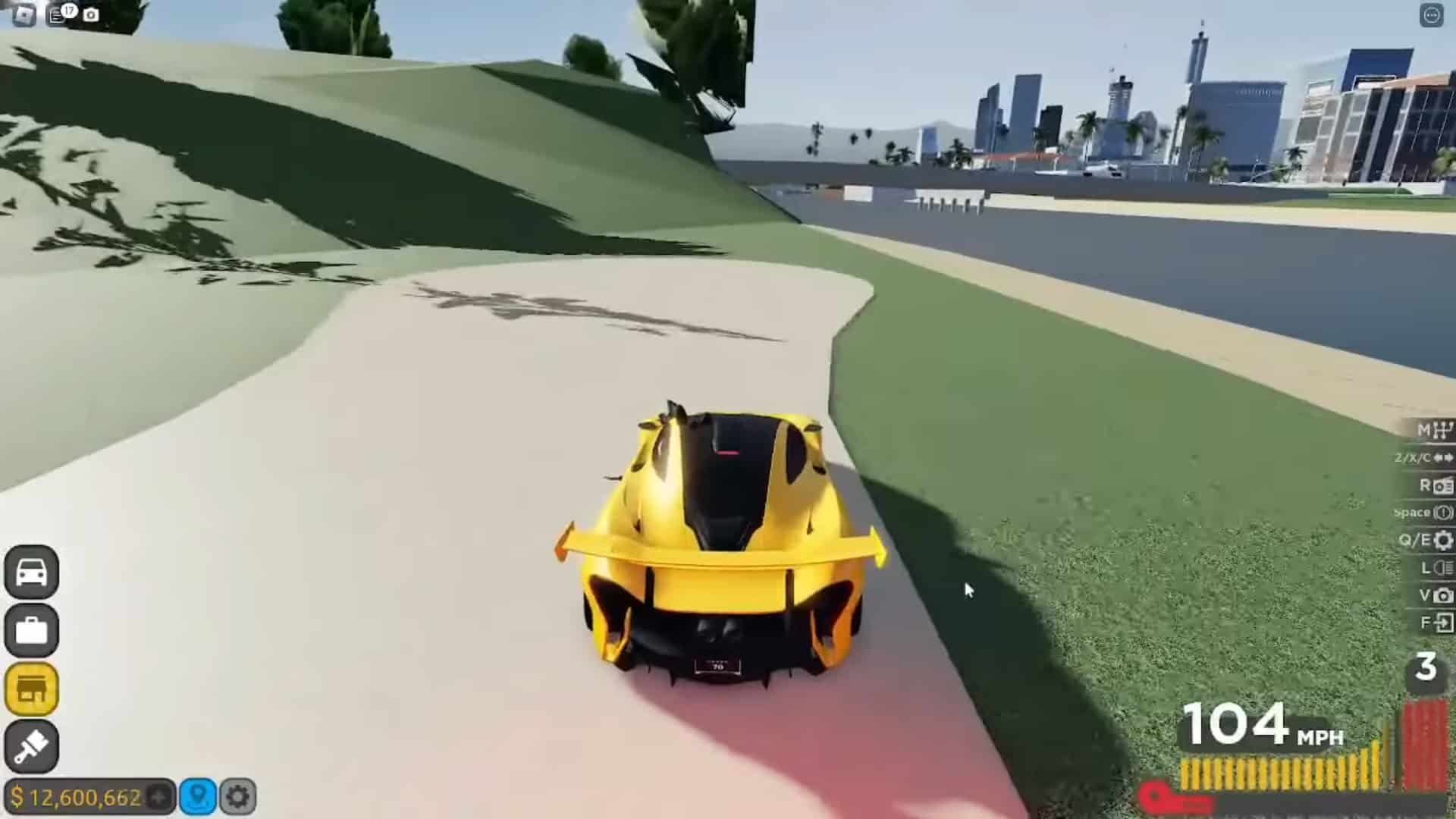 Selection Criteria
In order to make a solid selection, it is vital to establish selection criteria. This will help you determine which games are good and which aren't up to the mark. The following are the numerous elements that ended up assisting me in coming up with the list:
Gameplay: To find the top Roblox car games for you to enjoy, I focused on finding those with refined, fun, and challenging gameplay. Not only that, but I also looked at the presence of other gameplay factors, such as a wide selection of cars and tracks to play on.
Graphics and presentation: Nearly everyone wishes to play a game with high-quality visuals and a clean, polished design. As a result, I made a note of each of the game's overall graphics and chose the ones that were aesthetically pleasing and engaging.
Community and social features: Another aspect that I feel is important is the presence of a large and active community of players. I think that the best choice is a game many people have already played and continue to play regularly.
Replay value: Because I want you guys to have fun, I focused on selecting games that can be played several times and not just once. Moreover, I think it's essential to have constant updates and fresh content added to keep the experience new and exciting.
Overall Enjoyment: In the end, I decided to go with games that are entertaining and offer an overall enjoyable gaming experience. Generally speaking, the options should be engaging enough to keep your attention and satisfy your needs.
These were not the only selection criteria, and things like the features offered, controls, and more were considered while coming up with the list that follows.
List of Best Roblox Car Games
No matter what kind of racing game you prefer, Roblox has something for every type of player. So, start your engines, and be ready to cross the finish line in some of the most exciting games the platform has to offer!
Listed below is a list of 10 games that you can try out: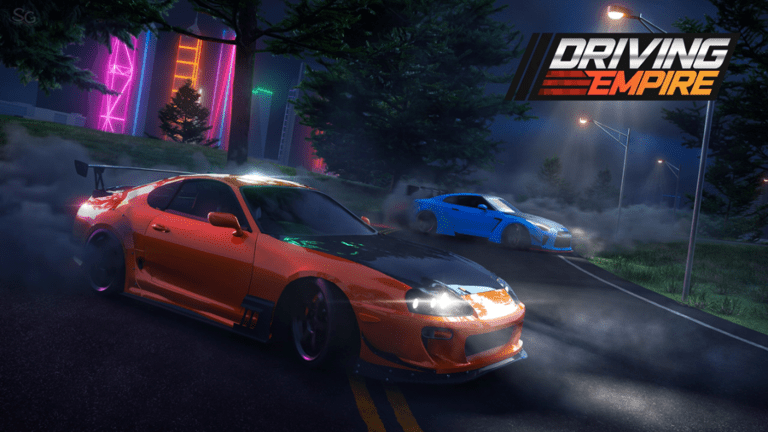 Developer: Developed by Empire Games
Server size: 26 players on each server
Visits: Over 562.8 million visits
Release date: Created on 6/23/2019
Favorites: Favorited by more than 1.28 million users
Driving Empire is a popular Roblox car game that you should definitely play. It offers great free-roam gameplay, and the visuals and map are well-designed. A variety of vehicles are also accessible within the experience, which can be purchased using the unique in-game currency.
The extensive customization possibilities in Driving Empire stood out to me as a defining characteristic. Overall, it can be concluded that it is a fun and engaging game that offers endless entertainment. With its immersive gameplay and features, it's no wonder it has become a hit among Roblox fans.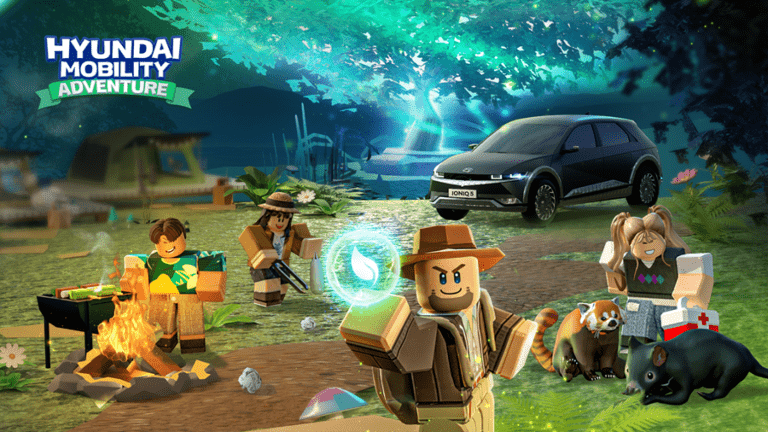 Developer: Developed by Hyundai Universe
Server size: 30 players on each server
Visits: Over 7 million visits
Release date: Created on 8/19/2021
Favorites: Favorited by more than 103 thousand users
Famous South Korean automaker Hyundai Motors has made an enormous effort to bring you Hyundai Mobility Adventure, a somewhat newer game on the Roblox platform. It allows you to interact with other users and participate in various activities themed on Hyundai.
The Racing Park stood out to me as the highlight of my time while playing Hyundai Mobility Adventure. I had a lot of fun competing in all the different races, and I think that doing so will surely help you pass your time.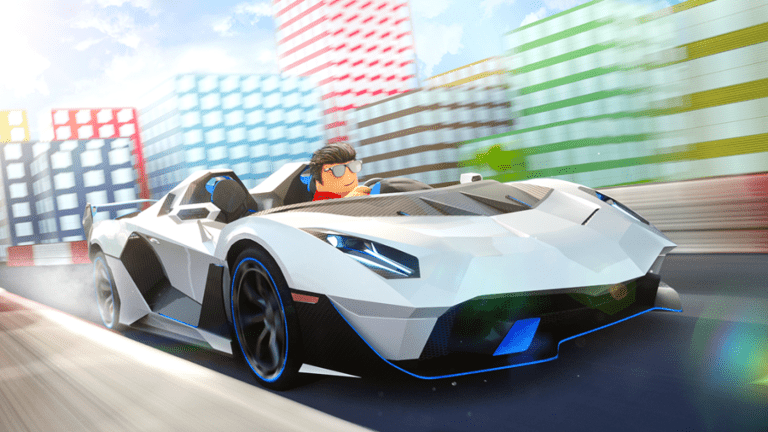 Developer: Developed by Foxzie
Server size:15 players on each server
Visits: Over 1.2 billion visits
Release date: Created on 3/27/2018
Favorites: Favorited by more than 2.05 million users
Car Dealership Tycoon is a simulation game where your goal is to amass a fortune by establishing your own dealership. Although it is not like other car games, it has similar elements, such as racing and other activities.
The primary objective for you to accomplish is to ultimately grow your dealership while also amassing a substantial amount of currency within the game. Once you have gotten the cash, you may use it toward the buying of other automobiles and the advancement of your dealership.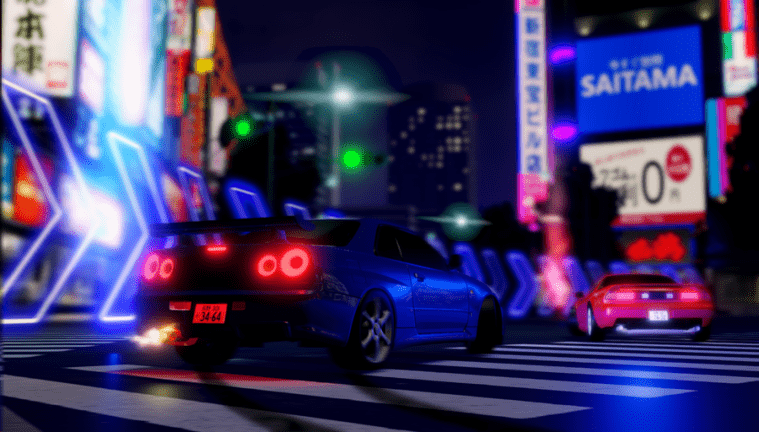 Developer: Developed by devGem
Server size: 16 players on each server
Visits: Over 66.6 million visits
Release date: Created on 6/20/2019
Favorites: Favorited by more than 446 thousand users
Midnight Racing: Tokyo is another fantastic choice which is worth trying out. The races in the game are a lot of fun, and it has a wide variety of vehicles, the most appealing of which are Japanese cars. Cars from elsewhere, such as European and American, are great too.
The level of attention to detail that was put into the map was what impressed me the most. The map has a fantastic appearance and is probably the best compared to most of the other games.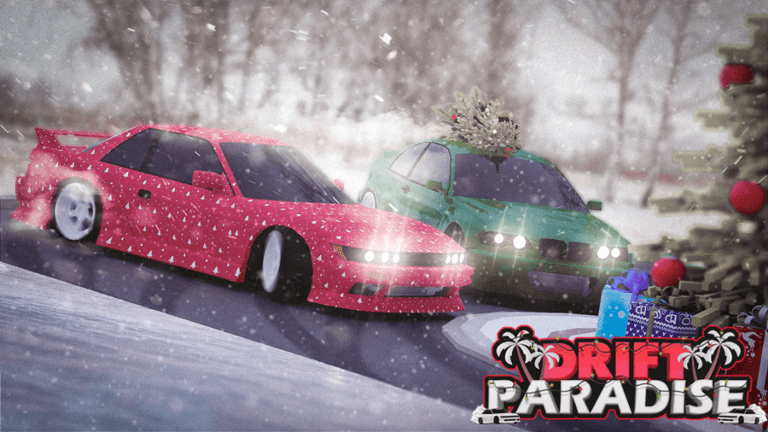 Developer: Developed by x_plxsma
Server size: 5 players on each server
Visits: Over 110.8 million visits
Release date: Created on 12/10/2018
Favorites: Favorited by more than 466 thousand users
After giving the Roblox game Drift Paradise a go, I have to admit that I was impressed with it. This game gives you an immersive and fun driving experience, and it does so while maintaining fluid gameplay and impressive physics.
You have the option of not just exploring the city but also competing in high-stakes races to gain in-game cash and unlock other content inside the game. Nevertheless, one thing I feel obligated to mention about Drift Paradise is that it is not a game suitable for beginners. You would need to play it for several hours before you could have a handle on how the drift mechanics work.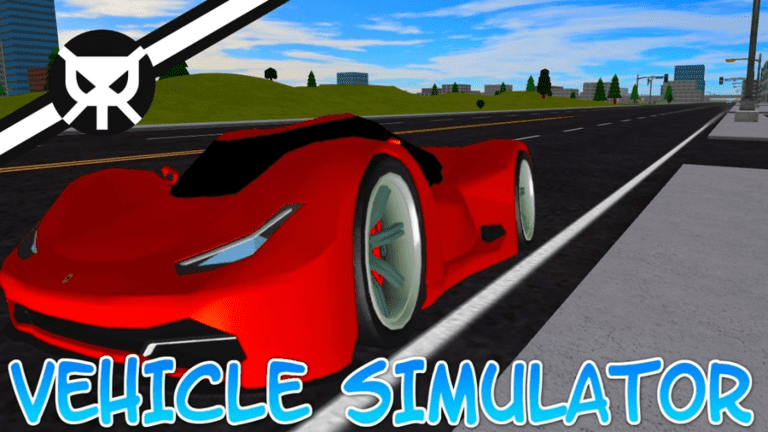 Developer: Developed by Simbuilder
Server size:16 players on each server
Visits: Over 653.1 million visits
Release date: Created on 8/8/2014
Favorites: Favorited by more than 3.39 million users
You can drive cars, boats, and other things in Vehicle Simulator, a realistic driving simulation game with an open world and a wide assortment of vehicles. The experience has been around for a very long period, and it has consistently ranked high among the most popular choices for quite some time now.
The stunning graphics included in Vehicle Simulator are, in my opinion, the game's most compelling selling point. In addition, another attractive aspect for me was the streamlined controls, which helped elevate the whole experience.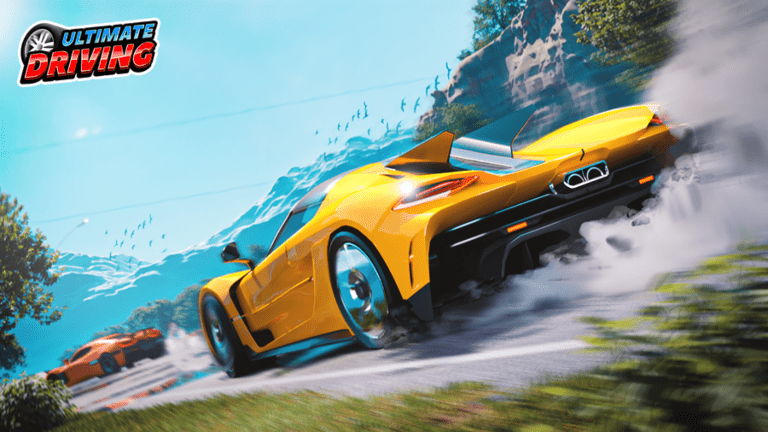 Developer: Developed by TwentyTwoPilots
Server size: 30 players on each server
Visits: Over 324 million visits
Release date: Created on 6/25/2011
Favorites: Favorited by more than 1.71 million users
You might also try your hand at Ultimate Driving, which is another top-notch game that is accessible. It is not a racing game in the traditional sense. Instead, it offers a wide variety of other activities to participate in.
For instance, the game features a wide variety of jobs, such as Fire Fighter, Trucker, and many more. These become an excellent method for keeping you involved while also being one of the most effective ways to get the in-game currency.
I had a good time playing Ultimate Driving, and I'm confident you will. Hence, give it a shot, and I hope you enjoy playing it.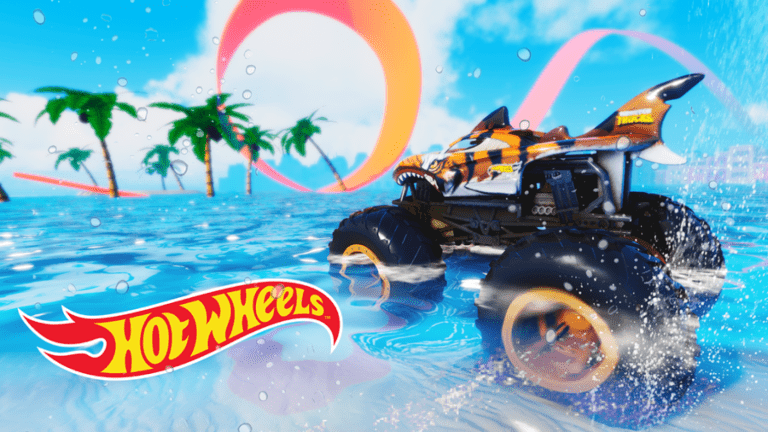 Developer: Developed by Gamefam x Hot Wheels
Server size: 20 players on each server
Visits: Over 51.6 million visits
Release date: Created on 9//2020
Favorites: Favorited by more than 201 thousand users
Everyone has fond memories of playing with Hot Wheels as a kid. These cars are instantly recognizable and belong on the list of most iconic toys if I am being honest.
Now, imagine for a moment that you are playing Hot Wheels on Roblox. Due to the existence of the game Hot Wheels Open World, you won't need to imagine much.
Basically, Hot Wheels Open World lets you explore a wide and colorful world, race, and enjoy yourself. The many cars based on Hot Wheels are also the primary focus of attention.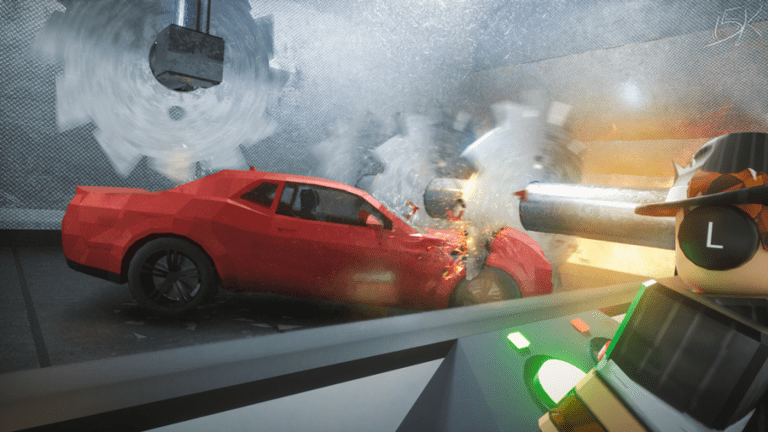 Developer: Developed by Car Crushers Community
Server size: 20 players on each server
Visits: Over 855.3 million visits
Release date: Created on 2/11/2017
Favorites: Favorited by more than 3.08 million users
Car Crushers 2 is unlike any other games on my list and brings a fresh spin to the Roblox car games. It is a sequel to "Car Crushers," and your objective is to destroy the many types of automobiles using the destruction facility.
After destroying them, you will receive the in-game currency, which can be used to acquire unique cars, as well as various wacky methods to destroy vehicles. The overall concept is what kept me engrossed, and I played it for a few hours straight. You will surely enjoy it as well.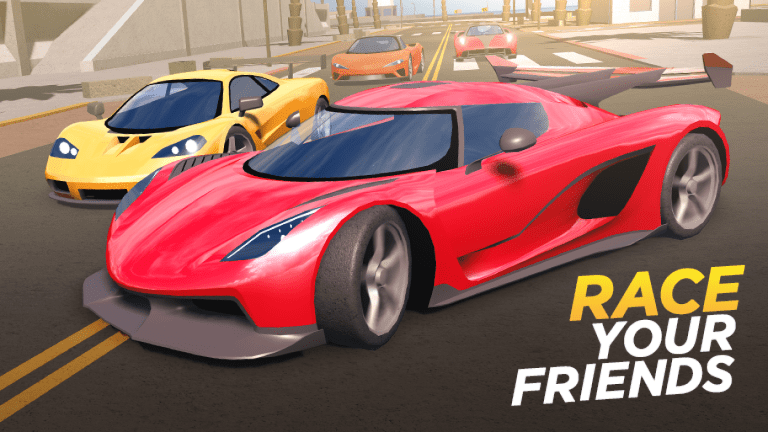 Developer: Developed by Nocturne Entertainment
Server size: 101 players on each server
Visits: Over 318.2 million visits
Release date: Created on 11/18/2019
Favorites: Favorited by more than 1.69 million users
The next game on my list is called Driving Simulator, and the overall concept of this game is fairly similar to that of Driving Empire. Regardless, I had a fantastic time playing it owing to its fun gameplay.
Simply put, you may freely explore the world in Driving Simulator, compete in races, and earn in-game currency to add more vehicles to your collection. My favorite aspect was the ramps included in the map since they provided fantastic opportunities for stunts.
Honorable Mentions
There are a lot of great Roblox car games to choose from, so it was hard for me to pick just a few favorites. Apart from the ones provided above, some games that I tried and thought were pretty fun made the list of honorable mentions. Here are a few that you might want to check out:
Race Clicker
Vehicle Legends
Eight Driver Car Racing
Ion Formula Racing 2022
Taxi Boss

FAQs – Best Car Games on Roblox
Question: How to make car games on Roblox?
Answer: Roblox Studio is free software that lets you build and distribute games on the Roblox platform, including car and other types of racing games. You'll have to put in a lot of time and work using the Build Tools and the Library to make the terrains, car models, and tracks needed for the game. You'll also need to set up a unique user interface as well.
Accordingly, it is safe to conclude that making a car game for Roblox isn't simple, but it's doable with enough dedication.
Question: Which Roblox car games are the best?
Answer: Choosing which of the numerous Roblox car games is the best is challenging due to the diverse range of choices. Titles like "Vehicle Simulator", "Driving Empire," and "Car Crushers 2" are a few examples of the popular options available on the platform. "Driving Empire" would be my favorite, and I have a lot of fun playing it since it contains various engaging elements.
Ultimately, the answer to the question of which car game on Roblox is the best will come down to your particular interests and tastes. You should try out most of the options above before settling on a favourite.
Question: How to choose the best Roblox car game?
Answer: The question of which Roblox car game is the best is very subjective. This is primarily because individual players will likely have varying tastes and priorities when it comes to their overall gaming experience. Further, some people, like me, may also be rather picky.
I recommend you make your own selection criteria like the one I provided above. Upon doing so, you can evaluate the different options properly and select the one which seems the best.
Conclusion
There are a variety of unique car games available on Roblox, ranging from more realistic simulations to more action-packed arcade-style ones. After going through the list provided above, you will be able to know about the best ones that you could end up trying out.
The primary purpose of this article was to educate you about the finest car-related experiences present on the platform. You may also check out my "Best Roblox Survival Games" if you are a fan of the particular genre.
Related Reads
You may learn more about other fantastic games by reading the following articles, the links for which are provided below for your convenience: