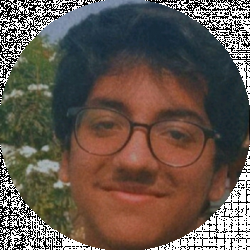 Latest posts by Nishant Thakkar
(see all)
The Naruto anime and manga series has captured the hearts of millions with its thrilling story of a young ninja's journey to become the strongest and most respected in his village. People around the world, including myself, have been captivated by it. Throughout the anime's history, it has built a reputation that is arguably second to none.
Roblox is home to a number of games based on Naruto. These games are created by fans of the series and offer you the chance to experience the world of Naruto in a new and exciting way.
If you are looking for Naruto-themed games, you have come to the right place. Listed below are the best Naruto games on Roblox that are influenced by the show or the manga in some way or another.
Selection Criteria
As I researched and evaluated different Roblox Naruto games, I found it essential to have selection criteria to identify the best options available. I carefully considered multiple things to ensure the games I recommended would be the highest quality and most enjoyable.
The following is a list of the selection criteria that I looked into while listing my choices:
Gameplay: The gameplay was one of my top priorities when selecting the best Roblox Naruto games. I handpicked the ones whose gameplay was smooth, responsive, and easy to understand for all of you. Additionally, I made sure that the controls were intuitive and that the game was challenging but not overly complex.
Graphics: Another critical factor that I took into consideration. As a player, I greatly value the visual aspect of a game, and I generally prefer those with great graphics. With that in mind, I carefully selected options whose graphics were visually appealing and immersive.
Updates and bug fixing: I highly value the aspect of regular updates and bug fixing when it comes to games. I believe that keeping the experience fresh by adding new content and resolving any issues is crucial for overall enjoyment.
Variety: As I was compiling the list of games, I deemed "variety" as a crucial factor to consider. To ensure the list's quality, I picked games that provided various gameplay elements, such as exploration, combat, and more.
Active community: The final selection criteria for me in selecting the games was whether or not they possessed an active community. This is primarily because engaging in a game that hardly has active users is unappealing.
In addition to the primary selection criteria, I also paid attention to other factors, such as replayability and technical stability, when creating the list of games coming up ahead.
Best Roblox Naruto Games
Many Roblox experiences have been inspired by Naruto and other related anime. The diversity of the available games ensures that you have many options to choose from, catering to a wide range of preferences and interests.
Whether you're a thrill-seeker looking for a fast-paced action game, a story-enthusiast seeking a role-playing adventure, or a tactician searching for a strategy game, there's bound to be a game inspired by Naruto that will satiate your desire for adventure and excitement. Here are my recommendations that you can end up trying out: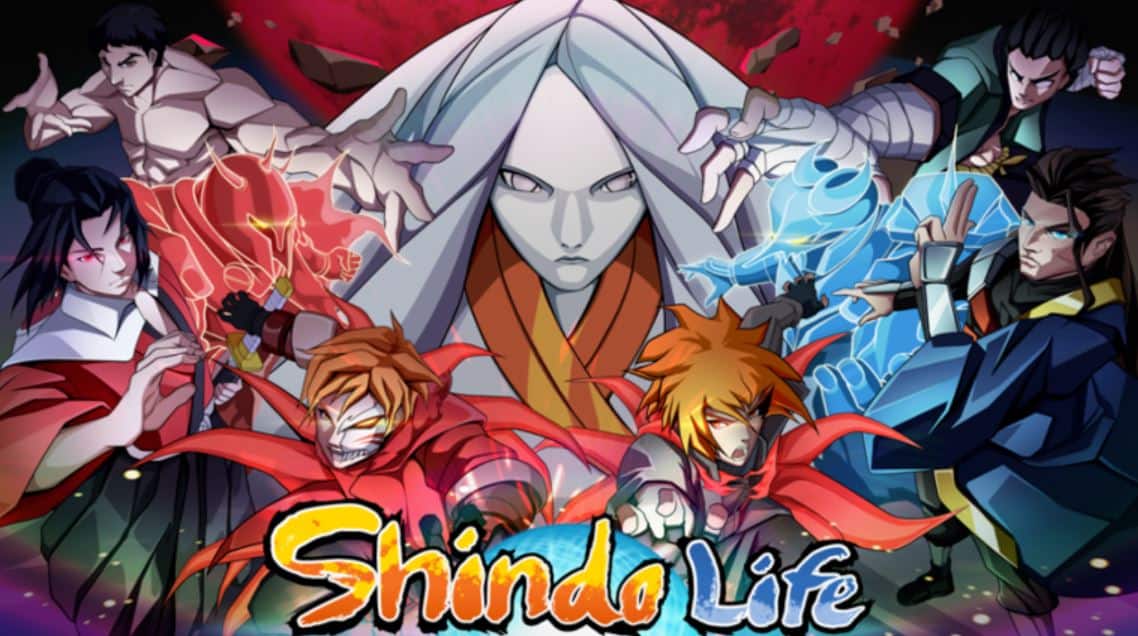 Developer: Developed by RELL World
Server size: 5 players on each server
Visits: Over 2.0 billion visits
Release date: Created on 1/20/2020
Favorites: Favorited by more than 2.68 million users
Shindo Life has undoubtedly established itself as the preeminent Naruto-themed game on the Roblox platform. Over the past several years, it has garnered a significant following and continues to attract a substantial number on a daily basis.
It combines the elements of action, adventure, and role-playing, and you can play it for hours without getting bored. You can essentially explore different landscapes, complete quests, and battle enemies inside the particular
experience. There are also loads of game modes available to keep you engaged.
In my opinion, Shindo Life stands out as the best choice when searching for games focused on Naruto. Regardless, it will take a lot of time to improve your skills in the game, so be prepared to put in the effort.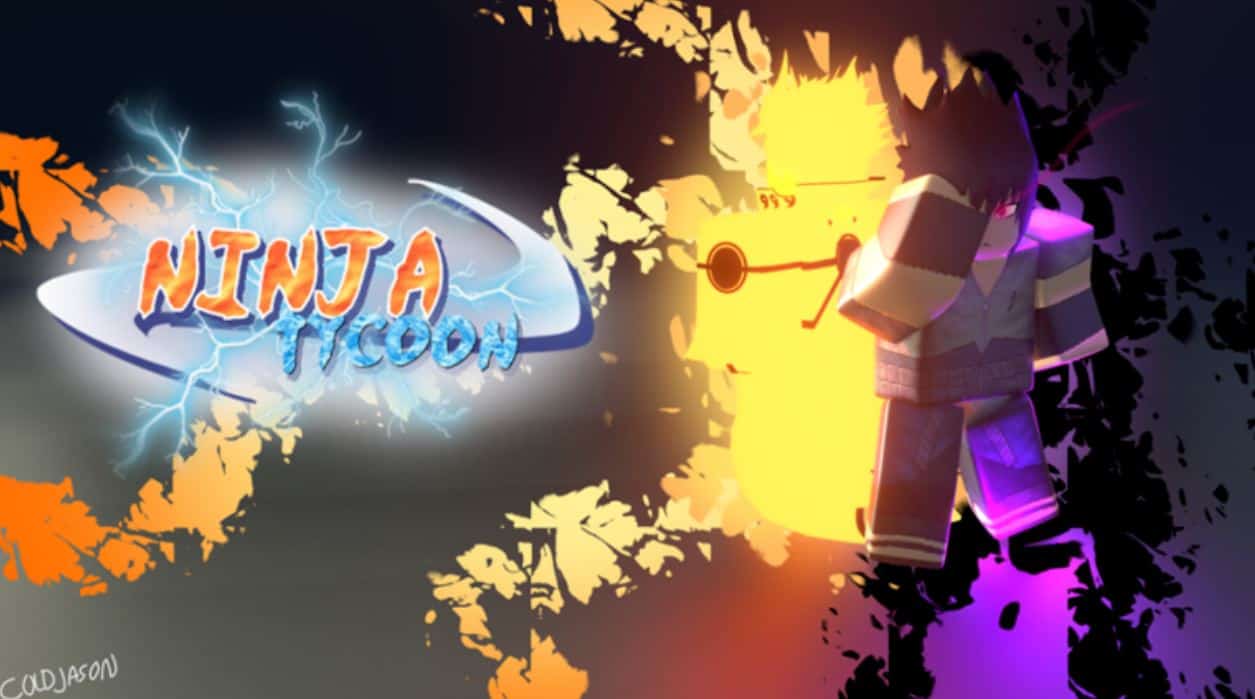 Developer: Developed by Coldjason
Server size: 9 players on each server
Visits: Over 390.5 million visits
Release date: Created on 2/28/2015
Favorites: Favorited by more than 1.06 million users
"Ninja Tycoon" is the second option on this list, and it is a combat-based tycoon game. Since its release around 8 years ago, the game has continued to gain popularity due to its fun and engaging gameplay.
To begin, you must select a clan from the nine available options: Akatsuki, Hyago, Sonju, Uchika, Kazeka, Otsutsushi, Sarukobi, Uzumonki, and Hotate. After that, you must continue to build your tycoon with the currency, i.e., cash. Soon, you will be able to progress and become stronger.
As is the case with most titles in the tycoon genre, Ninja Tycoon can be hard, especially in the early stages. You will eventually improve, but the process will take a long time, which I believe is worth investing in this game.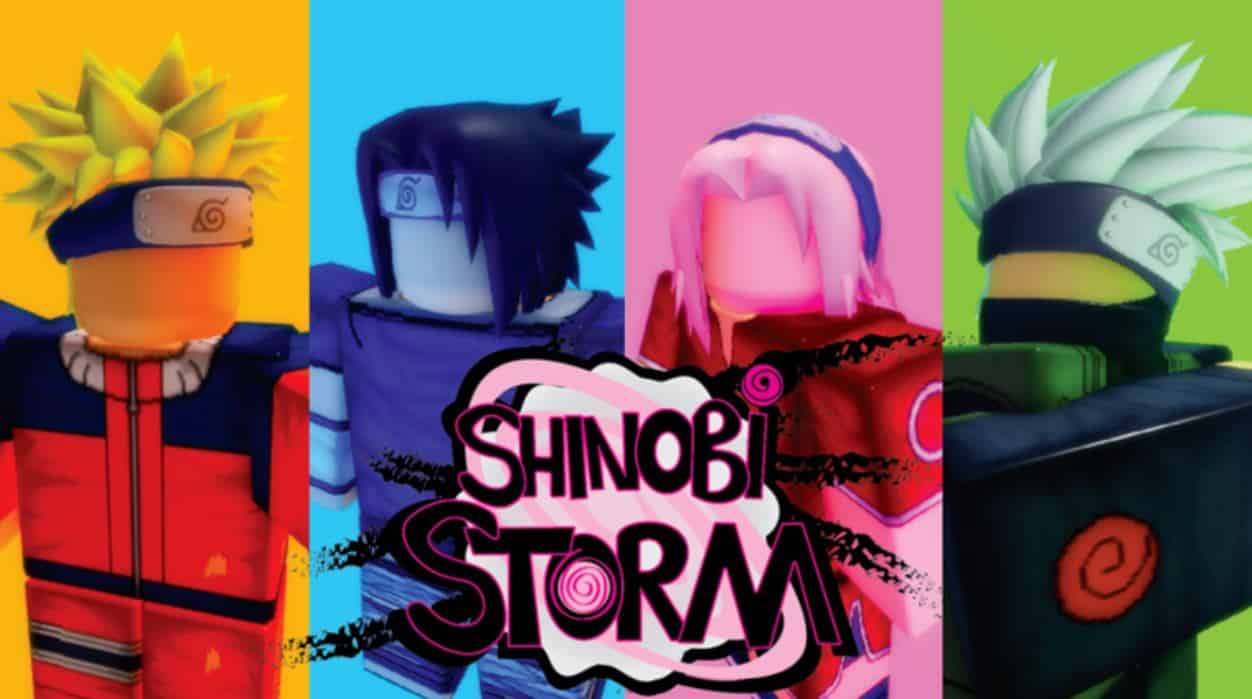 Developer: Developed by furizagold
Server size: Not specified (1 mentioned on official page, which is not possible)
Visits: Over 57.1 million visits
Release date: Created on 1/9/2020
Favorites: Favorited by more than 196 thousand users
Shinobi Storm is a competitive fighting game based on Naruto. The Roblox experience features a wide variety of characters from the series, each with their own unique abilities and moves.
It is designed to be fast-paced and action-packed, providing thrilling and exciting gameplay as you battle against others. The inclusion of this in the list is mainly pitched towards those who enjoy playing fighting games and love the competition and excitement of versing other players in intense battles.
Like the thrilling fights in the anime, I recommend you dwell on this game to have gruesome combat against the other players. The two modes – Battlegrounds and Competitive, will keep you occupied.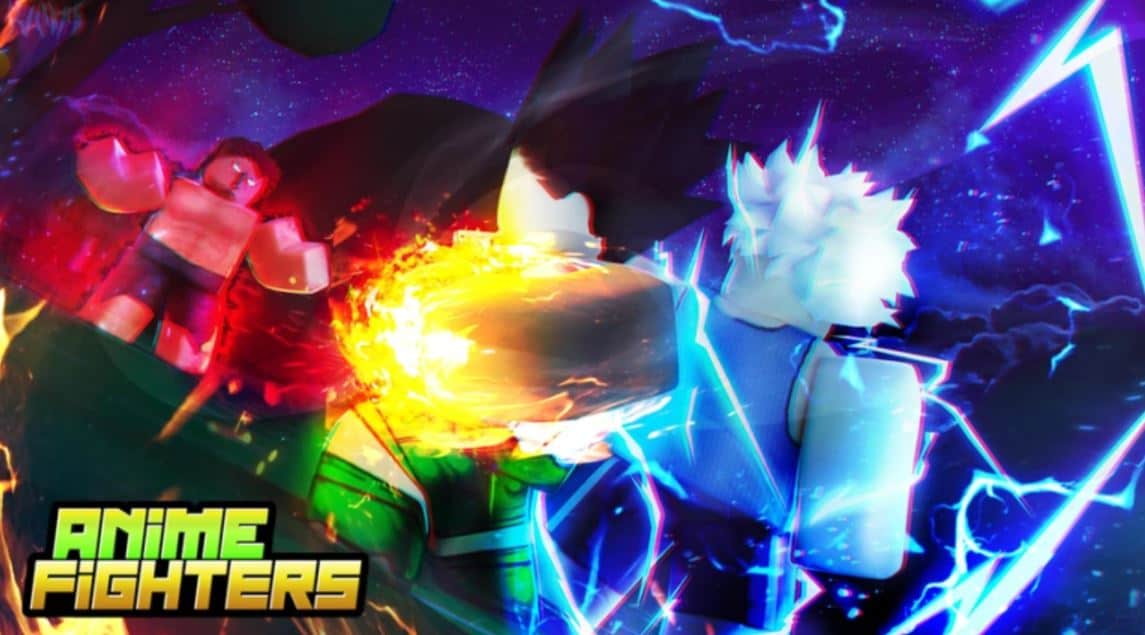 Developer: Developed by Sulley
Server size: 12 players on each server
Visits: Over 1.0 billion visits
Release date: Created on 1/25/2021
Favorites: Favorited by more than 1.48 million users
Anime Fighters Simulator, although not entirely based on the Naruto franchise, merits inclusion on this list for its captivating gameplay and incorporation of several iconic characters from the popular anime. It is a training simulator where you must continuously grind to make your character stronger and better.
The game boasts an expansive and diverse map that you can end up exploring. The same is filled with numerous activities such as completing quests, battling bosses, and more. My favorite part of the Anime Fighters Simulator was the map itself, and I loved exploring the different areas.
The game further features a range of items in the in-game store, which you can acquire by employing the currencies. The developers also frequently release codes that allow you to get the currency for free.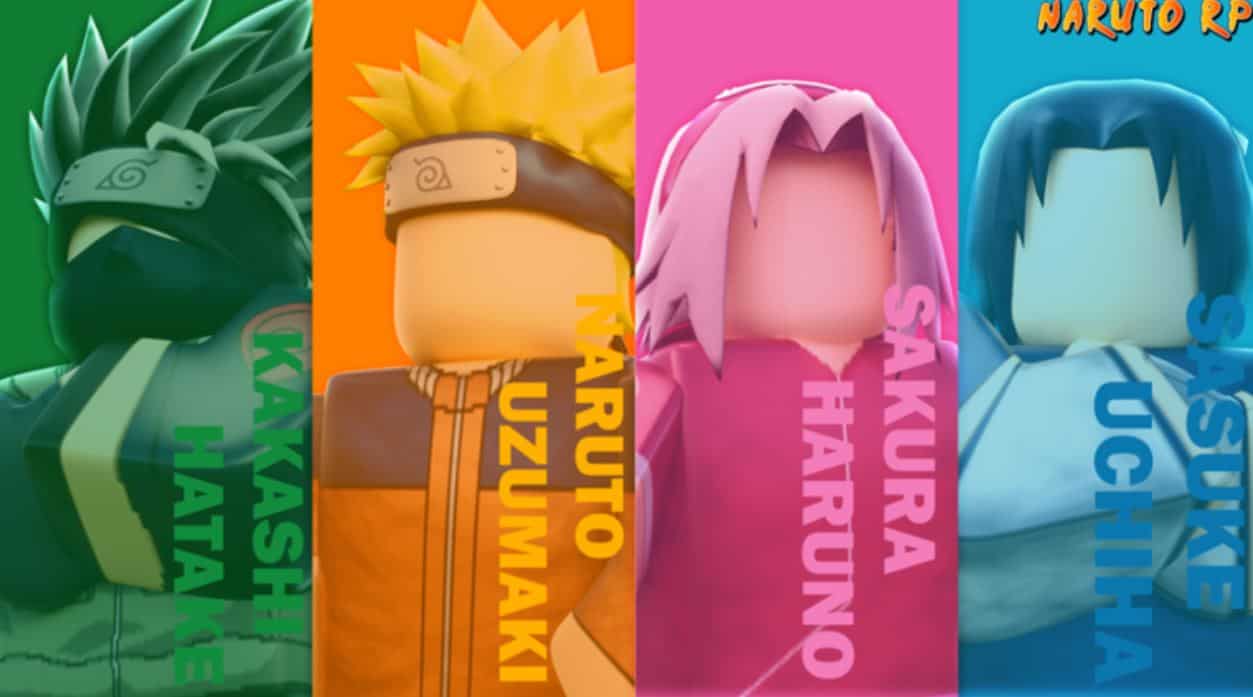 Developer: Developed by TotallyDrago
Server size: 20 players on each server
Visits: Over 17.5 million visits
Release date: Created on 9/26/2021
Favorites: Favorited by more than 62 thousand users
"Naruto Roleplay" is a game that allows you to assume the role of popular characters from the "Naruto" series. It offers a vast open world with visually stunning graphics that you can explore.
One of the most exciting features of "Naruto Roleplay" is the ability to teleport yourself to famous locations from the series. These include the Leaf Village, Sand Village, Cloud Village, Stone Village, Rain Village, Mist Village, Final Valley, and Forest of Death. Each of these locations accurately represents the places from the anime and manga, providing you with a sense of immersion and authenticity.
The graphics were my favorite part of the game. They were quite well-designed and improved the overall aesthetic of the environment.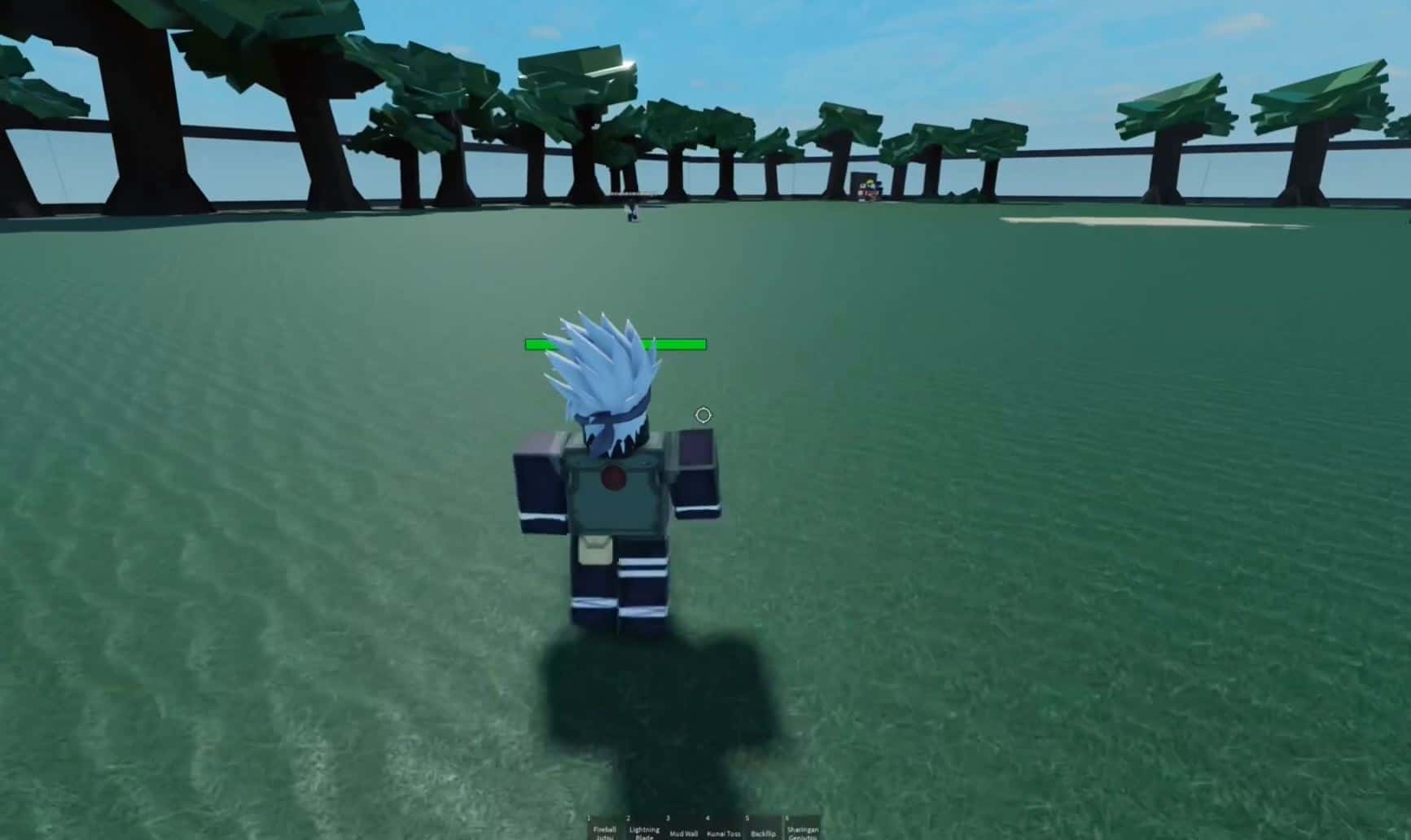 Developer: Developed by LightSunset
Server size: 15 players on each server
Visits: Over 13.6 million visits
Release date: Created on 8/4/2013
Favorites: Favorited by more than 47 thousand users
Another fighting game worth checking out is Naruto Ultimate Shinobi ⚡️Naruto⚡️Ultimate Shinobi Fighting Arena. Because of the popularity of other popular games, I believe it is underappreciated and overlooked by most gamers.
It is one of the oldest games on my list, and I feel it is worth playing because of the pleasant gameplay. Nevertheless, the game does not have a premise like most other options, and you must simply jump in, choose a character, and start fighting.
I loved using the different characters and dominating others on the battlefield. It will take time, but you will slowly get acclimated to the controls present in ⚡️Naruto⚡️Ultimate Shinobi Fighting Arena.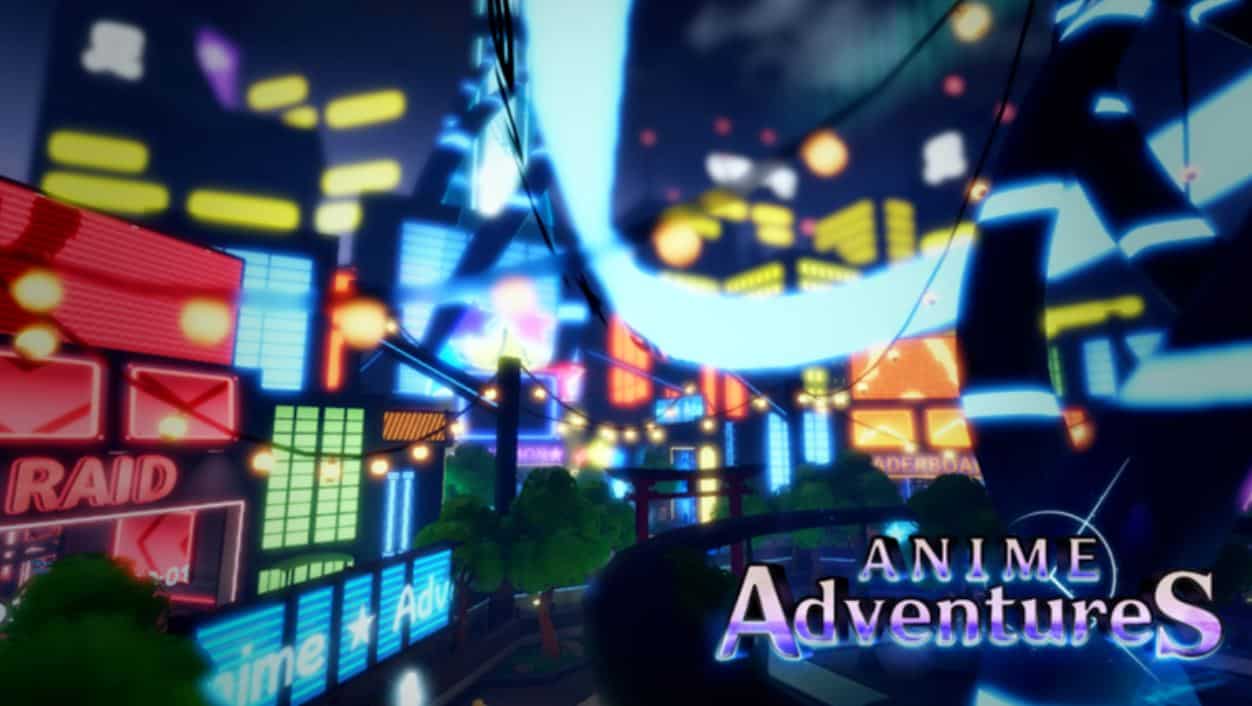 Developer: Developed by Gomu
Server size: 30 players on each server
Visits: Over 661.2 million visits
Release date: Created on 12/21/2021
Favorites: Favorited by more than 459 thousand users
Like Anime Fighters Simulator, Anime Adventures is not solely based on Naruto. However, for the same reason, i.e., the game features characters from the series, it is worthy of consideration on this list.
In essence, Anime Adventures is a tower defense game in which you must employ the different units, each with unique abilities, to fend off advancing enemies. You will have to utilize these units to achieve success in the game tactically.
Given my lack of experience in the tower defense genre, I found the Roblox experience to be a tad bit difficult. However, this may not be the case for you, as the problem was primarily with me not getting accustomed to the different aspects.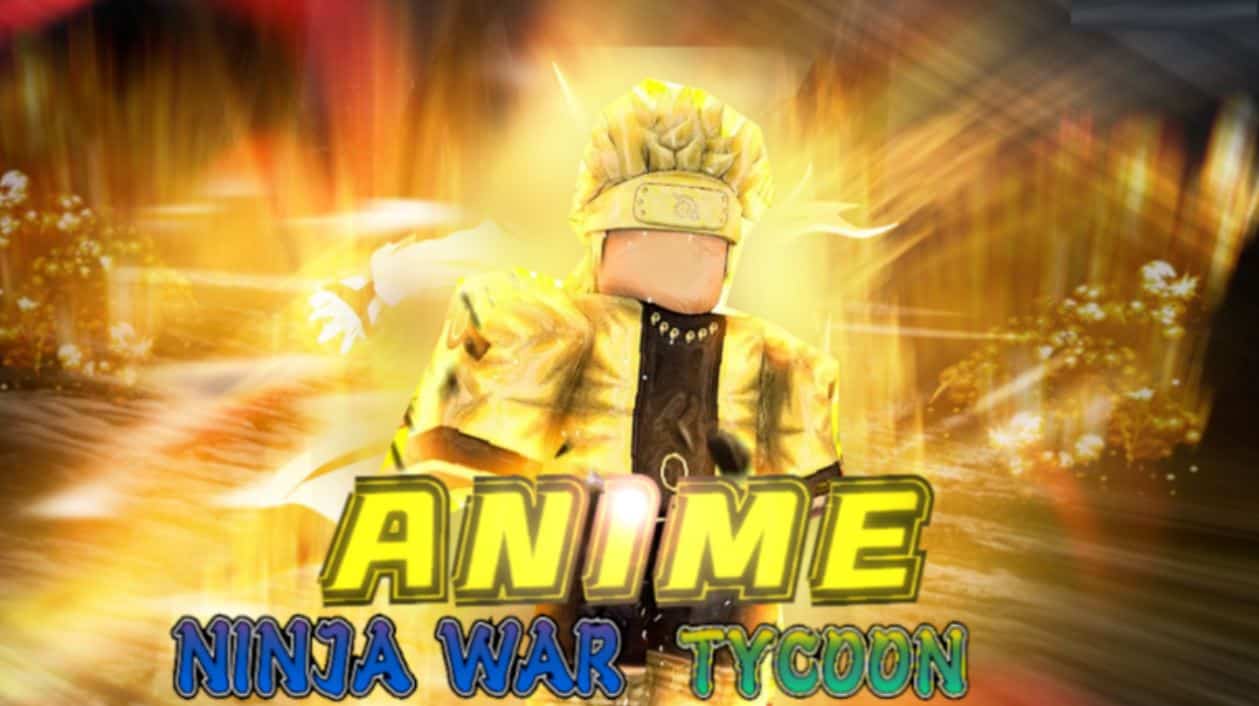 Developer: Developed by Playful Club
Server size: 4 players on each server
Visits: Over 118.2 million visits
Release date: Created on 2/3/2021
Favorites: Favorited by more than 461 thousand users
Anime Ninja War Tycoon is an intriguing and captivating Roblox Naruto game accessible on the platform. It tasks you with constructing a ninja city from the ground up, and to accomplish this, you must undertake various activities.
The game expertly combines the traditional gameplay mechanics of a Tycoon game with the themes and characters of the beloved Anime series. This blend of genres creates an authentic experience unlike anything else on the platform. You must start slowly and build your way up the top with the strongest army.
I had a really fun time playing Anime Ninja War Tycoon. I would say that it is pretty enjoyable and is well worth the time investment. This is mainly for those who are fans of the genre or the anime series.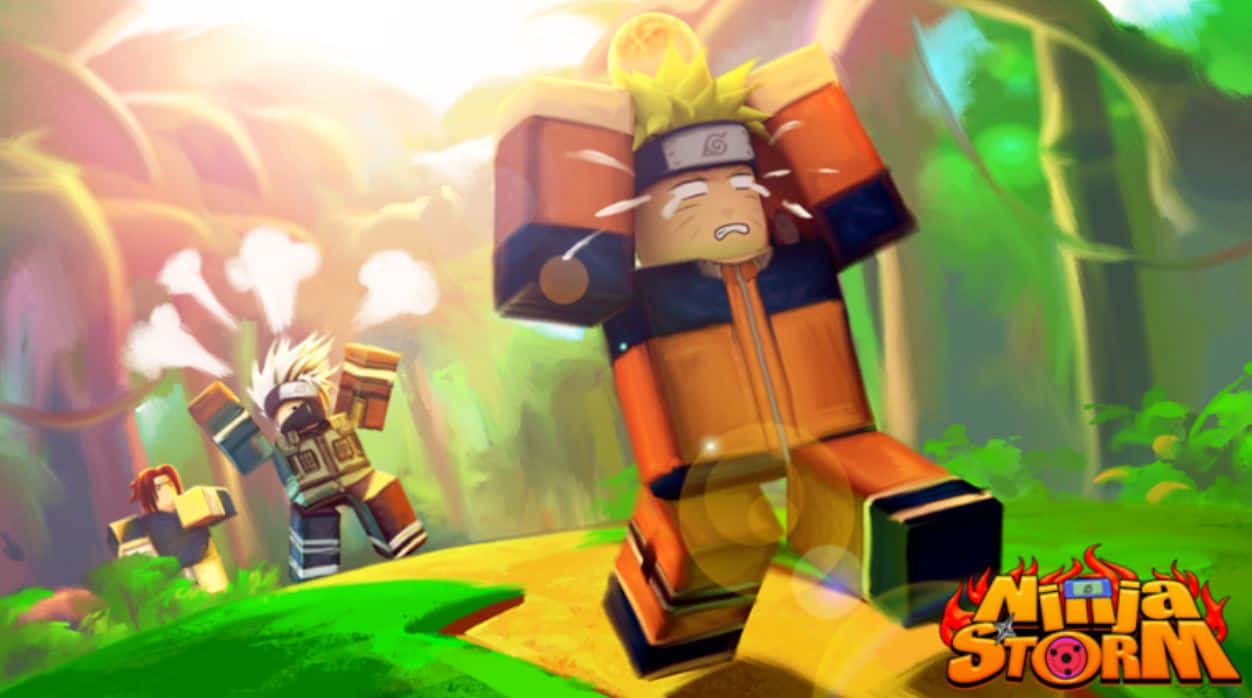 Developer: Developed by Big Dog Studio
Server size: 16 players on each server
Visits: Over 14.7 million visits
Release date: Created on 6/1/2022
Favorites: Favorited by more than 89 thousand users
Ninja Storm Simulator transports you to a vast and limitless universe full of possibilities. Your primary goal in the game is to fight enemies and collect coins, which you can then spend to unlock various things.
In addition to popular Naruto characters, the experience also boasts a plethora of collectible pets. Accordingly, if you are a user who likes virtual companions, this game has you sorted.
However, it's worth mentioning that the early stages of Ninja Storm Simulator can be pretty tricky and require considerable effort to progress. I had to play for several hours before collecting enough coins to make real progress.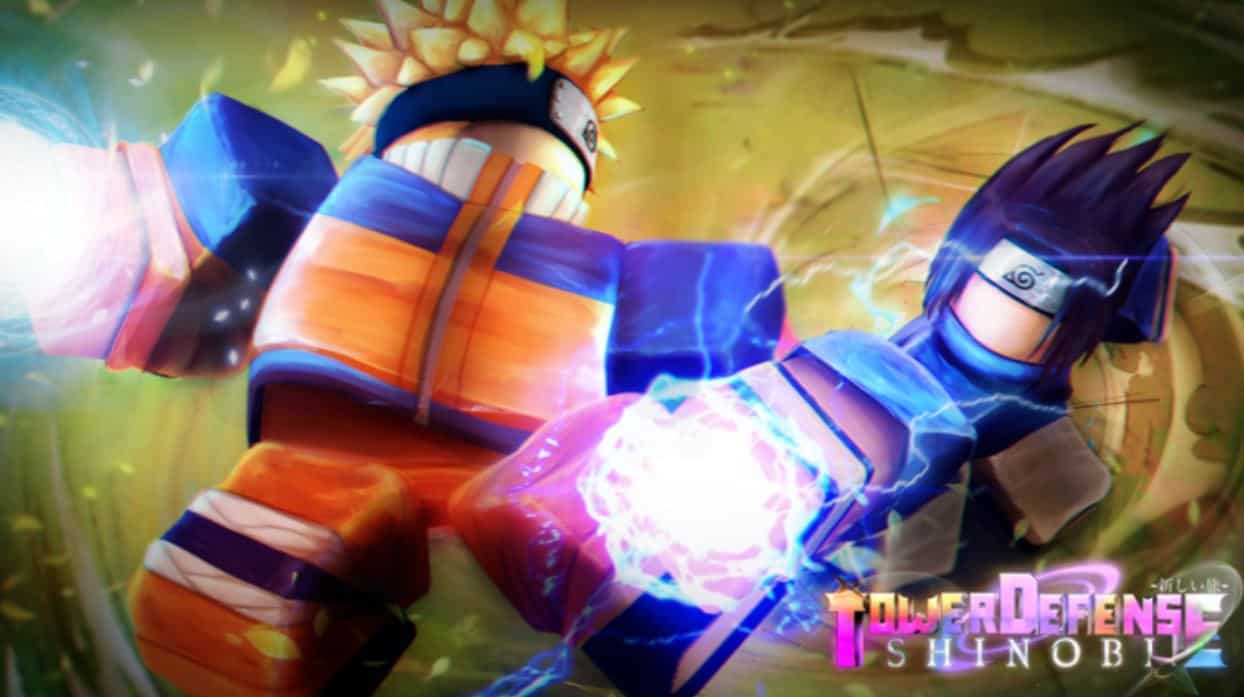 Developer: Developed by Boss is Epic
Server size: 20 players on each server
Visits: Over 7.2 million visits
Release date: Created on 7/7/2021
Favorites: Favorited by more than 55 thousand users
Tower Defense: Shinobi is an immersive and entertaining Tower Defense game that draws inspiration from the beloved anime series Naruto. As with any game of this genre, you must strategically employ various defensive structures, or in this case, characters from the anime, to fend off waves of enemies and survive.
Multiple game modes are accessible, such as Infinite and Story, which will keep you engrossed. Overall, it can be said that Tower Defense: Shinobi is a fun and challenging game that requires you to use strategy and quick reflexes.
Personally, I found the Roblox experience to be highly engaging and enjoyable. Even though the game does not boast a vast number of active players, I would still highly recommend it to others.
Honorable mentions
Besides the games listed above, I checked out several others. Here are some honorable mentions that were great options but couldn't make their way into the list:
Shinobi Battlegrounds
Beyond Beta
Naruto Defense Simulator
Naruto Fighting Arena
Ninja Magic
These honorable mentions might end up being more attractive to you since the overall selection of the best choices is entirely subjective. For the best experience, you may need to try them all.
FAQs: Best Naruto Games on Roblox
Question: What are Roblox Naruto games?
Answer: Roblox Naruto games can be defined as experiences on the online gaming platform Roblox, inspired somewhat by the iconic anime and manga Naruto. Multiple such games have come into existence over the past several years, which can primarily be attributed to the mass popularity of the series.
The games range from simple platformers to more complex fighting games. Some of the games are based directly on Naruto, while others are fan-created works. The vast variety of them ensures that you have loads of options available at your disposal.
Question: Which is the best Roblox Naruto game?
Answer: I firmly believe that Shindo Life is the top choice that you can end up trying out. It has gained significant popularity within the community, and my time playing it was pleasurable.
The game's features and unique blend of content will keep you involved for hours on end, providing an enjoyable experience. I am confident that anyone who tries Shindo Life will have a great time playing it.
Question: How to create Roblox Naruto game?
Answer: It is possible to create a Roblox Naruto game using Roblox Studio. It is worth keeping in mind that achieving this goal will not be easy and will likely take months to years.
You can check out tutorials on how to use Roblox Studio to get started. There are numerous tutorials available on YouTube that will assist you in creating a game from scratch. Once you've learned it, you'll be able to develop a Naruto-themed game or any other type of game you like.
Conclusion
Simply put, these Roblox games are a paradise for all Naruto enthusiasts. Not only do they cater to die-hard fans of the series, but they also provide a thrilling gameplay to those who are just getting to know the world of Naruto. Each game offers a unique experience, guaranteeing hours of entertainment for all.
My advice? Scroll through our list of options and try them all. You never know which one will become your new favorite. And if you're looking for more options beyond just Naruto, check out my lists of the Best Roblox Survival Games and Best Roblox Simulators, where you can discover other amazing games to play.
Recommended Reads:
The following are a few of the other articles which you can end checking out: