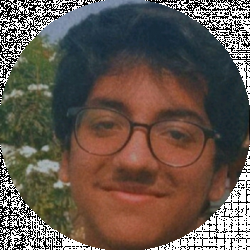 Latest posts by Nishant Thakkar
(see all)
One Piece, the manga and anime series created by Eiichiro Oda, is loved by fans worldwide, including myself. I find the series incredibly enjoyable to watch, as it follows the adventures of Monkey D. Luffy and his friends in their search for the legendary treasure known as One Piece.
With over two decades of running time and a massive fan base, it's not surprising that I, along with countless others, eagerly anticipate each new chapter and episode.
Due to its popularity, the One Piece series has been adapted into several video games across various platforms. On Roblox, I have seen a multitude of One Piece games that allow me to fully immerse myself in the world of One Piece and experience the story and characters in new ways.
However, the abundance of options available on Roblox makes finding the best ones a tedious process. It can be challenging to determine which games are truly worth your time.
I have compiled a list of top options to simplify things for you. So, don't waste any more time searching aimlessly; check out the following section to find the perfect One Piece game on Roblox.
Selection Criteria
According to me, the selection criteria for the best Roblox One Piece games are vital since they help you in the process of evaluating the games' quality and suitability. These criteria can basically be used as a guideline for analysis of the various games and determining the best fit for you.
Setting clear selection criteria can better inform you about the games you are considering and help you choose which ones to play. The following are the selection criteria I used to compile the upcoming list:
Gameplay: Gameplay is the primary selection criteria that I had considered to come up with this list. I have carefully tried out the different games and listed the ones that I felt provided the best gameplay so that you can have the most fun playing them.
Community and updates: I believe a game must have a good and active community to be enjoyable. Besides that, I noticed how frequently updates get made available so that you can try out constantly updated games that will provide you with new content.
Authenticity and uniqueness: Authenticity and uniqueness are two incredibly important factors. Authenticity is crucial when it comes to a game based on a popular franchise like One Piece. Additionally, I think that the particular Roblox experience should be unique in some way, offering something new and different from other games on the platform.
Overall player experience: The particular selection must provide an enjoyable and immersive experience. In my opinion, the player experience is one of the most critical aspects of a game, and if the game fails to deliver on this front, it simply isn't worth playing.
User-friendly: The paramount consideration I took into account was the user-friendliness of the game. Furthermore, I also evaluated its accessibility for novice players. Some games can be pretty challenging and difficult for beginners, making it hard for them to enjoy and understand the game entirely.
Apart from the abovementioned ones, I advice you to set your own selection criteria while choosing the games. This will allow you to filter through the available options and select only the games that meet your specific requirements.
On top of this, setting your criteria will enable you to prioritize certain features and attributes over others, giving you more control over the selection process.
Best One Piece Games on Roblox
A range of One Piece games is available on Roblox, and I had a fun time trying them out while aiming to compile them into a list.
These games span a variety of genres and provide a broad selection of appealing features, aesthetics, and more. In simple terms, they all strive to offer fantastic, distinct gameplay and incorporate elements from the well-known series.
There will be games based on the original story, some that are inspired by the series and others that offer a fresh perspective on the One Piece universe. Here are a few of the top One Piece games on Roblox that I recommend you all to try out: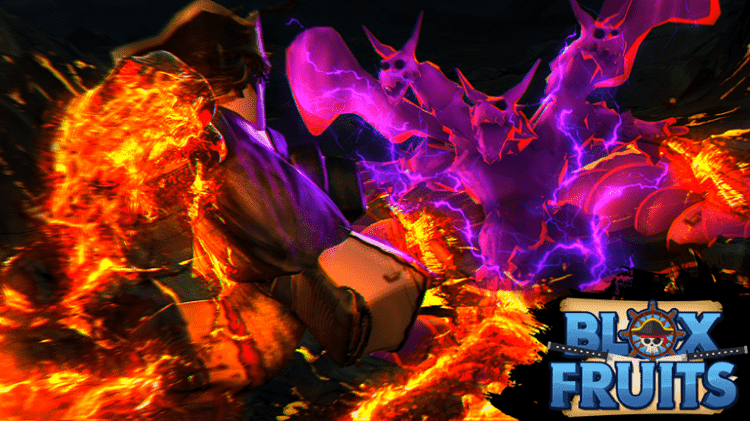 Developer: Developed by Gamer Robot Inc
Server size: 12 players on each server
Visits: Over 12.7 billion visits
Release date: Created on 1/16/2019
Favorites: Favorited by more than 6.45 million users
My top choice is Blox Fruits, a highly popular game on Roblox inspired by One Piece. It allows you to choose between two roles: Pirate and Marine, each with its own set of unique responsibilities and tasks to be fulfilled.
Beyond the core gameplay, the Roblox experience also offers a plethora of features that will keep you coming back for more. From leveling up and unlocking new abilities to exploring new islands and uncovering the game's mysteries, there's always something new to discover.
One of the things I appreciate the most about Blox Fruits is the developer's consistent efforts in updating the game with fresh content, events and other features. This keeps the game interesting and engaging, preventing it from becoming boring over time.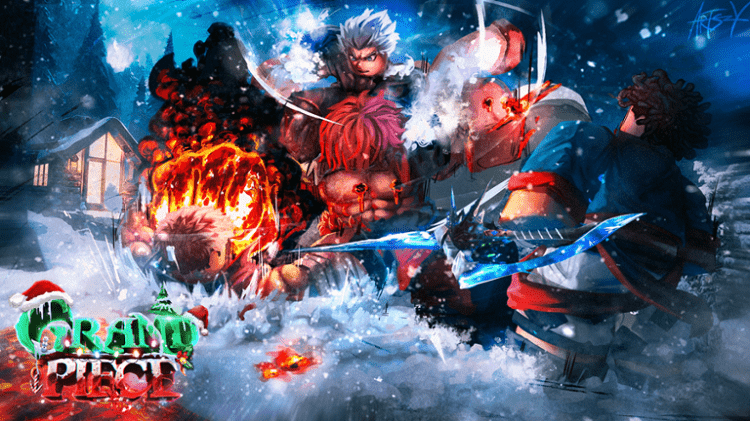 Developer: Developed by Grand Quest Games
Server size: Not specified (1 mentioned on official page, which is not possible)
Visits: Over 673.8 million visits
Release date: Created on 5/6/2018
Favorites: Favorited by more than 1.26 million users
Coming in at a close second on my list is Grand Piece Online, which is another excellent option if you are looking for a One Piece-themed game on Roblox. Since its launch in 2018, it has gained a significant following and continues to attract new players.
Grand Piece Online, similar to Blox Fruits, offers you a vast world to explore, filled with a variety of islands and other unique locations. The game's graphics are visually stunning and will surely give you an immersive and aesthetically pleasing gameplay experience.
As a result, I strongly suggest checking out Grand Piece Online. By doing so, you can immerse yourself in the world of pirates and become a legendary pirate today!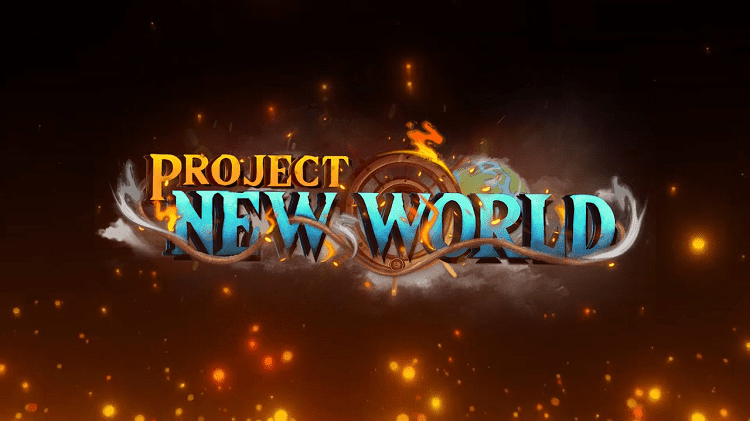 Developer: Developed by Holy Developers Council
Server size: 12 players on each server
Visits: Over 19.3 million visits
Release date: Created on 6/6/2021
Favorites: Favorited by more than 123 thousand users
You can dive into Project New World for an engaging experience and fantastic gameplay. In a similar manner to most One Piece games, you can select between two roles, i.e., Pirate and Marine.
It will keep you hooked as you explore and discover new treasures. However, to emerge as one of the top users, you will have to put in the hard work and grind to become stronger.
Also, as you collect the in-game currency and other items in the game, remember to use them wisely to speed up your progress. Don't be discouraged by its lack of popularity since Project New World is a gem of a game that I think is worth a try.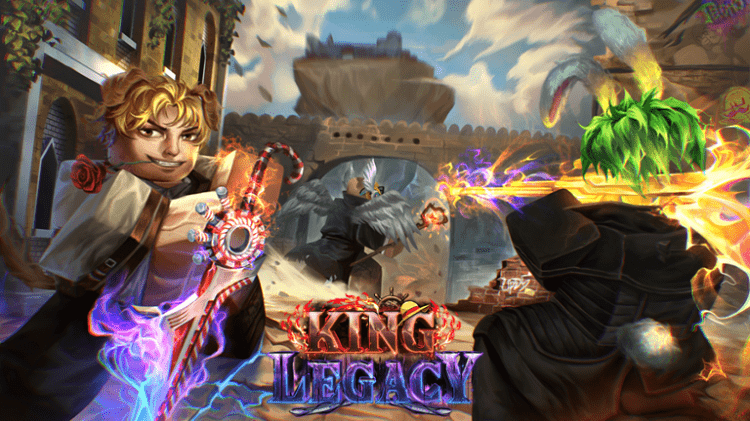 Developer: Developed by Venture Lagoons
Server size: 12 players on each server
Visits: Over 2.0 billion visits
Release date: Created on 12/17/2019
Favorites: Favorited by more than 1.81 million users
King Legacy by Venture Lagoons is a highly-regarded and well-established game on the Roblox platform. You essentially embark on an exciting journey to become the best pirate on the seas, with various quests to complete along the way.
I found the game's combat system to be pretty immersive, and you have access to a wide variety of unique swords to utilize in battle. Also, you will have to keep an eye out for Devil Fruits. They play a major role, and eating them could give you special abilities inside the game.
Overall, I highly recommend King Legacy to anyone looking for a fun time in the virtual world. Whether playing alone or with friends, you're sure to have a great time exploring King Legacy and building your reputation as a feared and respected pirate.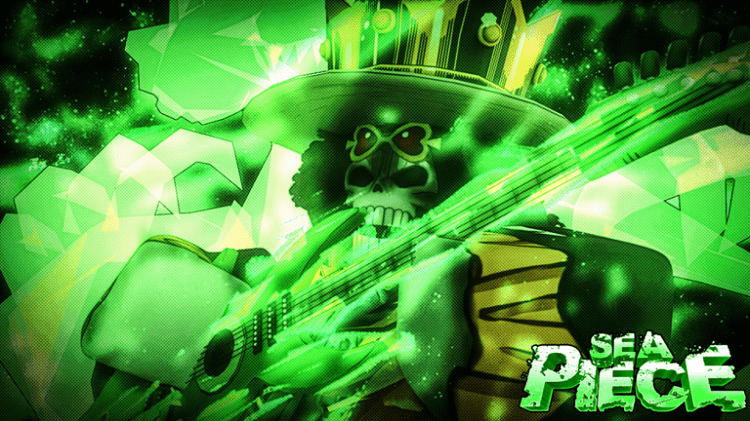 Developer: Developed by Mvngo DEV
Server size: 13 players on each server
Visits: Over 18.9 million visits
Release date: Created on 5/28/2022
Favorites: Favorited by more than 62 thousand users
Sea Piece is one of the newest Roblox One Piece games on the market and has rapidly gained popularity over the past few months. Since its release last year, the title's community has grown significantly and continues to expand day-after-day.
Whether you're a seasoned veteran of Roblox games or a newcomer looking for a fun new game to play, Sea Piece will cater to your needs. It is identical to many other One Piece-based games, where you travel through various islands, fight against enemies, and explore different locations.
I must say that the gameplay felt engaging, and it will surely allow you to fully immerse yourself in the world of One Piece and experience the adventure of becoming a pirate.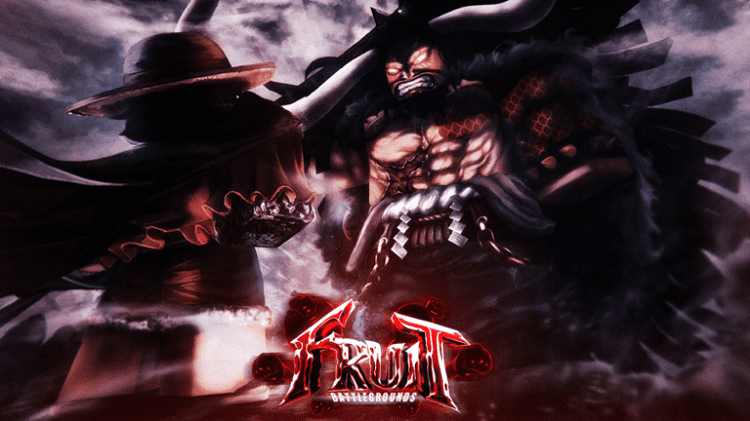 Developer: Developed by P O P O
Server size: 20 players on each server
Visits: Over 28.2 million visits
Release date: Created on 3/29/2022
Favorites: Favorited by more than 161 thousand users
Fruit Battlegrounds is a unique and exciting game with a vast world where you can engage in combat. To start playing, you must spin (open a chest) to randomly get one of the available fruits.
Once a fruit has been obtained, you can spawn onto the map and fight the other users. You can level up by gaining experience through battles, and as you reach higher levels, the game becomes progressively easier.
In my view, one of the key and most fun elements of Fruit Battlegrounds is the use of spins. Essentially, a spin is your only chance to obtain the rarest fruits required to access the most potent abilities. This adds an element of chance and excitement to the game as you strive to get the rarest and most powerful fruits.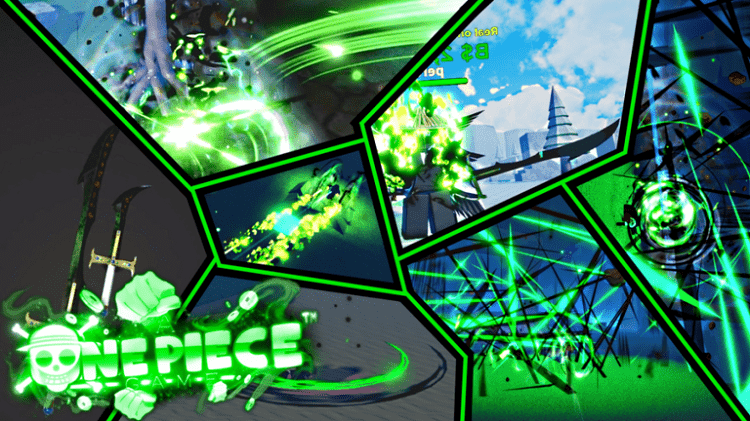 Developer: Developed by Boss Studio [ V.1 ]
Server size: 12 players on each server
Visits: Over 188.5 million visits
Release date: Created on 12/29/2021
Favorites: Favorited by more than 487 thousand users
A 0ne Piece Game, as the name suggests, is a game that aims to provide the best One Piece-inspired experience on Roblox.
Boss Studios have made an expansive world to explore and relish, filled with various islands, ships, and landmarks inspired by the One Piece universe. You can, accordingly, jump on the server and live the life of a pirate with your friends.
A range of character customization options is also prevalent, which I enjoyed as it enabled me to personalize the character according to my wish.
Moreover, the devs frequently introduce new codes that offer you special in-game goodies, which eventually help to enhance yourself in the game. I found the codes helpful as they helped me get a better start.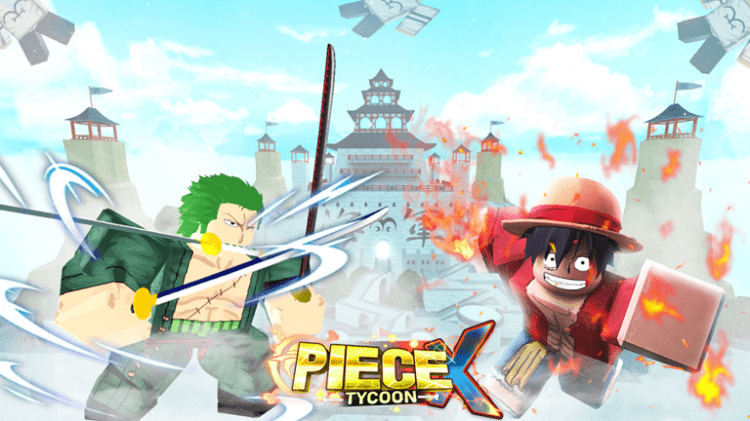 Developer: Developed by Playful Club
Server size: 6 players on each server
Visits: Over 7.5 million visits
Release date: Created on 6/1/2022
Favorites: Favorited by more than 37 thousand users
Piece X Tycoon, developed by Playful Club, is a one-of-a-kind tycoon game inspired by the beloved series One Piece. Despite its high-quality gameplay, it is a game that I believe is not given enough recognition. I highly recommend you try it and start your journey to build your tycoon empire.
It is worth noting that the genre may not be for everyone, but I must say it is quite captivating. Essentially, you can manage resources, build structures, and make strategic decisions within the game to help you grow your tycoon and become the ultimate pirate king.
With its unique blend of tycoon gameplay and the One Piece theme, I am sure that Piece X Tycoon will offer a fun and engaging experience for fans of the series.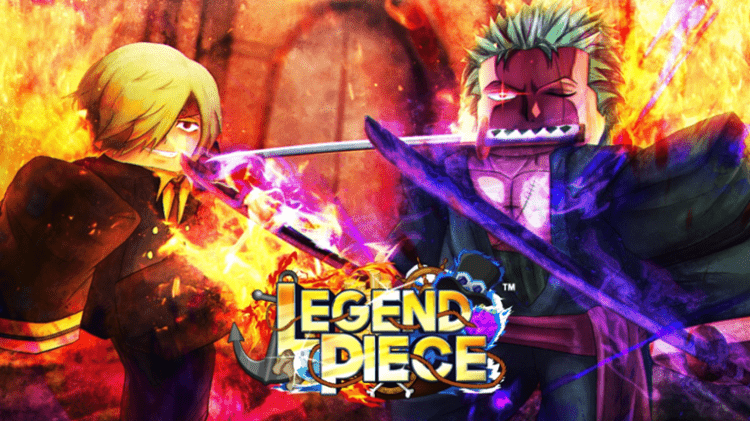 Developer: Developed by Impact Zone
Server size: 20 players on each server
Visits: Over 28.1 million visits
Release date: Created on 11/28/2021
Favorites: Favorited by more than 78 thousand users
Legend Piece is a game that follows a similar concept to most of the other Roblox experiences inspired by the popular anime/manga series One Piece. As in other games of this genre, you will have the opportunity to explore an open world, discover new islands and do more activities in Legend Piece.
The game's main goal is to become the strongest pirate with the highest bounty. You can achieve this by levelling up your character, defeating enemies, acquiring new abilities, and gathering powerful gear.
Getting used to the controls won't take long if you've played Blox Fruits and similar games. However, if you are a novice, I recommend trying the other games first, as they are considerably more polished.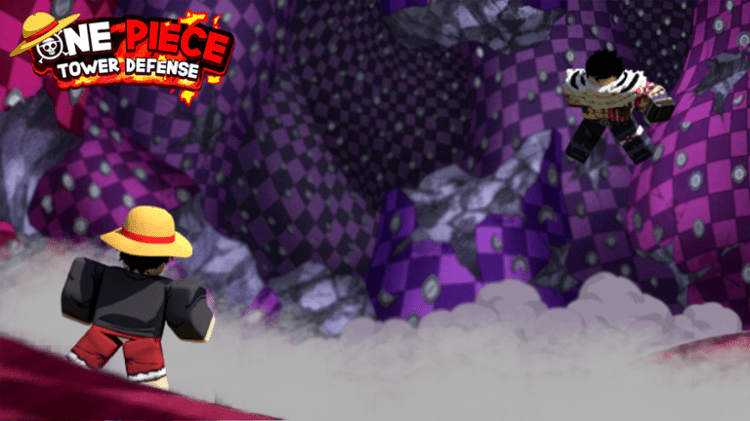 Developer: Developed by One Piece Tower Defense Studios
Server size: 23 players on each server
Visits: Over 3.5 million visits
Release date: Created on 7/8/2022
Favorites: Favorited by more than 12 thousand users
Tower Defense games may be considered a niche genre; however, One Piece Tower Defense stands out as one of the most exceptional games in its category. The Roblox experience seamlessly integrates elements of the popular anime with traditional Tower Defense gameplay, making for an incredibly captivating experience.
For those who may not be familiar with the mechanics of Tower Defense games, the objective is to survive successive waves of enemies by utilizing various units at your disposal. In One Piece Tower Defense, you can essentially use the characters and other elements from the One Piece universe as the units.
The only problem I faced was with the progression. It isn't easy to improve until and unless you put considerable time into the game. Regardless, you might not face the same problem if you are skilled in Tower Defense games and already have experience of the particular genre.
Honorable Mentions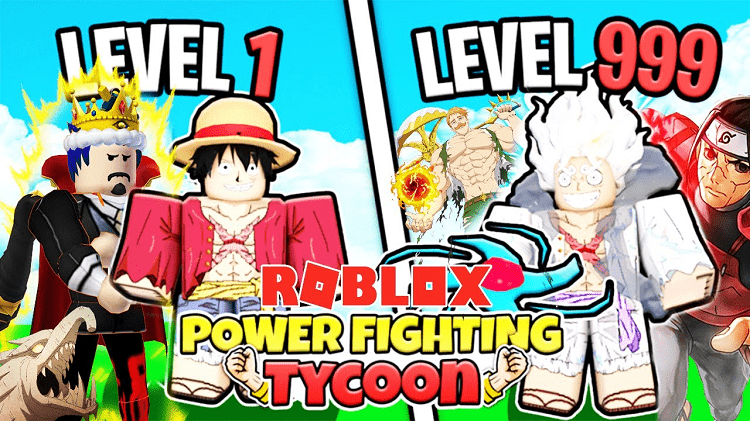 The games mentioned above were my personal favorites, but I also had the opportunity to try out a wide range of other games.
While these games didn't make it onto my list, they are still worth mentioning as they are excellent options for anyone looking for a new game to play.
These honorable mentions include:
A Piece
Power Fighting Tycoon
Ro-Piece
Da Piece
Master Pirate
Apart from these, the following are a few other anime-based games that you can end up enjoying:
Anime Adventures
Anime Fighters Simulator
Shindo Life
Anime Souls Simulator
Anime Weapon Simulator
All of these games provide a great level of entertainment and pleasure as well. It is always a good idea to try out different games and see which one you enjoy the most.
FAQs: Best One Piece Games on Roblox
Question: Which is the Best One Piece Game on Roblox?
Answer: The selection for the best game will boil down to individual preferences. If you ask my choice, I would say Blox Fruits is the finest One Piece game on Roblox. It has an incredibly active community, and the developers constantly work on bringing updates and new changes every now and then.
Besides the community and update aspects, Blox Fruits also offers a high level of fun, and I found it quite entertaining. Accordingly, my top choice would be Blox Fruits for those searching for the best One Piece game on Roblox.
Question: Which Roblox One Piece Game Should I Play?
Answer: When choosing a game, it is always important to explore all available options before deciding. This is the primary reason why I advise you to try out all the games I have listed above before settling on a particular one you end up feeling best.
Trying out all the available options will give you a chance to experience each game's different gameplay styles, graphics, and features, allowing you to make an informed decision. Moreover, you can compare and contrast various aspects of the games by trying out multiple games.
Question: What are Some Roblox One Piece Games with Codes?
Answer: Many of the games listed above, such as Blox Fruits, Grand Piece Online, King Legacy, and A 0ne Piece Game, feature a code system that provides you with the opportunity to acquire free rewards.
You can redeem such codes for in-game currency (Beli), items, or other bonuses that can enhance the overall experience.
To obtain the list of different codes, you are recommended to check the social media handles of the games. It is worth noting that codes are usually temporary and have expiration dates, so it is advisable to redeem them as soon as possible. Moreover, sometimes these codes are limited, and only a certain number of individuals can utilize them, so they are available on a first-come, first-served basis.
Conclusion
I hope the above list helps you select the best One Piece games on Roblox. As a fan of the series, I understand the importance of finding a game that truly captures the franchise's spirit and offers an exciting and engaging gameplay experience.
Ultimately, I would feel the best if you could find the perfect game you have been searching for. Apart from this, if you are interested in discovering more games on Roblox, you can check out my article on "Best Roblox Shooters." It will inform you with a range of shooters that will keep you engaged on your screens for hours.
Recommend reads
Here are a few recommended reads that you can check out to learn about other games: