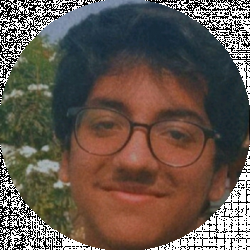 Latest posts by Nishant Thakkar
(see all)
Roblox is filled with a wide range of unique experiences that keep the community thoroughly captivated. The options are virtually limitless and cover a wide variety of genres, from Shooting to Role-Playing and so on.
The survival genre has gradually become one of the most popular and has grabbed a lot of attention. There is a multitude of Roblox Survival games available, each of which includes a large number of distinct components while sharing one similar objective, i.e., to survive.
Choosing the best game might be time-consuming due to the abundance of options accessible. If you're having trouble deciding on the Best Survival Games on Roblox, check out the section below for adequate information on the best options.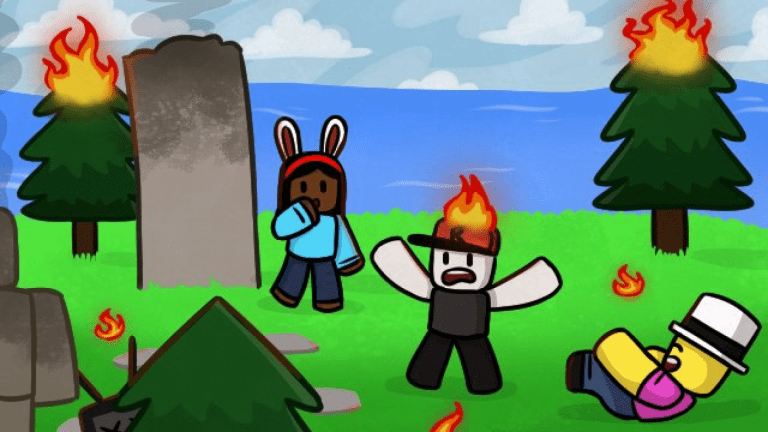 Selection Criteria
As I have already indicated, there is a massive variety of choices available. This makes it incredibly difficult to pick the one that is most suited to meet your expectations. In compiling this list for you, I carefully considered several factors, including those listed below.
Popularity (total visits):

 It is not correct to assume that popular games are the best. However, it is also true that all popular games are good in some way or another. So, the total number of visits can be used in a roundabout way to figure out which games are among the best compared to the other alternatives.

Complexity:

 Complex games with a multitude of actions are something that only skilled players enjoy. However, most people, including you and I, favour simple and enjoyable games. Accordingly, I have compiled a list of survival games that are not overly complicated and fun.

Graphics/Visual elements:

 Visual elements and how the game appears as a whole are among the considerations I examined before picking up the list. Although having poor visuals isn't always bad if the game is compelling. Nevertheless, most individuals prefer a pleasant visual experience.

Other than the factors mentioned above, I also took into notice other things such as the overall gameplay features, number of active players and more while coming up with the list. 
Best Roblox Survival Games
Survival games on Roblox are among my personal favorites, and I find them pretty intriguing. Each experience can be further categorized under various genres, such as horror, fighting, and action, depending on the overall gameplay they offer.
We are all spoiled for choice because of the wide variety, and choosing a particular one isn't easy. Listed below are the best Roblox Survival games according to my opinion: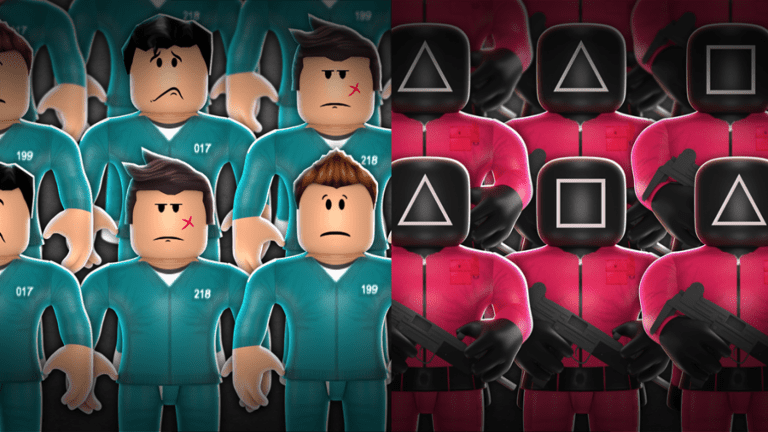 Developer: Developed by Trendsetter Games
Server size: 55 players on each server
Visits: Over 1 billion visits
Release date: Created on 9/24/2021
Favorites: Favorited by more than 1.8 million users
Squid Game is at the top of my list, and it is a really interesting game that I strongly suggest every one of you try out at some point. This experience is simply a Roblox adaptation of the famous Korean show, which most of you will already know about due to its widespread popularity.
Primarily, your objective is to survive the different games, such as Right Light, Green Light, and many others. The winner of the competition is eventually determined to be the last person standing who is successful in overcoming all of the challenges.
Natural Disaster Survival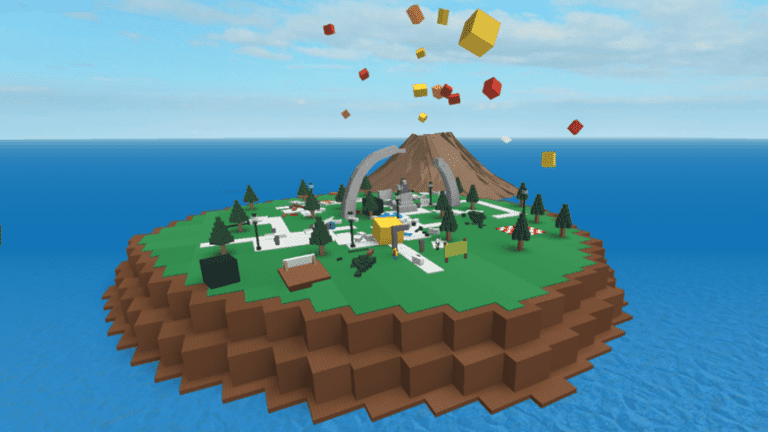 Developer: Developed by Stickmasterluke
Server size: 30 players on each server
Visits: Over 2.1 billion visits
Release date: Created on 3/28/2008
Favorites: Favorited by more than 9.3 million users
Natural Disaster Survival is an entertaining spin on the ever-popular Survival genre, and it is perfect for fans who are looking for new options. I had a lot of fun playing the experience, and its overall premise sometimes gets pretty amusing.
The name of the game should give you some indication as to what the "survival" component entails: surviving a variety of natural catastrophes. The following are the different disasters you can end up facing:
Flash Flood

Earthquake

Blizzard

Meteor Shower

Tsunami

Fire

Acid Rain

Sandstorm

Deadly Virus

Thunderstorm

Volcanic Eruption

Tornado
There are also loads of maps, which provide you with more variety so that the game doesn't end up monotonous. 
Evade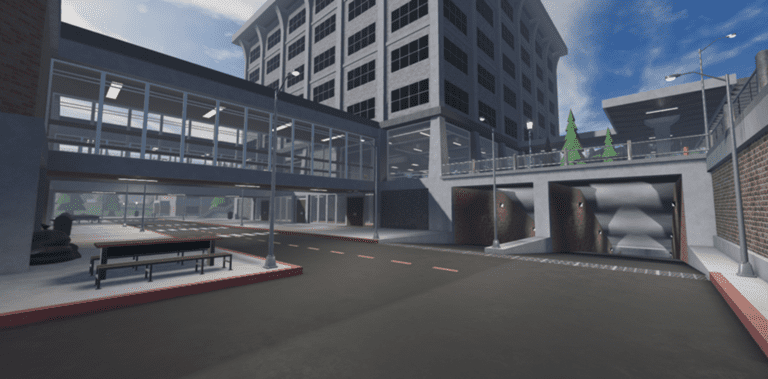 Developer: Developed by Hexagon Development Community
Server size: 15 players on each server
Visits: Over 1.2 billion visits
Release date: Created on 6/10/2022
Favorites: Favorited by more than 2.3 million users
Evade occupies the next position and is another great survival game available on Roblox. Within the experience, you and the other players are pursued by a number of Nextbots that are modelled on well-known characters/personalities. You will have to avoid them for the duration of the round, which is three minutes. 
Later on, based on how well you perform in the game, you will earn in-game currency. The currency can subsequently be utilized to buy a variety of distinct items from the store, which can help you perform better in future rounds. 
I found it a little difficult initially, but you can get accustomed to it after a few hours of gameplay. 
Survive the Killer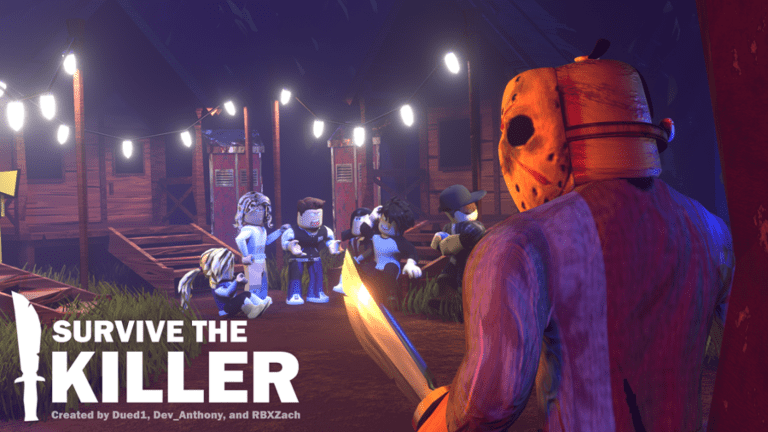 Developer: Developed by Slyce Entertainment
Server size: 13 players on each server
Visits: Over 1.4 billion visits
Release date: Created on 1/6/2020
Favorites: Favorited by more than 3.1 million users
Survive the Killer is a simple yet entertaining game you and your friends can immerse yourself into. This game doesn't feature many complex aspects, and you're essentially divided into two roles: Killer and Survivor.
In each round, one participant is chosen to be the Killer, whereas the rest become the Survivors. The former has the objective of killing all the participants to emerge victorious. On the other hand, the Survivors must hide and escape if they wish to win.
My time spent playing the game was pleasant, and as a result, I have no hesitation about recommending it to others.
Apocalypse Rising 2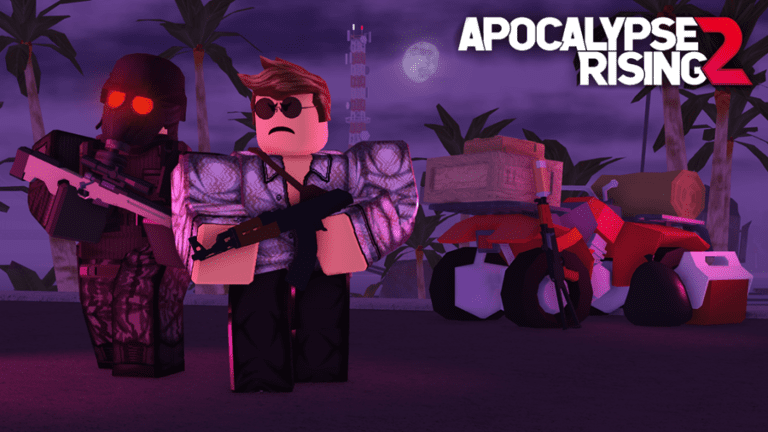 Developer: Developed by Dualpoint Interactive
Server size: 30 players on each server
Visits: Over 27.5 million visits
Release date: Created on 6/11/2017
Favorites: Favorited by more than 410 thousand users
Apocalypse Rising 2 is a fairly popular open-world survival game and is the successor to the original Apocalypse Rising. Inside the specific experience, you will encounter the undead (zombies) as well as other gamers who are have the same goal as you – SURVIVAL.
A few aspects of the experience may originally seem puzzling to newcomers. I myself had to take a while to wrap my head around the different consumables and accessories due to the wide variety that is accessible. 
Another significant facet of the game is that the map is enormous. This provides you with a substantial amount of space that you can explore.
Build to Survive!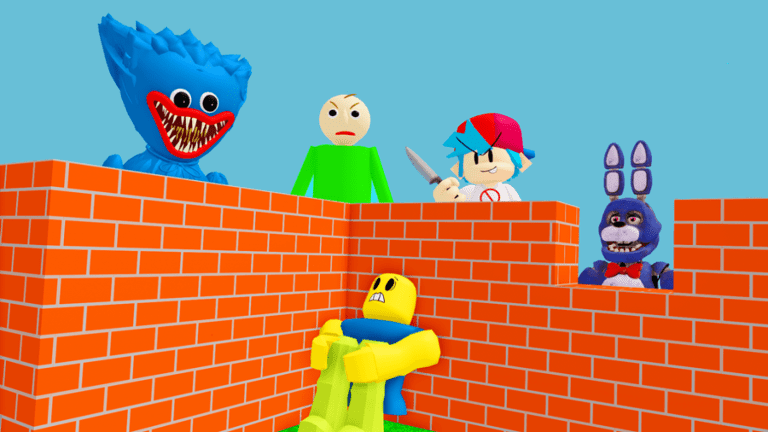 Developer: Developed by Survival_Games
Server size: 6 players on each server
Visits: Over 194.7 million visits
Release date: Created on 8/14/2021
Favorites: Favorited by more than 322 thousand users
Build to Survive has become a well-known experience on Roblox, and you would have likely seen a number of popular content creators and YouTubers playing it. The game's idea is simple and easy to grasp, which is why so many individuals enjoy it.
If you are unsure what to do, you must essentially protect yourself from the killers by constructing a base. Surviving will give you cash that you can eventually use to buy weapons and a variety of other items to make your base even better. 
At first, I struggled to construct a strong base. However, after a few rounds, I picked up on the basics, i.e., to build upwards. 
All of Us Are Dead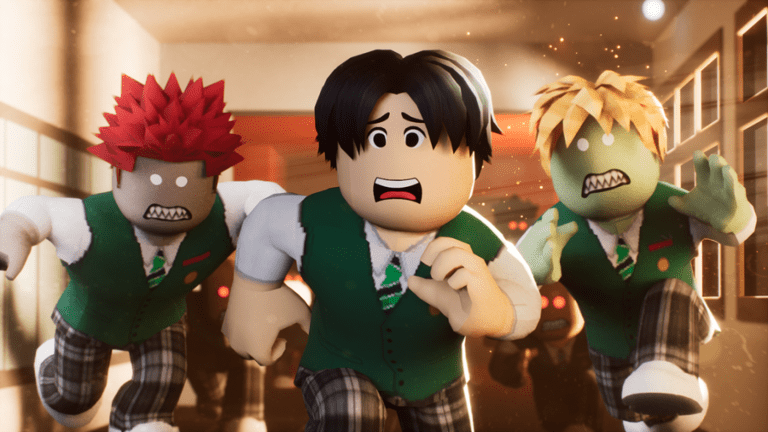 Developer: Developed by Ranimated
Server size: 8 players on each server
Visits: Over 30.8 million visits
Release date: Created on 5/29/2022
Favorites: Favorited by more than 186 thousand users
Similar to Squid Game, All of Us Are Dead is one more Roblox Survival experience to be derived from a television show. The game's premise is to stay alive for as long as possible during an outbreak of zombies by using the weapons you get as you play.
I recommend trying this out with some of your friends since playing the game with others is more enjoyable than I found it is playing alone. Also, three difficulty settings are available for those looking for a challenge: Normal, Hard, and Apocalypse. The higher the difficulty, the better the rewards you receive. 
Survive and Kill the Killers in Area 51!!!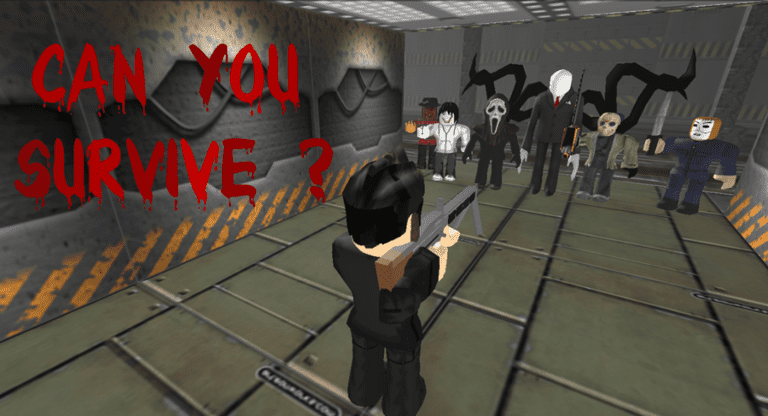 Developer:

 Developed by homermafia1

Server size:

 99 players on each server 

Visits:

 Over 1.3 billion visits

Release date:

 Created on 4/30/2014

Favorites:

 Favorited by more than 3.3 million users
Survive and Kill the Killers in Area 51 is a horror survival game based on the Area 51 theme. The concept of the experience cannot get any more straightforward, and all you have to do is survive within the facility using all the weapons. 
There is a decent choice of firearms, and you can further improve them with Pack-A-Punch, which you might recognize from Call of Duty. You are also presented with many exciting game modes, including Classic, Killer, and Juggernaut. These can keep you engaged for hours at a stretch.
I favour the Classic game mode over the other two modes since they are both PvP.
3008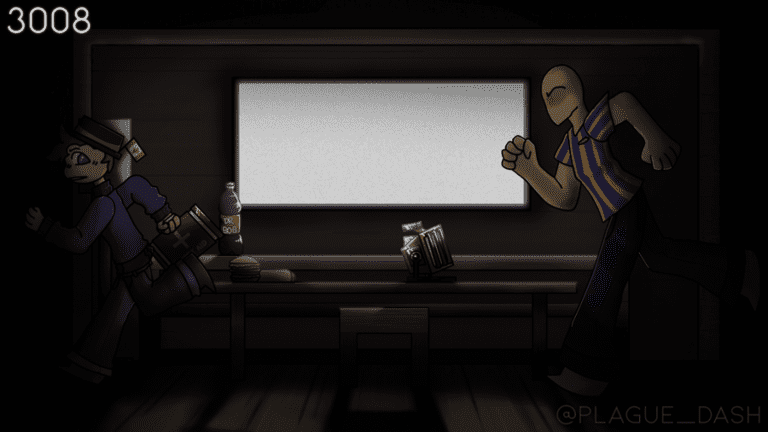 Developer:

 Developed by uglyburger0

Server size:

 16 players on each server 

Visits:

 Over 1.2 billion visits

Release date:

 Created on 1/20/2019

Favorites:

 Favorited by more than 3.5 million users
3008, also known as SCP 3008, is an excellent example of the survival horror subgenre, and it gets pretty spooky at times. The game's narrative takes place in an infinite IKEA. The objective is to survive each night while fending off the different kinds of humanoids.
You have access to many items, and it is up to you to use them wisely to fortify your base and protect yourself from the nameless monsters. Additionally, I'd like to add one more thing from my end: you should be prepared for jump scares.
Those Who Remain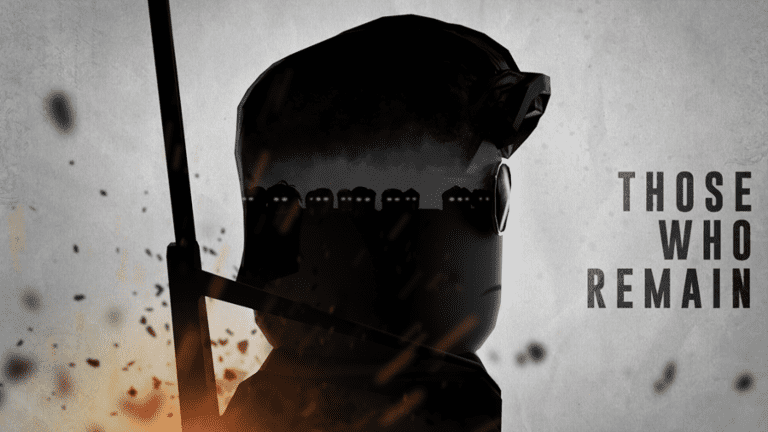 Developer:

 Developed by Peak Development Studios 

Server size:

50 players on each server 

Visits:

 Over 75.5 million visits

Release date:

 Created on 8/24/2016

Favorites:

 Favorited by more than 880 thousand users
If you're looking for a fast-paced survival game, Those Who Remain is the game for you. Your primary goal is to use the large array of guns to survive waves of infected enemies (zombies).
You have multiple shotguns, snipers, sub-machine guns, pistols, and melee weapons, at your disposal. These can be acquired using special credit that you may get through missions and eliminations. 
Once you make it through the first wave, you will go to the second, which will be even more difficult. The game will only end if you are eliminated or when the last wave expires. After you and your buddies get the hang of Those Who Remain, you can play it for hours without getting bored.
Honorable Mentions
The selections mentioned above are great, but we must never stop exploring for alternative options. According to my point of view, the following are some other options that are worthy of your consideration:
1) Trident Survival 

2) Survive Jenna The Killer! 

3) Project Delta

4) Tsunami Disaster Survival 

5) The Floor Is LAVA!
These honorable mentions are fun to play, and they have the potential to keep one entertained for a significant amount of time.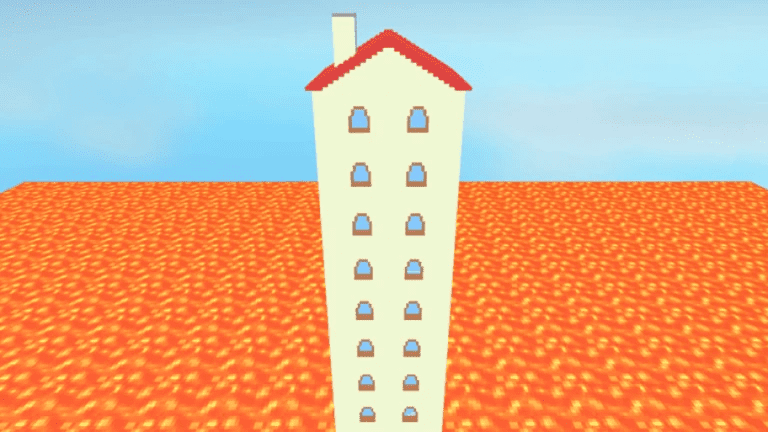 FAQs – Best Survival Games on Roblox
Question: What is the best Roblox Survival Game?
Answer: It could be challenging to decide which Survival game is the best owing to the sheer number of options available. In addition, considering everyone has unique tastes, there is no exact answer to this question.
However, if I were forced to pick only one of the options, I would go with "Evade" because of how engaging and well-made it is. On top of this, the game also boasts a highly active community, making it easier to make friends. 
Question: Which is a good Survival Roblox Game to play with friends?
Answer: I recommend "Survive the Killer" as a fun option for group play if you're looking for a new game to enjoy with your friends. The rounds are short, exciting, and entertaining, keeping you all engaged for hours.
"Apocalypse Rising 2" is another experience that I would strongly suggest you have a crack at due to the extensive number of unique elements that it provides. 
Question: Why was Roblox Survivor Deleted?
Answer: Roblox Survivor was a really popular game a few years ago, and it was extensively played. However, it was taken off the platform in September 2020 owing to a DMCA violation. The makers then released a sequel titled "Outlaster," with a similar concept.
Conclusion
The purpose of this list is to provide a guide to some of the best Survival Games that you can find on Roblox. By the time you've finished reading it, you should have a solid idea of the finest experience you could end up trying.
You can also browse more articles on our website to learn about other popular games on the platform, related merchandise, etc. For example, check out the "Best Roblox Shooters" article to discover the best Shooters you can play.
Related read: