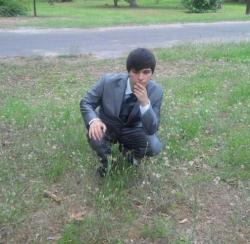 Latest posts by Cody Perez
(see all)
When it comes to the greatest Roblox games of all time, few can ever demand the sort of popularity and success as Piggy. Piggy has the unique position of being a horror game built for kids for whatever reason. Setting aside the controversy of that fact, Piggy remains one of the best games in all of Roblox. To this point, Piggy has no end of various merch items, as you will see in this Piggy merch guide.
From shirts to hoodies to posters and so much more, Piggy has countless different items for fans to purchase in the real world. The best part about the game is its strong lore and characters don't have to remain in the experience alone. Players can show their passion for the Roblox game through the use of these merch items. I know I have plenty of loved ones who like to share their love of Piggy with the world, and I am going to help you join them in doing the same with this Piggy merch guide.
Bottom Line Up Front
Piggy merchandise items include a variety of different real-world purchasable things. You can find the complete list of all of the different categories of merch items for Piggy below in case you're in a hurry:
Hoodies
Hats
Shoes
Accessories
Figures
Buildable Sets
Plushies
Backpacks
Posters
Stickers
Within these various categories, there are many different designs and types of items for you to look into. Various online and in-person retailers offered Piggy items for you to purchase, including an official merchandise store.
Tips
Before we dive too deep into the various types of items you can buy for Piggy, let's take a look at some of the tips I have learned over the years when it comes to purchasing merch items:
For starters, I recommend narrowing your search for merch to the specific category you or your loved one is interested in. For example, suppose the person you're buying for already has several Roblox t-shirts of other experiences. In that case, it might be good to buy them a shirt themed after Piggy instead of looking into other items.
Do your research about what your loved one likes about the game. If there are certain characters, for example, that they are a fan of, this is worth noting since you may be able to find items specifically themed around that character.
Don't just settle for the first items that you find online. Be sure to check out other sites, compare, and see which store has the best deal for that particular item. After all, some stores sell the same items or designs.
A quick note about the Piggy official store: it is a fantastic resource for all of the various official items sold in collaboration with the Roblox game developers. However, the pricing on that site may be higher or not as appealing as some other retailers. Chances are, those items may be available elsewhere, too. I like to use the official store as a guide for what things I can find for the game.
Lastly, I like to put items together as a bundle of gifts. For instance, I might pair a hoodie with a t-shirt and some shoes together for a full fully-themed outfit for a gift. Other possible bundle ideas include finding a poster, some stickers, and maybe even a keychain that all go together. This is one way to bring together some relatively cheap-themed items for a memorable gift.
All Types Of Piggy Merch Explained
There are many different types of items that you can buy officially for Piggy. Some of them are wearable items, such as pieces of clothing, while others are purely decorative pieces for a room and so on. Below, you'll find the complete list of various categories of official merch items you need to know about. Let's get started!
Clothing
One of the largest categories of items is the clothing section. Many Piggy fans, especially younger audiences, like to show off their love for the game through their various real-life outfits. Thankfully, there are plenty of choices here to spoil you with. I've broken down this particular category into the different pieces of clothing you can find for the game.
Shirts are the go-to for many fans of the Roblox experience. Plenty of themed shirts feature various characters, including main protagonists and even some of the killers, letting players showcase who their favorites are.
To help you out, I provided a couple of different shirts that you should keep in mind if you wish to go down this route.
First off, we have this Join Us shirt. What I appreciate about this shirt is that it features several of the killers that you encounter in the game itself. Though you can only see the silhouettes of most of the killers, this only adds to the spooky vibes that the shirt and the game itself give off. Some parents may not be a fan of how creepy the shirt is, but it's an excellent choice for those who will allow their kids to wear it.
If that last shirt wasn't creepy enough, the next one might be. This second shirt features the titular Penny Piggy herself in all of her horrifying glory. The two-toned nature of the shirt, with the red on one side and the black on the other, offer this unique dissonance, spotlighting the disturbing mental state of the most famous Piggy killer. Again, it's certainly not for everyone, but fans of the horror aspects of the game will love this cleverly designed shirt.
Another excellent shirt idea is this choose your survivor one. In this shirt, we can see six different survivors you can play as in the game itself. The chibi style of the characters is a welcome change of pace without sacrificing the precise detail of their various outfits and unique features—bonus points for the numerous different shirt color options you can pick from.
2. Hoodies
Hoodies may not be as commonly worn as shirts are, but it's still a fan favorite clothing item for many kids, even when it isn't necessarily cold outside. One example of a fantastic Piggy hoodie is the killer faces hoodie.
Honing in on nine different killers in the game is an intelligent choice, but the added chibi 2D style helps keep this somewhat lighthearted compared to other clothing items. There are many different color options for this one as well.
Another hoodie is this ridiculous depiction of Georgie Piggy taking his frustrations to the gym. The over-exaggeration of his muscles and the ginormous weights he's lifting is so goofy. I appreciate how comedic the tone of this hoodie is, showing off love for the game's lore without carrying so much of the horrific baggage that comes with it.
For the third hoodie I recommend, I can't help but address the most famous map in all of Piggy. The carnival map is an unforgettable ride through one of Roblox's most iconic locations.
The game developers know this, too, which is why this hoodie features the haunted carnival in the background with a couple of the killers waiting for you to dare to enter. There are some cutesy aspects to it to offset the crazy, which only helps the hoodie get the attention of anyone who's played the game before.
3. Hats
When it comes to hats, there are a couple of different types you can find. There are the typical caps but also beanies, depending on the preference of the player. For instance, there is this Piggy baseball cap. To its credit, there's not a lot going on in the hat itself, but you at least have the Penny Piggy face plus the attractive color scheme of maroon and gray.
Also going for a maroon and gray color scheme is this beanie. It's essentially the same as the baseball cap, but in beanie form; however, I appreciate that it at least tries to shake things up with the stitch-style face and game logo.
Admittedly, these hats are rather plain. You can take these design ideas to an independent party and have them create custom hats that featured the favorite colors of the player, for example. This works for some of the other clothing items, too.
4. Shoes
One of the least common clothing items you can find for Roblox games is shoes. Shoes have a few different types, including slip-on, sandals, sneakers, etc. Though there are few official shoes, I'm a massive fan of these infected Piggy converse shoes.
They are hightops, going past the ankles, which is already a unique touch. They also have the light blue, black, and white aesthetic, which is subtle but lovely.
Shoes benefit the most from custom designing just because there aren't many options, and the few that do exist may not appeal to everyone. You could buy some of these officially licensed shoes from the Piggy store or elsewhere but don't be afraid to seek out your own creations.
An example of the possible shoes you could buy include these official Penny Piggy slippers. These are slip-on shoes, so they'll be popular with kids who may not know or want to tie their shoes. They are comfortable slippers that are nice for hanging around the house and relatively cheap for licensed shoes.
In addition, there are custom Piggy shoes like these. Take these as an example of what you could do with your own shoes. They took some simple Vans shoes and then attached the image of Piggy to them with the Roblox logo. This is something that any custom design shop could easily do and perhaps even better.
5. Accessories
To complete your themed outfit, accessories are the final touch. These can include a variety of items, but the ones I would like to focus on the most are keychains. They're not the most traditional accessory item, but keychains can hang from your pocket or backpack to add that subtle but motivational touch to your outfit.
For example, we have this Piggy fanny pack bag. Not sure how many kids wear fanny packs these days, but the utility of these makes them worthy of a mention alone. They wrap around your waist and let you store whatever smaller items you need in there.
Accessories vary greatly in possible items, so there are even other accessory items like keychains. Though there are no official keychains sold through the Piggy store, there are plenty of third-party sellers who make and sell keychains of varying quality.
One such example of this is this collection of clips from GameStop that include various Piggy characters that can hook onto your backpack and light up.
If I had to pick a single category that is the most popular out of all Piggy merch items, it would be toys. Figures, plushies, and buildable sets are an amazing way of translating a Roblox game into the real world. Video games are undeniably impressive, however, there's no doubt that kids should enjoy and benefit from real-life play as well. Since it can be challenging to get gamers to turn off their smartphone, tablet, Xbox, or computer, offering toys based on the game they love is one way to circumvent that issue.
Figures are amongst the most common toys you'll find. These action figures bring the Roblox characters into the real world, promoting imaginative play in the process. At the same time, figures are also favorite toys for their collectibility nature, appealing to younger and older players at the same time.
An example of Piggy figures is the Friendly Robby one. This particular killer has a notable design that isn't nearly as nightmare-inducing as some of the other ones, with its gray metallic shape and glowing blue eyes. This makes it a little bit more appealing than some of the creepier figures while also granting you some DLC in the process.
The Frostiggy Ultimate Bundle is another example of what the Piggy merch is capable of. This massive set includes Frostiggy and tons of other items to go along with the killer. All of them have that icy blue design to them that go so well together, giving you a full play set with these figures in a single (rather expensive) package.
For those looking for more collectible, smaller items that you aren't wanting to necessarily play with, there are also some mini figures. These are there for the primary purpose of collecting rather than just playing with them. This four-set comes with four of the most iconic killers and characters from the entire Roblox game for a relatively reasonable price.
2. Buildable Sets
Buildable sets work the growing mind of younger Piggy fans in such a brilliant way. These sets include some of the fan-favorite locations from the game itself, allowing the player to you create their own unique moments in the real world.
There's also a complexity and interactivity to these toys that can substitute for moments when a kid might not be allowed to actually play the game itself. Of course, this is one toy area where some parents may have issues since the game locations are rather creepy, such as the carnival and the like.
On the lower end of the buildable sets, there are items like the single-figure ones. These sets come with a single figure and a buildable area that is themed around them. The buildable set might be rather small, but it is at least similar to the various maps that you can visit in the game itself.
On the other end of the spectrum are the massive buildable sets. These are usually meant to be more premium items that more accurately show off a particular map from Piggy. One of the best examples of this is the brilliant Carnival Deluxe Set which features a whopping 356 pieces for you to assemble and a finished product that is representative of the infamous Carnival map.
Plushies aren't necessarily toys you're meant to actively play with, but they are some of the most comforting Roblox items you can purchase. Notable for their usually soft exterior and sometimes larger size than action figures, plushies are collectible companions that can be a friend, collector's item, toy, or even anxiety reducer.
One of the best plushies is the Officer Doggy one. It features not only one of the best characters in the Roblox game but in a cutesy, fluffy way that is far tamer than other plushies that feature killers and the like.
Another plushie that players may want to get is the Metal Piggy plush. This one is soft and cuddly if you don't mind sleeping next to a killer. It features a metallic-style plushie with a nice recreation of the killer, red eye, and all.
Lastly, another example of the plushies you can get for Piggy is the DoughMigos super squishy plushies set. This is a series of plushies you can buy that include numerous different ones for you to collect over time. What is interesting about these is that they are large enough but only feature the head of the killer, rather than the entire body.
Backpacks
Going to school can be tough, but the best way to alleviate issues there is to find friends with common interests. Your backpack is one way to discover what someone likes, so, though there are a few official Piggy backpacks, they can be crucial for a kid to show what they're passionate about at school and even make friends. They can also help a kid feel individualized and unique.
There are two main backpacks that are officially sold, and the first of these is the Piggy Face backpack. This one features the face of Penny Piggy herself, but in the twisted killer form that she becomes. Her face is on the top half of the backpack while the bottom half features the logo with a red background. A little creepy but not too terrifying.
On the other hand, the much creepier and more alarming backpack is the Zompiggy Face one. This one features the horrifying zombie version of Piggy with its decaying face. The backpack color is different, too, with a greener top half and a brown bottom half.
Admittedly, that is it when it comes to the official Piggy backpacks. The benefit is that you can take some of the characters or faces that you like, such as may be Clowny for instance and send it to a custom company that can then turn that into a custom backpack for your kid to wear to school and the like.
Posters
Your bedroom is your sanctuary and the place that should reflect you the most. One of the best ways to show your love for all things Piggy is to hang up some official posters in your room that show off some of your favorite characters and killers. Many posters range in size and even the materials they use, including some even metal posters that exist.
The best example I have for you in this particular category is this Zizzy Roblox Piggy poster. It looks like someone took their own or someone else's fan art and turned it into a poster. The art itself is fine, featuring a 2D highly stylized version of the fan-favorite Zizzy character that is human now, rather than an animal person, on a blank white poster.
The white poster background is a bit unfortunate, which is an example of why I prefer to recommend players simply make their own posters. Perhaps find some official key art for Piggy, download it, and submit it to a poster-making company to build out a special poster for you that is exactly what you want it to be.
Stickers
Stickers are like posters in that they are decorative items that you don't necessarily wear but stick onto items but they differ in a few ways. For one, stickers are much smaller and they are more flexible than posters, allowing you to attach subtle images of your favorite Piggy characters to your backpack, folders, notebooks, car, and so on.
One of the larger examples of a sticker is this wide jumbo Piggy Face sticker. It features Penny Piggy's face in a five-inch sticker that you can put on whatever item you want. Given the large size of this sticker, it might be best on a backpack or some other larger item that will do it justice.
Then there are smaller Piggy stickers like this 50-piece set that features a vast number of tiny stickers to choose from. Stick them all over your binders so that your classmates at school will know that you love this game.
FAQs – Piggy Merch
Question: What is the best Piggy toy? 
Answer: There are far too many toys to choose from when it comes to Piggy but one of my favorite figures is the Friendly Robby one. The metallic, sleek design of the character is great plus you get some DLC for the game with it.
Question: Are there Piggy pillows? 
Answer: Yes, there are a couple of unofficial Piggy pillows you can buy online. Honestly, though, they aren't the best, which is why I didn't include them here and waste your time. If you are set on a Piggy pillow, I recommend going through a custom company to design your own pillowcase.
Question: What is the best Piggy plush? 
Answer: The best Piggy plushie, in my opinion, has to be the Officer Doggy plushie that I mentioned in the above post. It's adorable and a nice representation of the Piggy character without carrying the weight of the more horrific characters.
How To Get Better At Piggy
Piggy merch is the single best way to show off your love for this Roblox game in the real world. Shirts, shoes, posters, stickers, and so much more are some of the best ways of showing your love for the popular horror Roblox game. However, that only does you so much good in the real world.
One of the best ways to show your passion and experience in Piggy online in the actual game is to get better at it. Piggy is notably one of the harder Roblox horror games out there, especially if you are playing just a normal human. Thankfully, we've previously broken down the gameplay and how the game works in its entirety so that you can learn more about how to play Piggy and get better at it.
Recommended Reads: