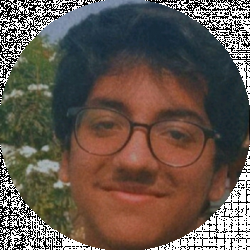 Latest posts by Nishant Thakkar
(see all)
One of the things I love most about Roblox Simulator Games is the feeling of endless possibilities. With so many different scenarios and roles to choose from, the options are truly endless. And with the ability to play and interact with friends from all over the world, the social aspect of these games only adds to the excitement.
You may choose from a wide variety of simulator games conveniently located on the platform and give them a try. The extensive diversity guarantees that the content does not seem repetitive and gives you something fresh to test out constantly.
In the event that you are looking for the most enjoyable Roblox Simulator Games, I have you covered. This article presents a comprehensive rundown of the best possible experiences for you.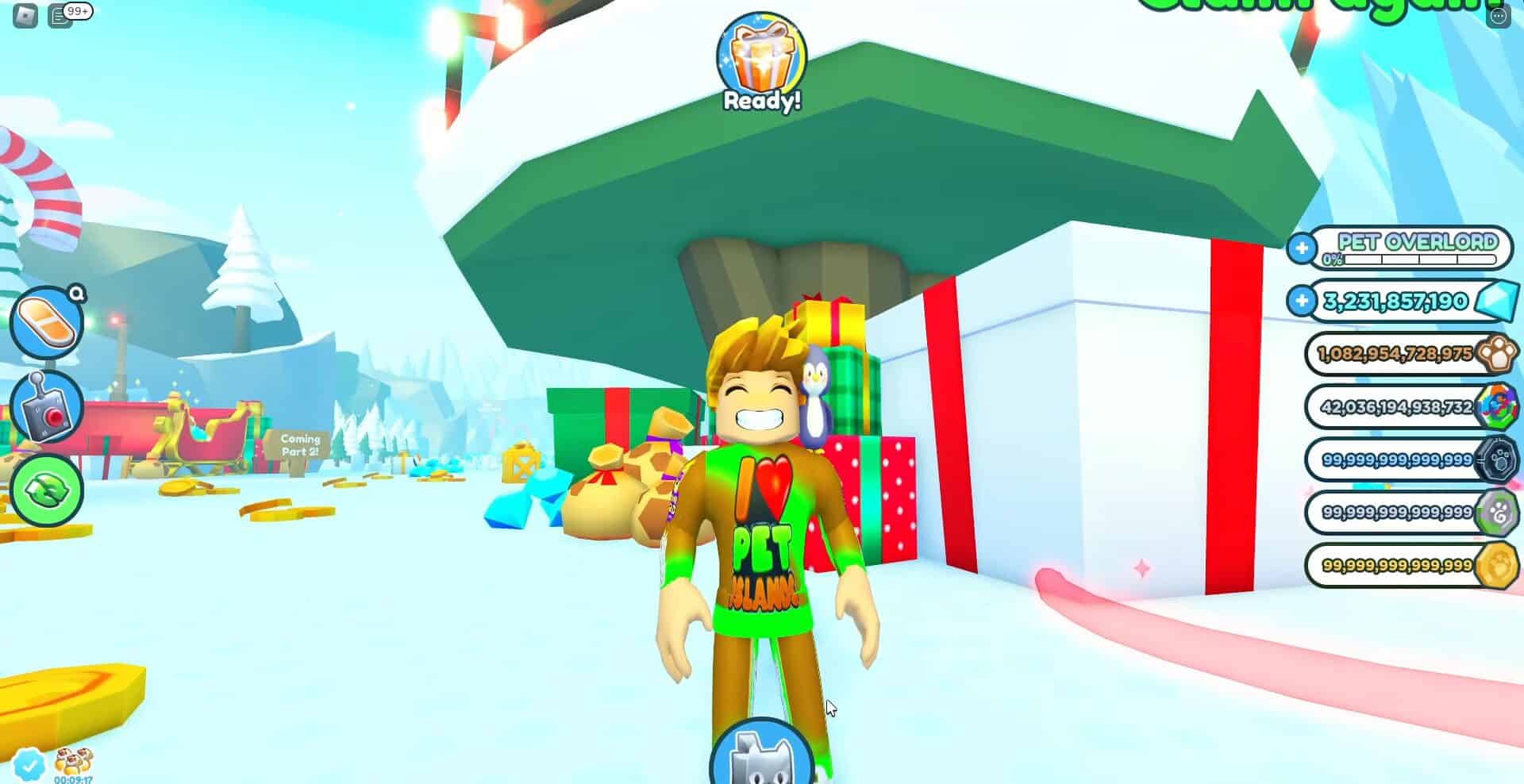 Selection Criteria
It's essential to carefully consider various selection criteria when choosing games. This can help ensure that the selected games are engaging, enjoyable, and appropriate for their intended purpose.
The following is an overview of the various aspects that I took into account when selecting the video games to be included in the forthcoming list:
Gameplay: A critical aspect of determining the best Roblox Simulators was to determine whether or not the gameplay was fun and engaging. To ensure that you enjoy playing them, I have chosen those games that I think provide a unique and enjoyable gameplay experience.
Quality: I thoroughly examined each game to determine its overall quality. A few specific aspects that I noticed were how well the simulator was designed, how smoothly it ran, and whether there were any bugs or glitches present.
Updates: I had to consider one more crucial factor: how often the game was updated. Those which are often updated will keep you interested for longer because you can try out new things all the time.
Innovation: There are so many games out there, and sometimes they all start to look and feel the same. In light of this, while making my selections, I made care to prioritize games that bring something fresh or unique to the table compared to other simulators.
Accessibility: The last factor considered was how accessible the game would be to those unfamiliar with simulators or Roblox in general. Games that are complex and don't feel easy are often ignored or not preferred by beginners.
Besides these parameters, controls, features, and additional considerations were studied to offer you the most accurate list possible.
Best Roblox Simulator
You could have a difficult time deciding which of the many alternatives available to you is the best Roblox Simulator since there are so many options. The following list will provide you some ideas about a few of the best games that you may play to have fun and enjoy yourself: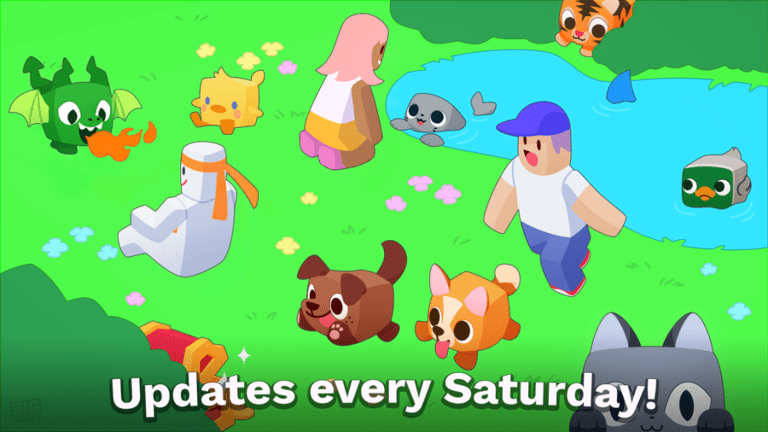 Developer: Developed by BIG Games Pets
Server size: 10 players on each server
Visits: Over 5.9 billion visits
Release date: Created on 1/12/2021
Favorites: Favorited by more than 5.06 million users
Pet Simulator X is an enjoyable and engaging game that delivers entertainment for virtual pet game enthusiasts. If you are one such individual, the game's diversity of pets and the multiplayer component will give you a fantastic experience that will have you coming back for more.
Even though I am not a seasoned Pet Simulator X player, I loved the time I spent playing the game. Essentially, your primary objective will be to coins and gems so that you may unlock the different creatures, biomes, and other in-game content.
The wide spectrum of pets in the game range from realistic animals to magical monsters. Getting your hands on the latter will surely be a fun and thrilling quest for all of you.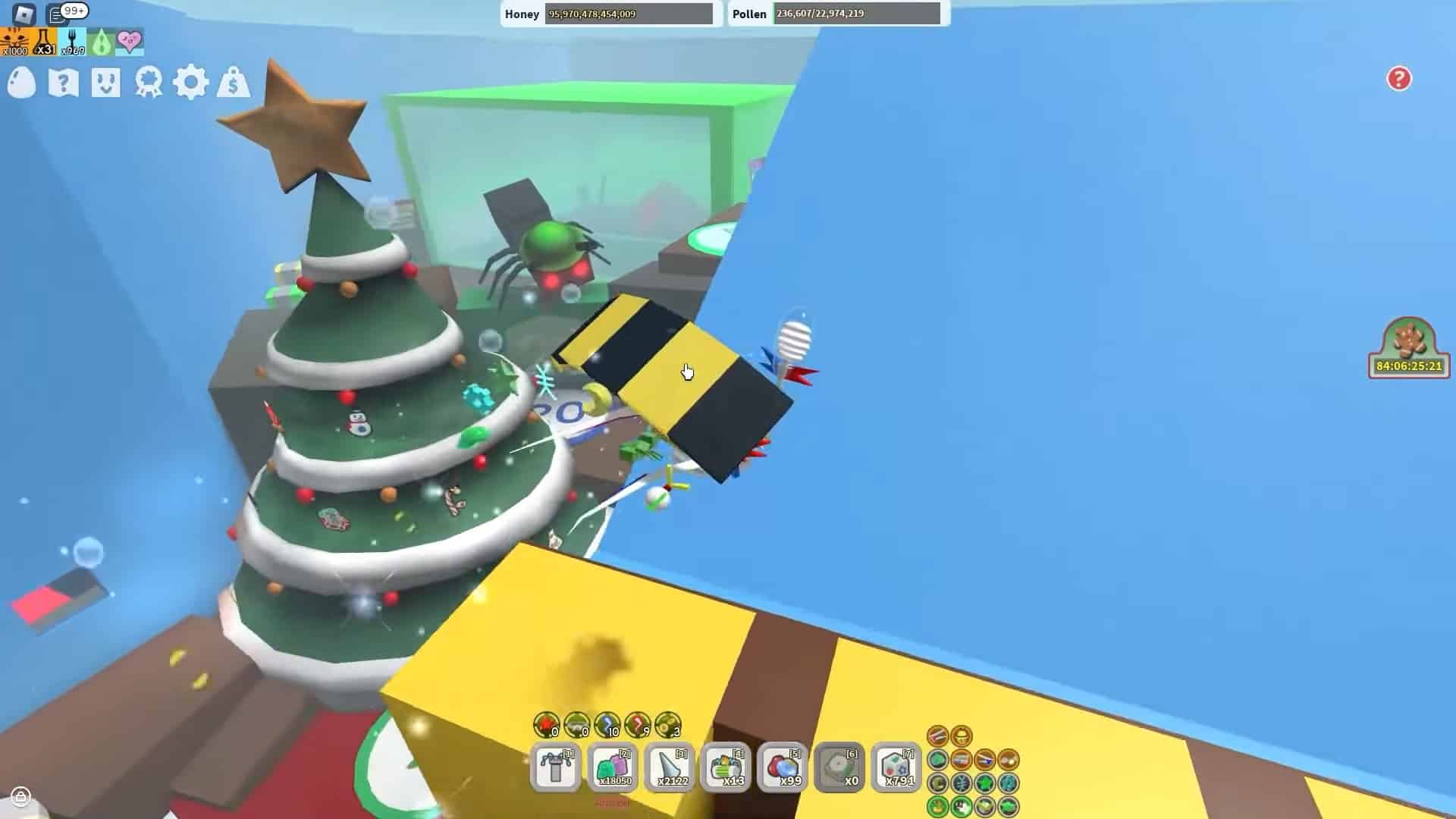 Developer: Developed by Onett
Server size: 6 players on each server
Visits: Over 2.1 billion visits
Release date: Created on 3/21/2018
Favorites: Favorited by more than 5.35 million users
In the popular Roblox game Bee Swarm Simulator, you must take care of bees, gather pollen, make honey, and eventually buy improvements. At the start of the game, you have a small hive and a few bees. As the bees collect more pollen, you can make more honey. You can trade this honey for upgrades, more bees, and improvements to your hive.
In addition, there are a ton of quests for you to do, which will keep you engaged for a significant duration of time. Moreover, the benefits you can earn from them will speed up your advancement in Bee Swarm Simulator. I loved engaging in the quests but some of them can end up being tedious and take a while to complete.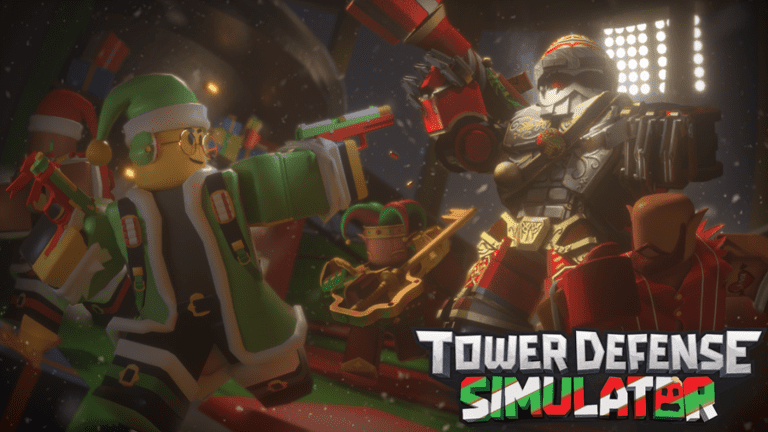 Developer: Developed by Paradoxum Games
Server size: 45 players on each server
Visits: Over 2.3 billion visits
Release date: Created on 6/5/2019
Favorites: Favorited by more than 2.62 million users
The Roblox Tower Defense Simulator is the next title on my list of the best Simulators. In this game, you must basically use different towers to protect yourself from waves of enemies. You begin with a basic set of towers, and as you progress, you earn coins that may be used to purchase towers, upgrade existing ones, and more.
There are many enemies in the Roblox experience, each with its own strengths and weaknesses. In order to mount a successful defense against them, you will need to position your towers strategically. Multiple game modes are also accessible and those who love a challenge can try out the harder ones, i.e., Fallen and Hardcore.
I had fun with the easier difficulties at first. However, since I haven't played many tower defense games, I found the harder settings, such as Fallen and Hardcore, to be a little difficult.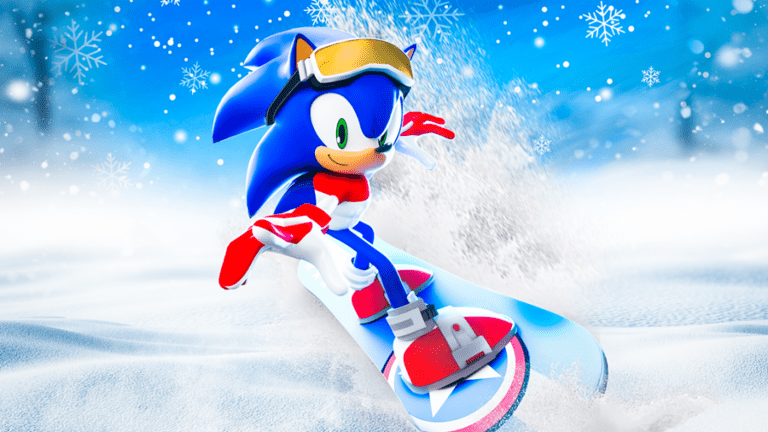 Developer: Developed by Gamefam x Sonic
Server size: 16 players on each server
Visits: Over 643.3 million visits
Release date: Created on 3/9/2022
Favorites: Favorited by more than 1.71 million users
In the long and illustrious history of video games, Sonic the Hedgehog is undoubtedly among the most well-known and well-liked characters ever created. Last year, Sonic Speed Simulator was made available on Roblox. Since its release, this officially licensed game has built a considerable player base and garnered a lot of attention from the community.
The gameplay in Sonic Speed Simulator is not very complex, and you play as Sonic, the famed blue hedgehog. You can run, jump, and dash through several levels while collecting rings and defeating foes. You may also use Sonic's abilities, such as speed boost, spin attack, and homing attack, to overcome obstacles.
Playing this experience was a lot of fun for me, and a big part of it is due to the specific character. I've always been a big fan of Sonic and have grown up playing a few of its games.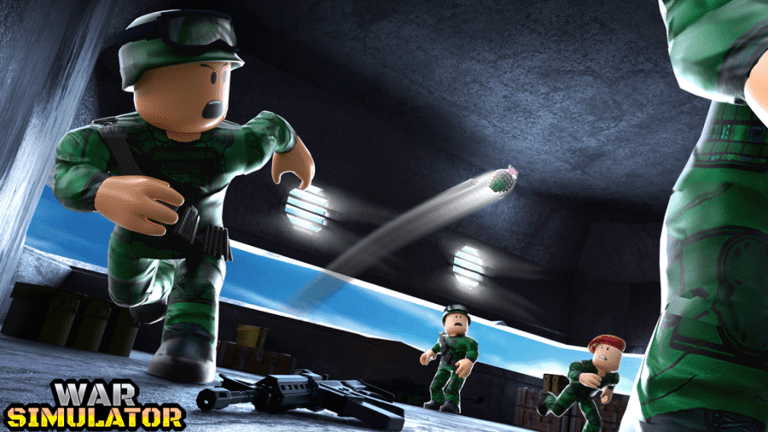 Developer: Developed by Calculated Studio
Server size: 18 players on each server
Visits: Over 180.3 million visits
Release date: Created on 5/20/2020
Favorites: Favorited by more than 981 thousand users
Being one of the most renowned Roblox simulation games available, War Simulator has drawn a large user base. You must essentially play the role of a soldier within this specific experience, and your major mission is to fight wars. Defeating enemies will reward you with in-game currency, which can be used to buy equipment.
As of the time this article was written, there are a total of eleven distinct eras that can be played through in War Simulator. The available ones include Tribal, Ancient, Medieval, Colonial, Western, World War I, World War II, Vietnam War, Oil Wars, Modern, and Future wars.
Honestly, I consider the older time periods to be more entertaining than the more recent ones. Nevertheless, this is subjective, and you may find the futuristic weapons more interesting.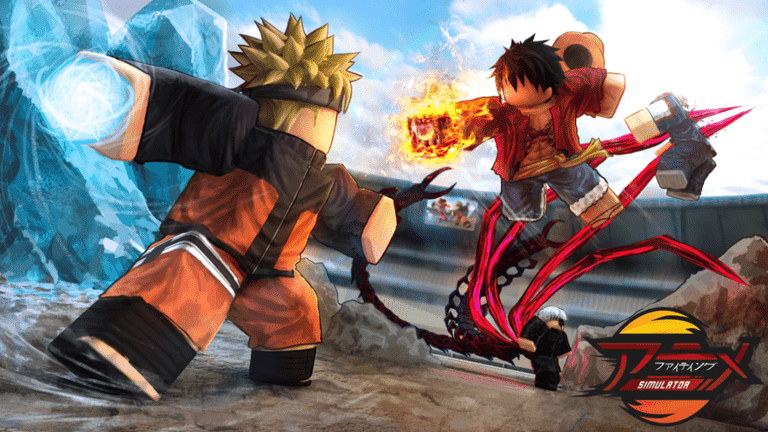 Developer: Developed by BlockZone
Server size: 20 players on each server
Visits: Over 1.3 billion visits
Release date: Created on 10/4/2019
Favorites: Favorited by more than 2.88 million users
Countless people worldwide like watching anime, and it's hard to think of someone who wouldn't be interested in an anime-themed video game. One such game available on Roblox, and also a renowned simulator, is Anime Fighting Simulator.
Although Anime Fighting Simulator is not as well-known as it once was, it is still a terrific game, and I highly advise each of you to give it a go at some point. Primarily, you have to train yourself in the Roblox experience to become the best fighter. You will, however, have to overcome many foes along the way.
You may find it quite challenging when you start, and you will have to grind a lot to become better at the game and be among the top players.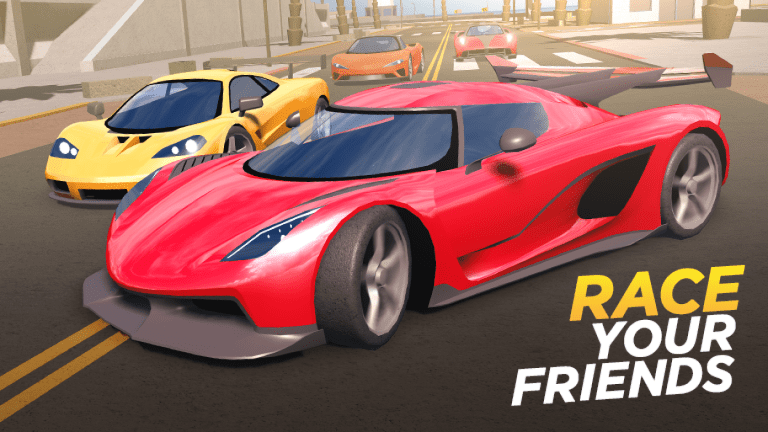 Developer: Developed by Nocture Entertainment
Server size: 101 players on each server
Visits: Over 320.3 million visits
Release date: Created on 11/18/2019
Favorites: Favorited by more than 1.70 million users
Driving Simulator is widely regarded as the finest example of car games on Roblox. The gameplay is top-notch, and both the map and the aesthetics are gorgeously designed. You have access to a variety of vehicles, each of which can be purchased with the game's unique in-game currency.
My favorite aspect about Driving Simulator was being able to compete in all of the many races that it has to offer. You may essentially participate in the various races to keep yourself occupied and acquire the currency that you can later put to use. Initially, the controls are a little hard to grasp, but you will get adjusted after a few hours of gameplay.
You might also be interested in: Best Car Games on Roblox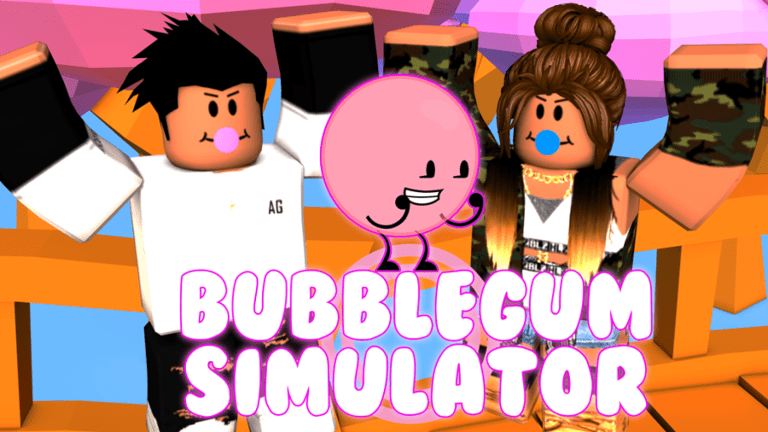 Developer: Developed by Rumble Studios
Server size: 10 players on each server
Visits: Over 1.2 billion visits
Release date: Created on 10/23/2018
Favorites: Favorited by more than 3.36 million users
Bubble Gum Simulator is another prominent option on this list of simulator games. The game's premise is to collect the in-game currency and purchase enhanced bubble gum, flavors, and other items. Your vertical jumping ability will increase in direct proportion to the size of your bubble.
Nonetheless, the primary focus of the game's community has been on the different pets that are accessible within the game. Not only do these companions move with you, but they also provide many advantages, such as an increase in the number of bubbles produced with each click. I liked the different pets that are accessible, but you would have to work hard to get your hands on the premium ones.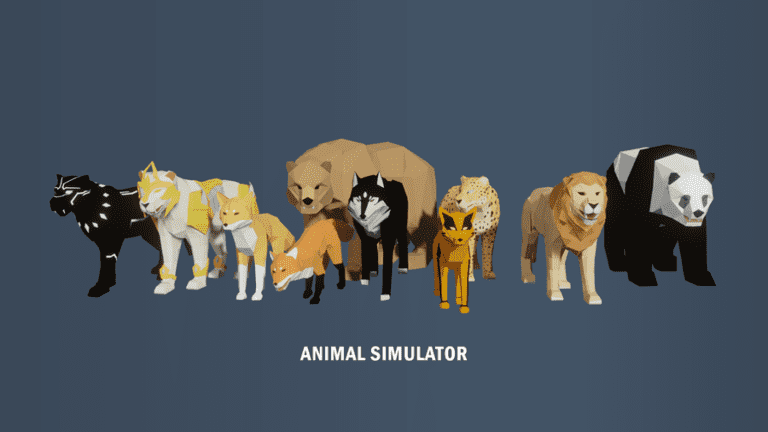 Developer: Developed by Ragnar9878
Server size: 35 players on each server
Visits: Over 886 million visits
Release date: Created on 9/20/2020
Favorites: Favorited by more than 1.48 million users
The popular Roblox game Animal Simulator puts you in the role of various animals and gives you the freedom to move around freely in a vast open-world environment. You have the power to transform into many different animal species, like wolves, lions, and others, or you may end up choosing your own avatar.
As you work through the game, you will earn EXP, which you may use to level up and strengthen your attacks. You can also create or join packs, which enables you to team up with others and participate in the different in-game activities together. Early on, I found the game's setting to be a little confusing, but I soon found my footing and began to like the game.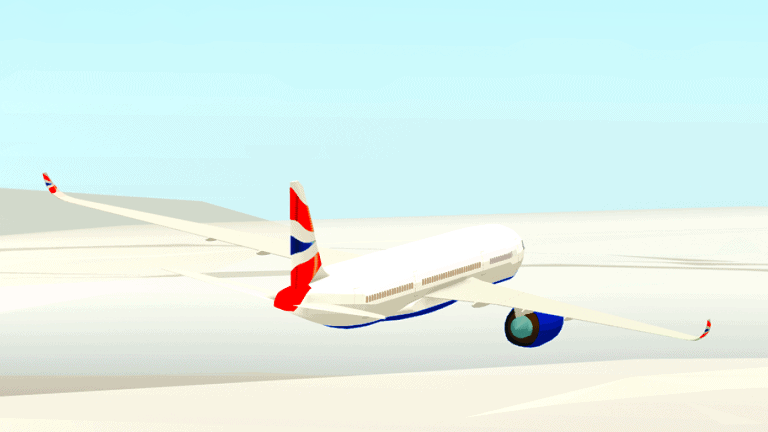 Developer: Developed by Orange12345
Server size: 20 players on each server
Visits: Over 208.1 million visits
Release date: Created on 1/4/2010
Favorites: Favorited by more than 1.17 million users
The Pilot Training Flight Simulator is probably not new to many of you, and it is the oldest game on this list. The Roblox experience can be traced back to 2010, and it has been providing the community with entertainment for close to the last 13 years.
In light of the fact that this is a flight simulator, you will be responsible for controlling an aircraft. There are no set objectives for you to achieve, and you are free to go to any of the game's islands using the different planes that are accessible. Playing it was a lot of fun for me, and I have no doubt that it will be the same for you.
Honorable Mentions
Check out these games, which didn't quite make the cut for the list but are worth your time regardless:
Treasure Hunt Simulator
Smashing Simulator X
Mining Simulator 2
Strongman Simulator
RPG Simulator
These honorable mentions are also solid games that were fun to play. Despite the fact that I preferred the ones on the list, it's possible that other people may find these to be more engaging.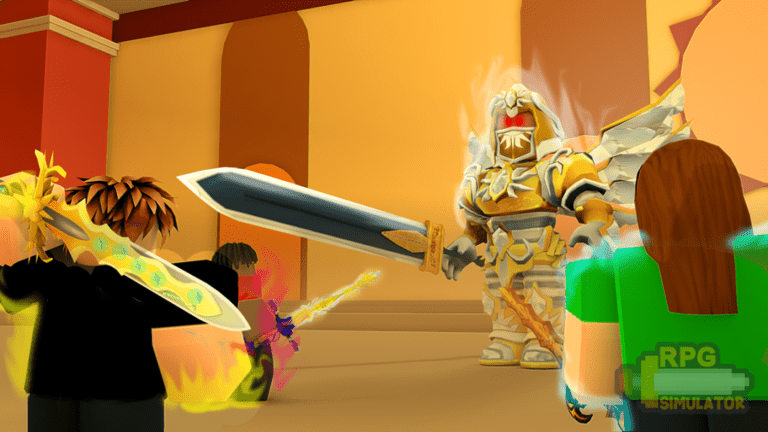 FAQs – Best Simulators on Roblox
Question: What is the most popular simulator game in Roblox?
Answer: Loads of different simulator games are popular amongst Roblox users. Given Pet Simulator X's worldwide success, it may be considered a frontrunner for the title "most popular."
Since there have been more than 5.9 billion visits and thousands of people engaging with it at all times, the same conclusion may be drawn. Nonetheless, other games like Bee Swarm Simulator are likewise quite famous and pull incredible numbers.
Question: What are the best Roblox simulator games to play with friends?
Answer: Personally, I believe that War Simulator is the game that is the most fun to play with friends. Regardless, I think it would be best if you and your friends tried every single one mentioned in the list above. After doing so, you may select which you found to be the most enjoyable.
Considering that every simulator is based on a distinct concept, the decision, in the end, will come down to personal preference and be susceptible to perception. An individual might like a particular theme, but another might not.
Conclusion
Each game on the list has unique charm and features that set it apart from the others. No matter which simulator you choose, you can be sure of one thing: they all give you hours of entertainment and the chance to do many different things.
In a nutshell, the simulators on this list are more than simply games; they're whole virtual worlds with distinct atmospheres, mechanics, and obstacles. They allow you to go out of your everyday life and into an intriguing fantasy realm. So, whether you're a seasoned Roblox veteran or a newcomer, check out the simulators on the list provided above and discover your favorite.
Apart from this, you may also check out my list of the best Roblox Survival Games if you are into the particular genre. It will give you a general idea about a few of the finest Survival Games that are available on the platform.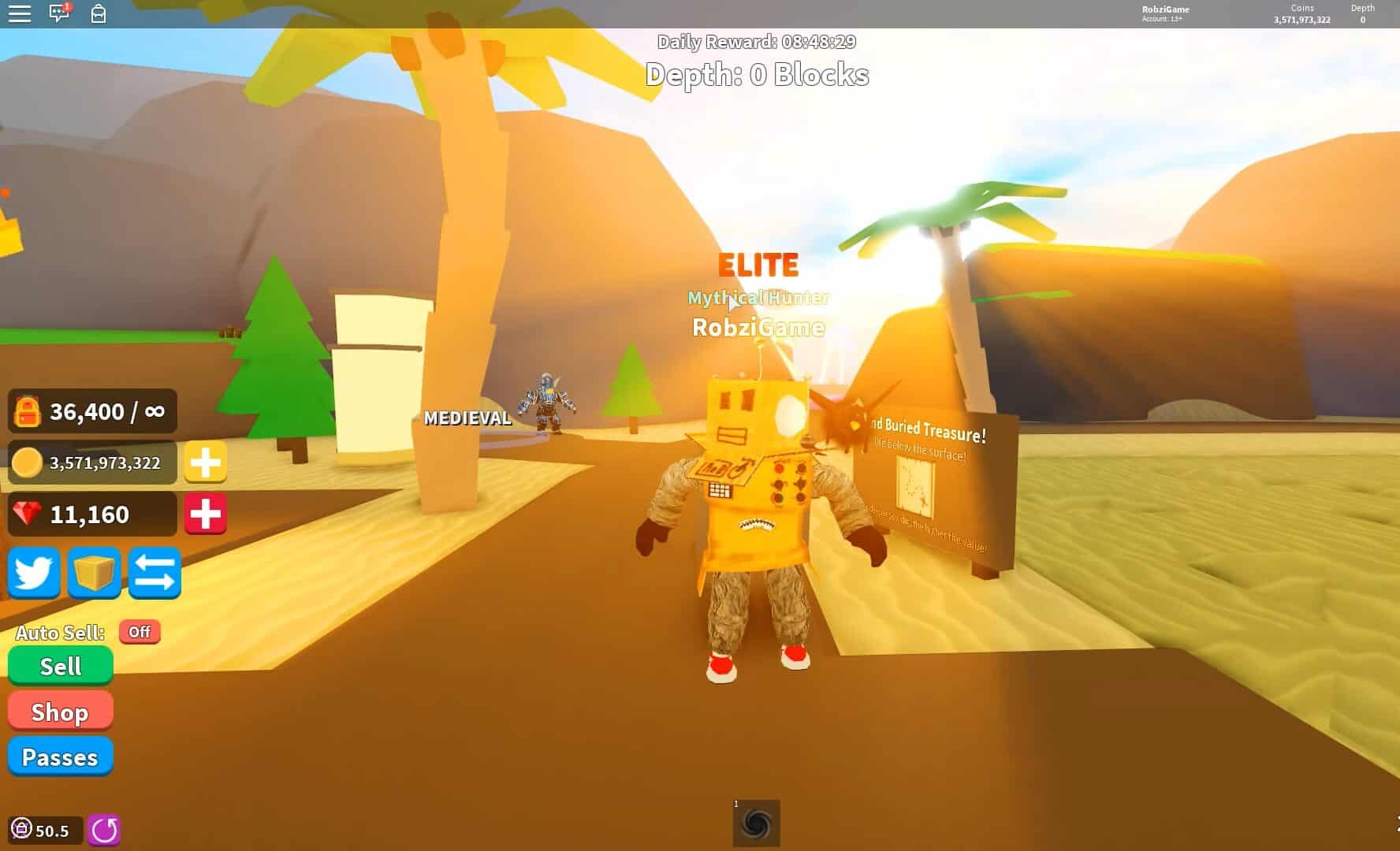 Recommended Reads